New Star Wars: The Force Awakens Clip and Tribute to John Williams Presented at the 2015 American Music Awards!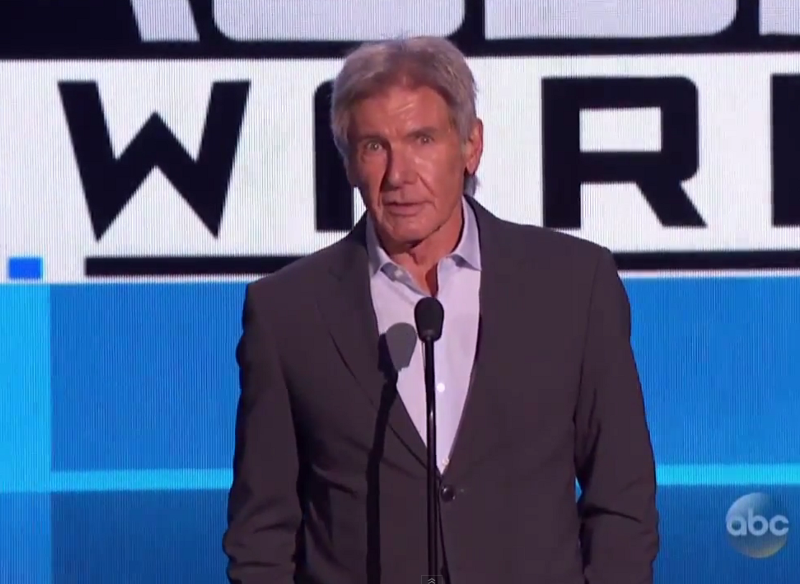 During the 2015 AMA awards, Jennifer Lopes presented the first official clip from Star Wars: Tho Force Awakens. Also Harrison Ford himself appeared on stage to present a special tribute to composer John Williams performed by a symphony orchestra and the American a cappella group Pentatonix.
Enjoy!
Special thanks to StarWarsPost for finding a high quality version of the video.