SWNN INTERVIEW: James Kahn, author of Return of the Jedi novelization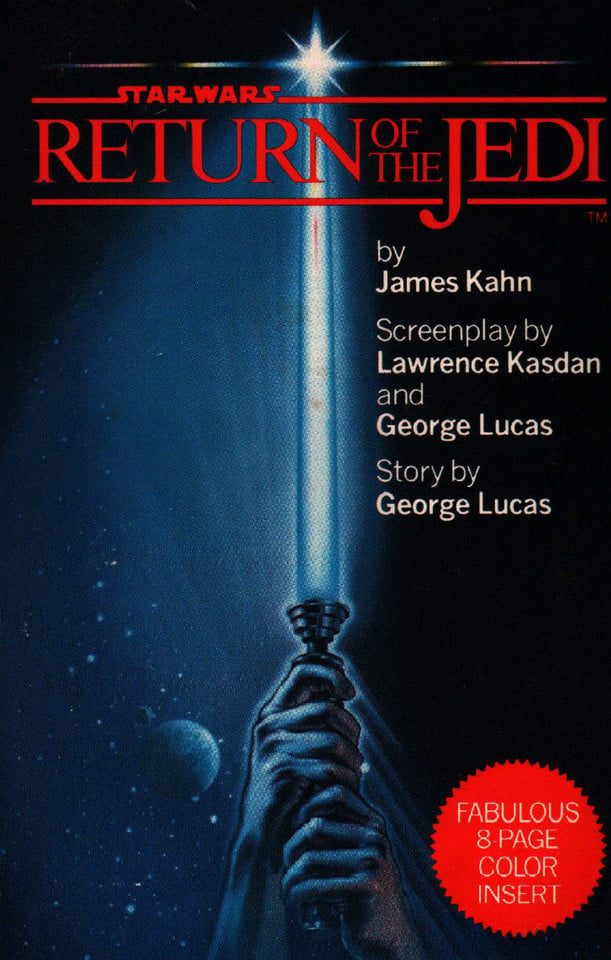 Author James Kahn, who wrote the novel adaptation for Return of the Jedi, took some time to answer a few questions for us here at Star Wars News Net.  
For years, the only hint of how Anakin Skywalker became Darth Vader, at least in the physical form, were words Obi-Wan Kenobi spoke to Luke Skywalker on Dagobah. It was shortly after the death of Yoda, and Luke had many questions for Obi-Wan.  In this exchange, Obi-Wan informed Luke that the physical manifestation of Darth Vader was the result of Anakin falling into a pit of lava.
You don't remember that from the film, of course. That's because the dialogue was never there. It was only in the novelization of Return of the Jedi, written by James Kahn. Many Star Wars fans held onto this thread of knowledge for years, counting on the prequel films George Lucas promised us to make that dramatic imagery come to life. Whether you were pleased with the outcome in Revenge of the Sith, you have to admit that it was a pretty cool idea.
James Kahn is quite a guy. He's a doctor. He's a novelist and a screenwriter. He's a composer. Oh, and he also worked as a producer on Star Trek: Voyager and other popular television shows. James Kahn has worked with Kathleen Kennedy, George Lucas, and even Steven Spielberg. He's currently in the process of getting his own directorial efforts started with Wrongside Bob. It is from Kahn's own screenplay, which he will co-direct. An Indiegogo site to help bring the film is up here and we here at Star Wars News Net encourage everyone reading to support Mr. Kahn in his new project.
Mr. Kahn took some time to answer some questions for us. Enjoy!
STAR WARS NEWS NET: At what point did you choose to transition from your work in the medical field to fiction writing? Was writing something that had always been a passion for you or did you discover you loved it and decided to pursue it full-time?
JAMES KAHN: I've written since I was 9 – rewriting fantasy and horror comic books I'd read, giving them new endings or subplots. I also loved science and medicine, so going to medical school seemed like an easy choice – but I continued writing during that time. Eventually I started selling my works – novels first, and then screenplays – and then that just occupied more and more of my time.
SWNN: You have written equal parts original fiction and novels adapted from screenplays. Both of those must have there own set of challenges and rewards? As a writer, what parts of writing your own stories do enjoy the most?
JK: I couldn't turn off the original ideas that keep cropping up in my brain if I wanted to. I have drawers full of them that I'll never get to writing, which is a great frustration. Writing novelizations is rewarding in its own way – adding character depth and new ideas to an existing story.
SWNN: What are the challenges of adapting a screenplay into a novel? Screenplays read with much less emotional description than a novel and it seems like an obvious challenge a novelist would be getting inside the characters' heads and describing their motivations.
JK: It's an enjoyable challenge. I usually writer a first draft of the novelization writing in prose just what the screenplay is. Then on subsequent drafts I'll rework dialogue and go in depth into sections that I, as an audience, would like to hear more about backstory, character motivations and relationships, internal monologues, new story development.
SWNN: How involved were George Lucas and Lawrence Kasdan in your adaptation of Return of the Jedi?
JK: Kasdan not at all. I had one meeting with Lucas before I began, where I expressed questions about backstory or motivation. He was pretty open to all my thoughts, except for one whole idea I had about Leia's backstory that just didn't jibe with what he had in mind.
SWNN: A passage in Return of the Jedi, where Obi-Wan describes how he and Anakin dueled over a lava pit and that is what left Anakin Skywalker scarred and ultimately sealed his physical transformation to Darth Vader, is something fans had in there heads for over two-decades before they ever saw it played out on screen. It was never in any cut of Return of the Jedi, as far as I know. Was this your idea? George Lucas or Lawrence Kasdan…or was it a collaboration of you three?
JK: This was all Lucas. He mentioned the lava pit in the vaguest terms when I asked about that transformation, so I wrote it in the vaguest terms – but my sense was he had it all down in detail, in his mind at least.
SWNN: As someone who grew up in the great Star Wars void the late 80's and most of the 90's, I and many other fans scoured your novel for any hints of what may come in the Prequel Trilogy. Did you have any idea there would be such a large gap until the next Star Wars film hit the screen in 1999? Any thoughts on the Timothy Zahn novels or any other novels/comics that helped to fill that void for Star Wars fans?
JK: Nobody knew the gap would be so long. I think Lucas was kind of overwhelmed by the success of the first three, and was possibly a little hesitant to embark on the prequels.
SWNN: Star Wars was such a cultural phenomenon, only six-years old when you started your work in that universe. Was that an added amount of pressure on you? This was not your first rodeo adapting a screenplay. Did Star Wars feel different for you, in a good or nerve wracking way (or both)?
JK: Jedi was my second novelization, after poltergeist. It was tremendously exciting to get the assignment, since I was such a huge fan. But it did feel like a big responsibility, both exciting and a bit nerve-wracking.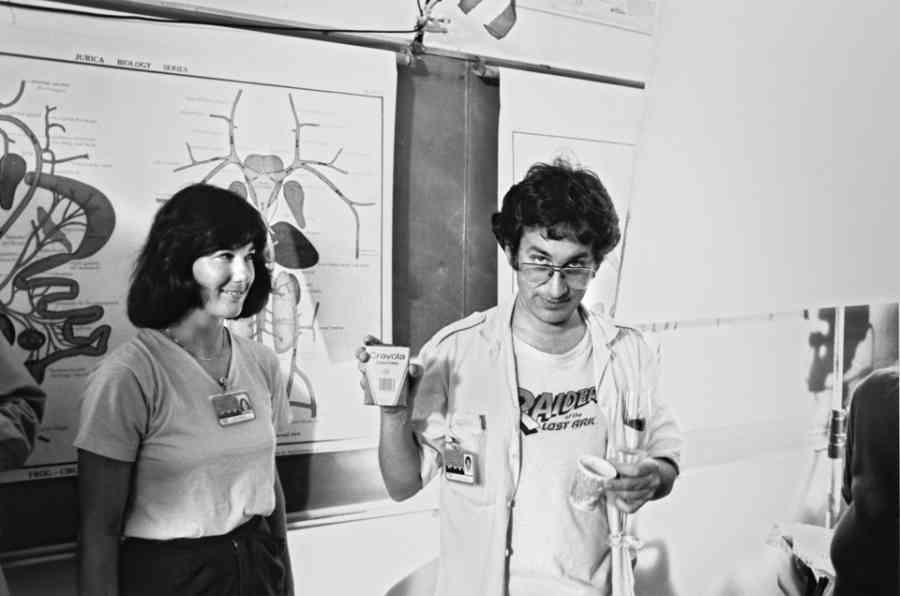 SWNN: Most Star Wars fans have rested their hopes in Kathleen Kennedy as the captain steering the Lucasfilm ship. You had a unique experience of working with her and Steven Spielberg on another classic science-fiction film, E.T. the Extra-Terrestrial. What were your thoughts when it was announced she would be the guiding force behind this new trilogy of Star Wars films, as well as overseeing everything else Star Wars and Lucasfilm?
JK: I was thrilled when I heard she'd be taking over the reins. I got to know her on poltergeist and E.T. She was nice, energetic, smart and always on point. I was (and am) confident she can re-infuse the franchise with an energy it kind of lost in the making of the prequels.
SWNN: What are you looking forward to most in the upcoming slate of Star Wars films, the Sequel Trilogy and what are being called Anthology films?
JK: I look forward to the reclaiming of the youthful energy of the originals. The simple stories, the hero's journey, less CGI and more practical effects and props.
SWNN: How was working on Star Trek: The Next Generation? No matter how polarizing Star Trek and Star Wars can often be to fans of both franchises, TNG is almost always recognized as classic television and universally enjoyed by science-fiction fans.
JK: I actually had little to do with TNG. I wasn't on staff, and just did one freelance script. I didn't get deeply involved in the franchise until st: voyager, where I was a supervising producer the last year, writing 4 of those scripts.
SWNN: What projects are you working on these days?
JK: Glad you asked. I'm writing/producing/directing my own small Indie film – Wrongside Bob – about a drifter with amnesia struggling to remember his past, who runs into a quirky old coot in a roadside bar who's desperately trying to forget his past. I'll be launching an Indiegogo crowdfunding campaign to fund it.
SWNN: Are you hoping to be a part of any future Star Wars projects, whether that be adapting any of the films into novels or original stories within the universe?
JK: Yes, of course I'd love to write another novelization or two! Tell all your fans to tweet Lucasfilm that you want me on board. Thanks.
Kyle Larson lives in Portland, Oregon. When he's not running trails, he's reading and writing.