SW7N Review: Star Wars: Aftermath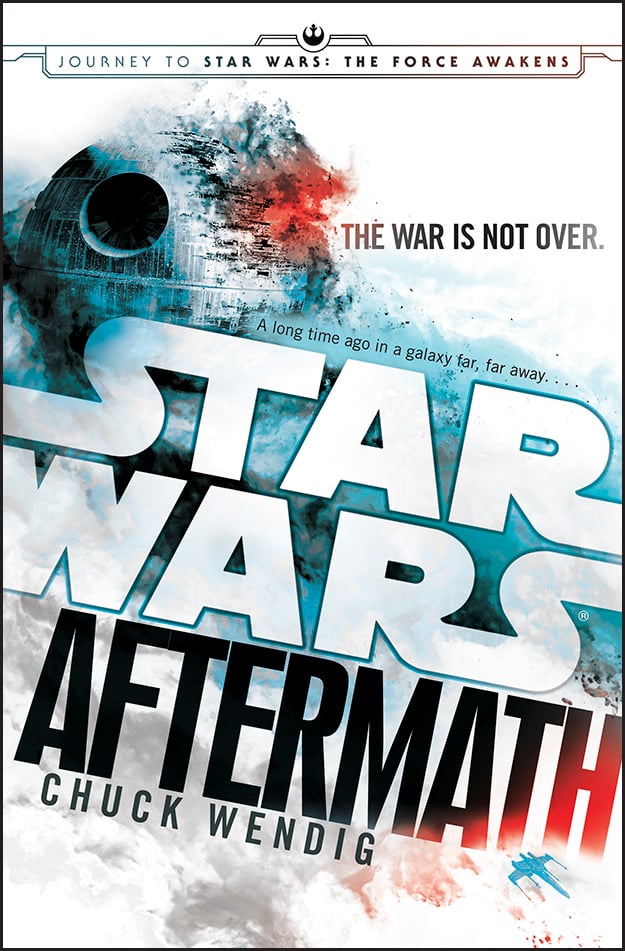 As I read Chuck Wendig's Star Wars: Aftermath, it occurred to me that one direct connection that it may very well end up sharing with Star Wars: The Force Awakens  is the vital importance of not just suspending disbelief, but also suspending expectations as we move forward into this, the new generation of Star Wars stories. Read on for my impressions of this latest Star Wars adventure…
I'll break the suspense for you all right now: I liked Aftermath. I actually liked it quite a lot. It was perhaps the one Star Wars novel set for release this year that I was looking forward to more than any other, from the moment it was announced. It also was, I can safely say, not at all what I expected it to be. In fact, as I read through the first 50 to 100 pages I am quite sure that the expression on my face conveyed  something far more akin to a "Hmmm…" than a "YEAH!!!" That had certainly changed by the end of the book, but I will admit to having been a bit tentative at first, not entirely sure whether or not I actually liked what I was reading.
It wasn't the first time I'd gone through this, of course. My first viewing of The Phantom Menace back on Opening Day in 1999 produced a similar reaction: "Do I like this? I'm not really sure…" Not to labor the point, but in that case my outlook never really did improve all that much. So as I read through Wendig's brand new take on the post-Endor state of the galaxy far, far away, the fact that it didn't immediately captivate me right out of the gate put me on my guard just a wee bit. After all, this was really our first taste of things to come, especially now that the old Expanded Universe had been boxed up and trundled upstairs to the attic as the newly christened (and marginalized) "Star Wars Legends". True, this was a story that was set mere months following the events of Return of the Jedi, and 30 years would still pass in the GFFA before whatever it is that J.J. Abrams and company have in store for us in The Force Awakens, but still… it was the first step forward into that new world.
Well, the first thing I noticed was Wendig's choice of writing the entire story in present tense rather than the past tense that has, with a few notable exceptions, been the standard for Star Wars novels since Alan Dean Foster's ghost-written Star Wars movie novelization was first published back in 1976. Actually, I noticed the first-person writing when Del Rey first teased us with the opening pages of Aftermath a month or two ago. I wasn't sure I liked it then, and I was still unsure of that as I picked up the book and dove on in. As it turns out, while it's still not my ideal choice, I was able to gently nudge aside the professional editor in me and enjoy the writing style for what it was.  It does tend to cast the tale in a rather more cinematic light, and who's going to argue with that? It's Star Wars, after all. Still, I felt overall that Wendig's writing style, both the present tense and a lot of his descriptor and idiom choices, tended to fall rather shy of the mark.
While the writing style wasn't a complete surprise, the story itself was a bit moreso. I'd read the dust jacket synopsis that had circulated online, and wasn't expecting this to be the further adventures of Luke, Han and Leia. However, I guess in retrospect I wasn't expecting them to be almost entirely absent from Aftermath the way they were either. I had assumed, I gradually began to realize, that Aftermath would deal a bit more with the broad strokes of how things shook out after the destruction of the Death Star and the deaths of Darth Vader and the Emperor. And this wasn't really what Aftermath was about.
In fact, Aftermath struck me as being a much smaller, more intimate story than I'd assumed that it would be. It is much more along the lines of what we'd heard about Star Wars: Underworld, the planned live-action Star Wars television series that never ended up happening. Aftermath focuses primarily on brand-new characters whose story takes place on the remote Outer Rim world of Akiva, which is seemingly as far removed from the center of galactic political events as you can get. We are initially led to Akiva by an old fan favorite, Captain Wedge Antilles. Wedge, whose covert mission is to uncover evidence of attempts by Imperial military forces to surreptitiously regroup, stumbles across a pair of Star Destroyers in orbit over the little backwater planet. Before he can report his discovery, however, he is captured by the Imperials. Though Wedge does not manage to get word back to base, he does manage to send a local transmission in hopes that some Rebel sympathizer on Akiva picks it up and passes it along.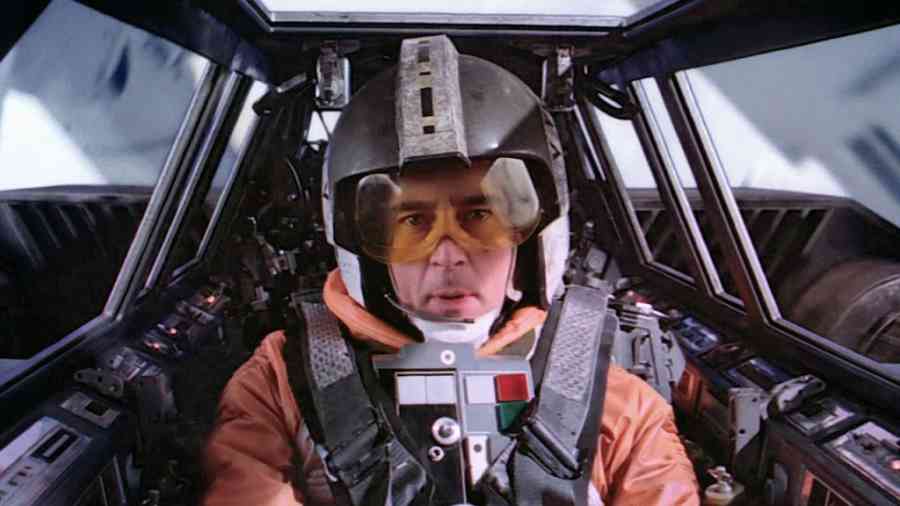 The story that begins to unfold, therefore, isn't Wedge's, although he plays a minor role in it. Instead, we are introduced to an unlikely band of… well, not heroes really. Not at first, anyway.
Norra Wexley certainly qualifies as a hero, having flown a Y-wing for the Rebellion at the Battle of Endor. Like Tycho Celchu in Michael Stackpole's X-Wing series, Norra was among the small group of Rebel fighter pilots who split off from Lando and Wedge to draw off some of the TIE fighters during the attack run into the second Death Star.  In Aftermath, she has returned to her homeworld of Akiva to find her son and bring him off-world. Temmin, her son, is a 15 year-old tech prodigy who was left on his own several years before when Norra went off to find Temmin's father, whom the Empire had arrested for colluding with the Rebellion.
Temmin, rather predictably, hasn't taken his abandonment well, and plays the role of the "angry young man with a heart of gold". He has parlayed his tech talents into a profitable little junk shop, which he uses as a front for shadier dealings—and he doesn't want to leave it all behind just because Mommy finally decided to come home. The conflict between Nora and Temmin runs throughout most of the story, and I have to admit that it got rather tiresome and cliché-ridden after awhile. While I didn't actively dislike either character, I didn't find them as interesting as I did some of the others.
If there was one character who I was genuinely interested in seeing portrayed onscreen, it was former Imperial loyalty officer, Sinjir Rath Velus. Previously an "internal affairs" type whose job it was to ferret out Imperials who lacked sufficient ideological zeal, or who just happened to bungle the wrong thing at the wrong time, Sinjir was now a jaded, sarcastic drunk trying to escape his past and disappear into a bottle somewhere deep in the Outer Rim before getting mixed up with Norra and Temmin. It was tough to get a read on his priorities and motivations, though he was clearly meant to be the "Han Solo" of the piece. I immediately envisioned him as played by John Barrowman—Captain Jack Harkness in Doctor Who and Torchwood. I'm interested to see how his character develops in future books in this series.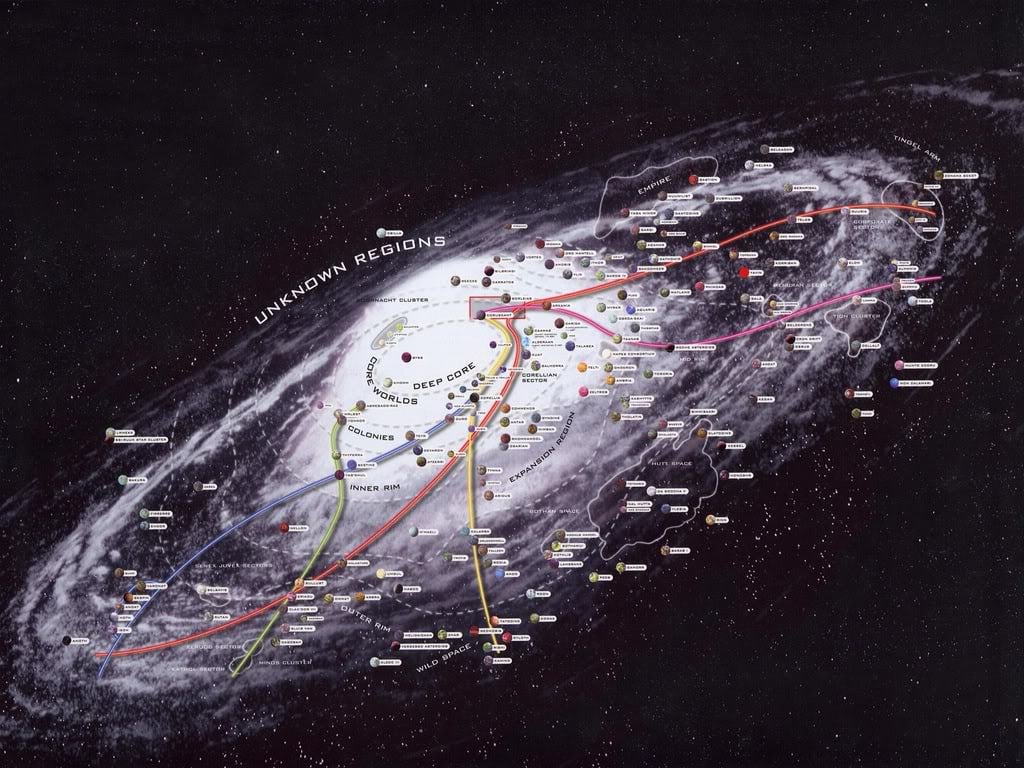 Jas Emari, a Zabrak bounty hunter, also shows some definite promise. Now chasing down bounties that the Rebellion has placed on the heads of a number of Imperial officials, Jas ends up throwing her lot in with Norra, Temmin and Sinjir as they attempt to rescue Wedge. In Jas' case, her motivation is as much about the money as anything, but she does end up as part of the team along with the others.
The main Imperial antagonist is Rae Sloane, first introduced last year in John Jackson Miller's A New Dawn as the captain of the Imperial Star Destroyer Ultimatum. Now an Imperial Admiral, she is instrumental in bringing together a group of high-level Imperials for a secret meeting on Akiva to decide how best to go about rebuilding the Empire and restoring it to its former glory. Aware that the seeds of the Empire's fall were sown by the blind ambition of Palpatine and his inner circle, Admiral Sloane is a more thoughtful sort of villain, driven more by pragmatism than by a violent addiction to power.
Also of note are a series of short "Interlude" chapters interspersed throughout the book. Each takes place on a different planet, and is designed to show how the fall of the Empire has affected the average citizen of each of these planets. It's difficult to tell how many of these are just for added story color, and how many of them are teasers for future Star Wars novels, but since they show us (among other things) Han and Chewie at the beginning of an adventure, I think it's safe to say that at least some of these Interludes are setting up stories yet to be told.
As I mentioned before, I enjoyed Star Wars: Aftermath. To me, it felt like an attempt to illustrate the fact that the war between the Rebellion and the Empire was a civil war in the classic sense. Families were divided and estranged because of it. Day-to-day life on planets across the galaxy were negatively affected by it. And like any war, despite all of the high-level power struggles, the battles were fought by average people who were just trying to get by and do what they thought was right. Once the war moved on, these people were often left trying to reassemble the fragments of their old lives, or casting about for new lives to replace what they had irrevocably lost.
Though Aftermath's overall story and characters worked for me, I was less impressed by the writing as a whole, as I mentioned before. Now, I'm not familiar with Chuck Wendig's other books, so I don't know if this was necessarily all on him. Chuck was reportedly given 45 days to complete the novel, and god love him for cranking it out as quickly as he did and not completely falling on his ass. And yet, despite the fact that it contained plenty of enjoyable elements, Aftermath felt rushed to me.
There seemed to be too many contemporary Earth-bound references, for one thing. I've always called this "the hot chocolate factor". In Timothy Zahn's Heir to the Empire, reference is made to this delicious beverage that Lando had discovered during his travels across the galaxy—hot chocolate. When things like this that are so thoroughly a product of our own culture are injected into Star Wars novels, I always find it jarring enough to yank me out of the story, however briefly. And I noticed quite a number of them in Aftermath. Phrases like "Buy the ticket, take the ride" and "Awk-warrrrd…" sound far more like something out of a bad reality TV show or a Facebook post than something you'd expect to hear in the Star Wars universe.
The other thing that I felt detracted from the story and characters is the fact that the majority of the new characters, Norra, Sinjir and Jas, all just happened to be at Endor during the Death Star battle. Now, perhaps this was something that LFL/Disney instructed Chuck to do, or maybe it was something that he came up with on his own, but to me it just felt contrived. In my opinion, this has been a problem with Star Wars stories for quite awhile now. Characters are linked together in the most eye-rollingly unbelievable ways, to the point where the galaxy far, far away often ends up feeling more like a small town. Placing most of Aftermath's protagonists at the Battle of Endor, and then having them just happen to be drawn together by completely unrelated events on Akiva later on may not be "Darth Vader built See Threepio" bad, but I still found it to be unnecessarily cheesy. I REALLY wish that Star Wars writers would cut this "it's a small world after all" thing out. Unfortunately, I expect it's something we'll just have to try our best to ignore.
That said, I did enjoy Aftermath. It featured good characters with a decent amount of development, some great action sequences and cliffhangers, and plenty of shady crime bosses and weasely Imperials for the heroes to go up against. And again, I think the key to enjoying Aftermath is to suspend your expectations, both good and bad, and take the story for what it is. It is neither as amazing as a lot of us had hoped that it would be, nor as bad as the slagging it's gotten from some online reviewers would indicate that it is. I suspect that we're going to be faced with a similar situation in December when The Force Awakens is released. Aftermath may be, among other things, a good dry run for our first viewings of TFA—which I also expect to fall somewhere between our impossibly lofty, overly idealized expectations and the "Comic Book Guy" savaging that it will inevitably take from certain sectors of the Star Wars fan base.
Stay in the moment and let go of all of that, though, and you're probably going to enjoy yourself quite a bit.