Star Wars: The Force Awakens Special Edition Reald 3D Glasses Revealed!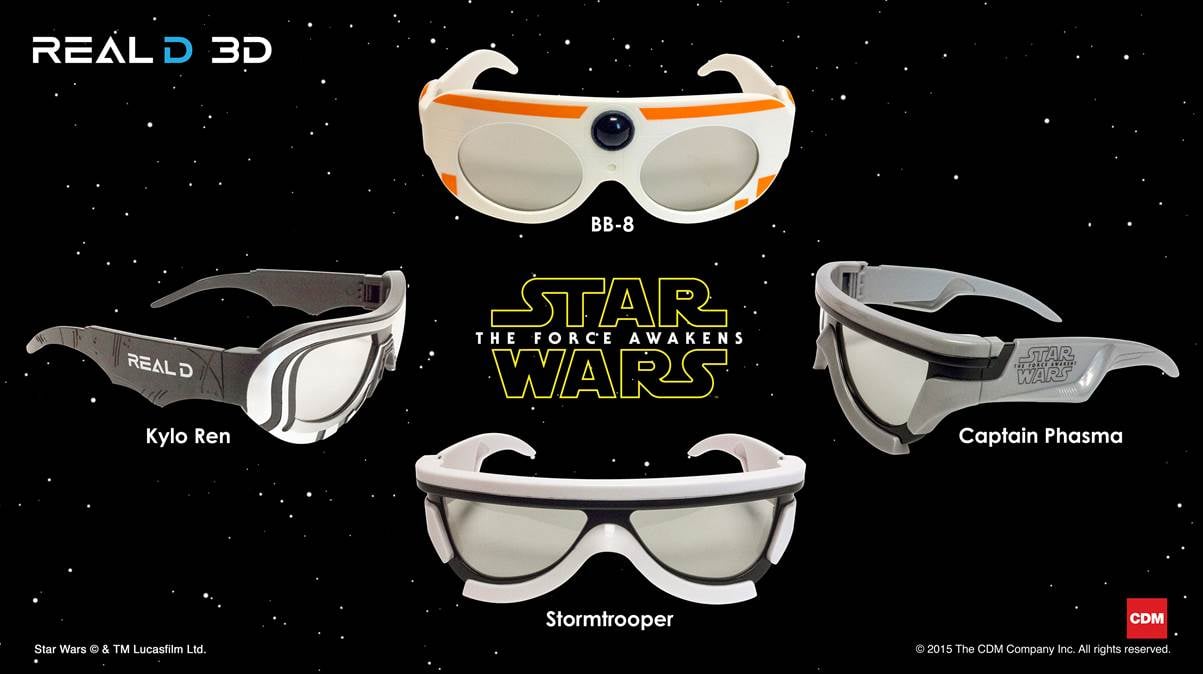 Our friends from RealD.com sent us a high-res image with a first look at the special edition, Star Wars: The Force Awakens, RealD 3D glasses. You can choose from BB-8, First Order Stormtrooper, Captain Phasma and Kylo Ren models, and keep them as an unforgettable memory of your experience in the cinema!
I am surprised that we don't have more glasses with the good guys. As we know Rey wears a pair of glasses in the movie, that she scavenged from a Stormtrooper. This would have been a cool nod to the character. Nevertheless these are some really cool looking glasses.
Now tell us which glasses are your favorite?
Only 99 days until Star Wars: The Force Awakens!