GIANT Millennium Falcon!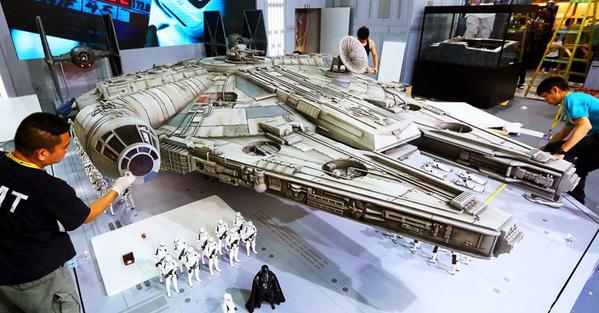 Want a 1/6th scale Millennium Falcon? There's one with your name on it, depending on the size of your…pocketbook!
Hot Toys has teamed up with Disney, and built this WONDROUS 1/6th scale Falcon for the Ani-Com and Games Hong Kong in July that is 18 FEET LONG AND 12 FEET WIDE that you could (maybe) own….if you can afford it, and are persuasive enough.
It is announced that this particular Falcon came fully detailed WITH the cockpit occupied with its most famous occupants.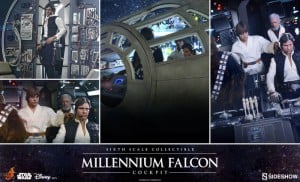 Now keep in mind, that Hot toys just teamed up with Disney to build this model, but if your deposit was big enough, they'd probably build one for you too…..Wanna go for a ride? Want one?