Star Wars Rebels: "The Siege Of Lothal" Gets an Official Airdate!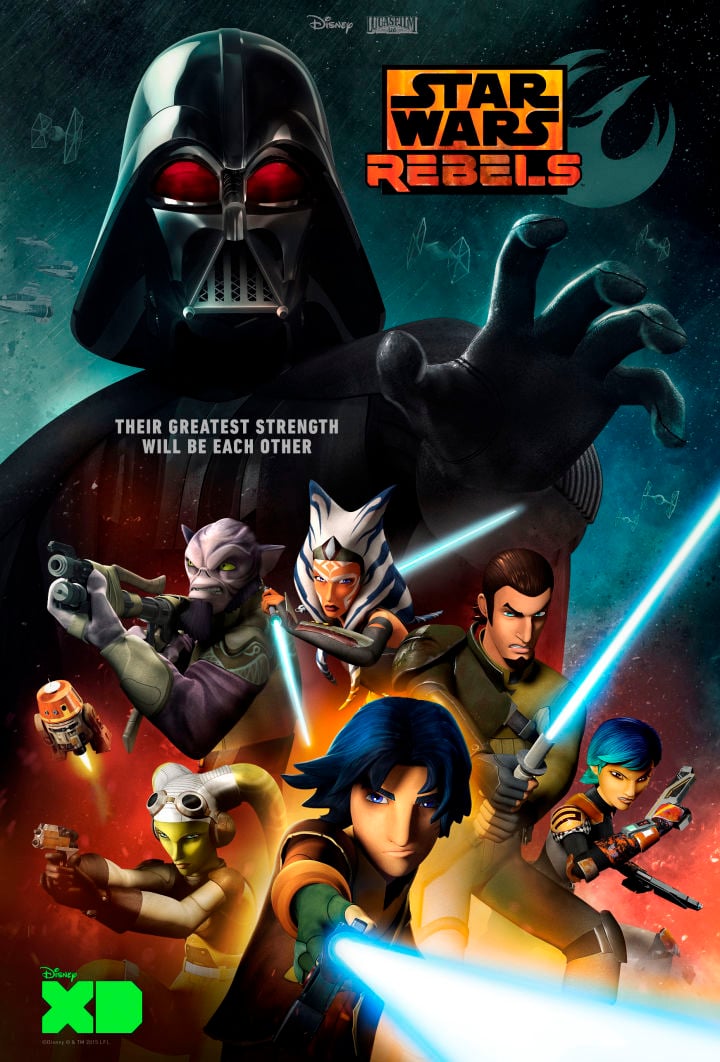 The official airdate for the premiere of Star Wars Rebels Season Two was notably absent at any Star Wars Celebration Anaheim panel discussing the show – but now, it looks like the cat's out of the bag. Make the jump to find out when "The Siege Of Lothal" airs, and learn about how Disney XD is going to honor an unofficial Star Wars fan holiday.
IGN reports that "The Siege Of Lothal" is going to air on Saturday, June 20 at 9:00 PM (no time zone was given, but it's most likely AST). For those keeping score, that will be a little more than three months after "Fire Across The Galaxy" aired, making the show's return appear a lot earlier than many had expected. Like "Spark Of Rebellion", the program is a double-length episode.
However, it is worth noting that this is only the premiere of the TV movie. The actual episodes of Rebels do not start back up until the Autumn. On the bright side, it sounds as though the series will be popping back up sooner than October (the airdate for Season One), and it doesn't sound like they'll implement hiatuses this time around. I personally get the feeling that the 22-episode season will most likely wrap up before the end of the year (which means that the season proper would have to start up in July), just in time for the release of The Force Awakens.
In addition, Disney XD is apparently showing a bunch of Star Wars-related content in to honor "May The Fourth Be With You!" on their channel. It actually extends beyond May 4, starting on May 1 and extending to the fan holiday. Quoting IGN:
–Star Wars Rebels: The Ultimate Guide, a half-hour special recapping the entire first season of Star Wars Rebels will debut Monday, May 4 (8:00 p.m., ET/PT)

-Marathons of Star Wars Rebels season one and LEGO Star Wars: The New Yoda Chronicles.

-Sneak peek at LEGO Star Wars: Droid Tales, an all-new series of event specials that will premiere on Disney XD this summer.

–Star Wars-inspired episodes of Phineas and Ferb, Kickin' It and Lab Rats.
More Star Wars news as it breaks!
Grant has been a fan of Star Wars for as long as he can remember, having seen every movie on the big screen. When he's not hard at work with his college studies, he keeps himself busy by reporting on all kinds of Star Wars news for SWNN and general movie news on the sister site, Movie News Net. He served as a frequent commentator on SWNN's The Resistance Broadcast.