SW7N Review: Marvel's Darth Vader #4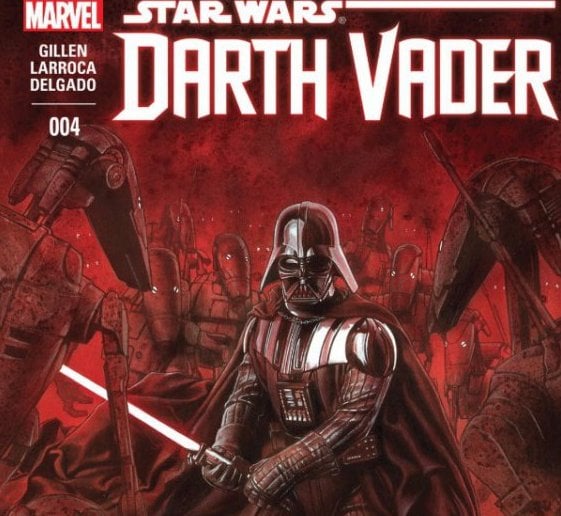 Issue four of Marvel's comic book series Darth Vader is out now. Check out our review after the jump.
Excerpt from the review:
Vader is back on Geonosis. It is presumably his first time since the first battle that ignited the Clone Wars in Episode II, especially since we are made privy to some memories of that day going through his head. He is accompanied by his new acquaintance Doctor Aphra, as well as her two droids, and they are looking to do some digging.


We have heard about Geonosis several times since Episode II, and thanks to James Luceno's Tarkin novel, we know much of the planet and it's inhabitants played a crucial role in the construction of the first Death Star. In all those shout outs we have yet to actually SEE what became of the planet after it fulfilled its usefulness to the Empire. The Emperor, out of anger for the Death Star's flawed design or just to cover his tracks, has laid waste to the planet with some sort of biological weapon (that is never said, just my guess). The survivors have been supposedly driven to the underground caverns, so the two droids are sent into the darkness as Vader's canaries, searching for a functioning droid factory.
For the full review join our host Kyle in The Cantina.
You can order a digital copy at Marvel.com or at Comixology.com, or visit the nearest comic book store.