Dave Filoni on the Long Anticipated Ahsoka vs Darth Vader Clash and more on Star Wars Rebels: Season 2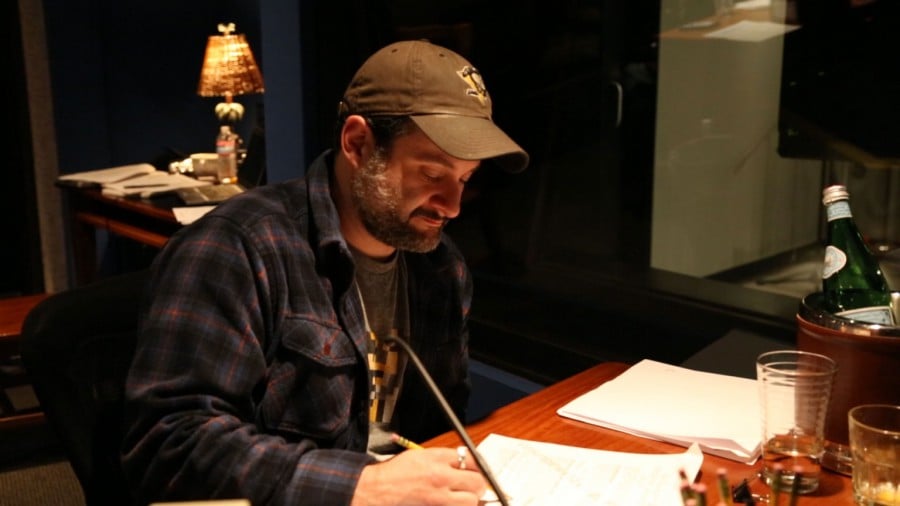 IGN posted a really interesting interview with Rebels executive producer Dave Filoni. During the conversation Filoni hinted that in Season 2 it's possible the fans finally to witness the long anticipated clash between Ahsoka and her formers master Darth Vader. He also revealed whether the Inquisitor is really dead and many more interesting details about the highly anticipated new season of Rebels.
From IGN:
IGN: So here's where I get to ask you things where you have to play coy. But Dave, Vader versus Ahsoka… You have to! Isn't that right? You have to.

Filoni: Well, it's a very challenging thing, as you can imagine. What people send me already is fascinating to see how people have gravitated to that matchup and are already predicting it. I guess in some ways, I don't want to say yes or no, but it seems like a collision course, doesn't it? Even the way they've appeared on the show already… But it would be a hard conflict for her to walk away from, I'll say that.

This is not a spoiler but there were several things that I wanted to go over with George before he was out completely. One of the things that he and I sat down and had fairly lengthy discussions about was Ahsoka and Darth Vader. We forged a plan that basically was what she would know, what she didn't know, what ways she would react, what he would think. So all these things that we may or may not cover, I know I'm basing them, deeply rooted, in all the things that we had kind of planned. So I was glad to have gotten this kind of backstory detail, so if a confrontation happens, it'll be legitimate.
I will feel that it needs that backing and informative detail. I guess that, in summary, that just tells you it's come up before, already. It's something that's always been on our minds since the early creating of the character, once you realize she's Anakin's Padawan. That has implications that are very far reaching, but we'll see. That'll be a sticky thing and hopefully very epic.

To that end, I would say that I would caution people, and I said this already — Ahsoka is not going to bunk up on the Ghost. That's not her style. You have to think of her more as a figure that comes in and out of the story, a figure that has a lot of knowledge and advice, kind of a mentor, definitely a warrior, but one that's very cautious about when to draw her sabers and actually fight. It's an extremely dangerous time, especially for someone like her that has a personal connection to someone like Darth Vader, whether she knows that or not. We'll have to wait and see. That's one of the big questions, I would imagine.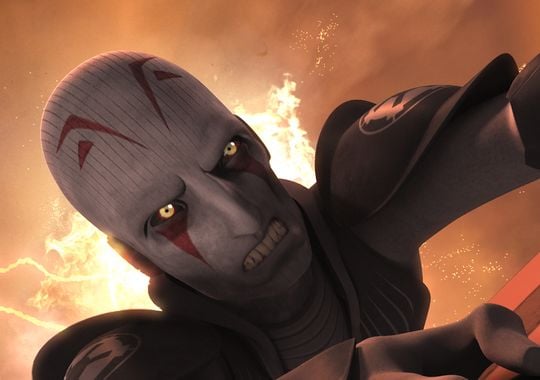 IGN: You've taken out what had been the main villain and a big part of the imagery of the show – while bringing in someone not too shabby to replace him. How did you decide you wanted to do that pretty early in the show's run?


Filoni: I think it just speaks to… We always want there to be consequences and that goes for the villains. We saw that a little bit with Aresko and Grint when Tarkin showed up and their brand of kind of carelessness is dispatched. We discussed the Inquisitor. It was painful because Jason [Isaacs] is so brilliant playing him, but it was a pivotal moment in the season and everything's going to change.

Season 1 is like A New Hope. Season 2 becomes more like Empire Strikes Back for our heroes. They're starting to pass through this new part of their journey and things become ratcheted up, more exciting, more adventure; but darker, more dangerous like you would expect. Having the Inquisitor hang on, after such a failure, having captured this Jedi and let him go – It's really a problem for the Inquisitor because he knows that Vader and the Emperor will not suffer this failure. He knows what they could do to him is, to him, worse than death. That's a critical difference between an inquisitor and a full fledged Sith. A Sith sees death as an absolute. They'll do anything they can to avoid it because there's nothing for them after death and they know this. That's why the Emperor is so obsessed with trying to prolong his life, to find immortality – because if he dies, he loses all his power. He can't see a way to be part of the eternal existence of things and just selflessly be a part of it like Obi-Wan can and like Yoda can. They're opposites.

An Inquisitor though, he says, there are some things far more frightening than death, which is an interesting thing for him that I'll let people puzzle over what it means. It's not accidental, the way he perishes. And he does perish. This isn't me being sneaky or clever, having him fall off screen. I know that once Maul got cut in half, pretty much everyone was like, "He could be alive!" But I don't see that happening. We felt it would have a big impact, obviously not just for the villains, but for Kanan to have this happen in front of his eyes. There's a moment where he thinks he's lost his main adversary in the Inquisitor and he's lost Ezra, he believes, so there he's kind of alone in all this chaos – the very symbol of a Jedi at that point for how things have gone for them. It was a dramatic moment and we have, I think, in some ways some better things in store for Season 2 that could play off of that moment.
For the full interview make sure to go to IGN
*title image by Lucasfilm