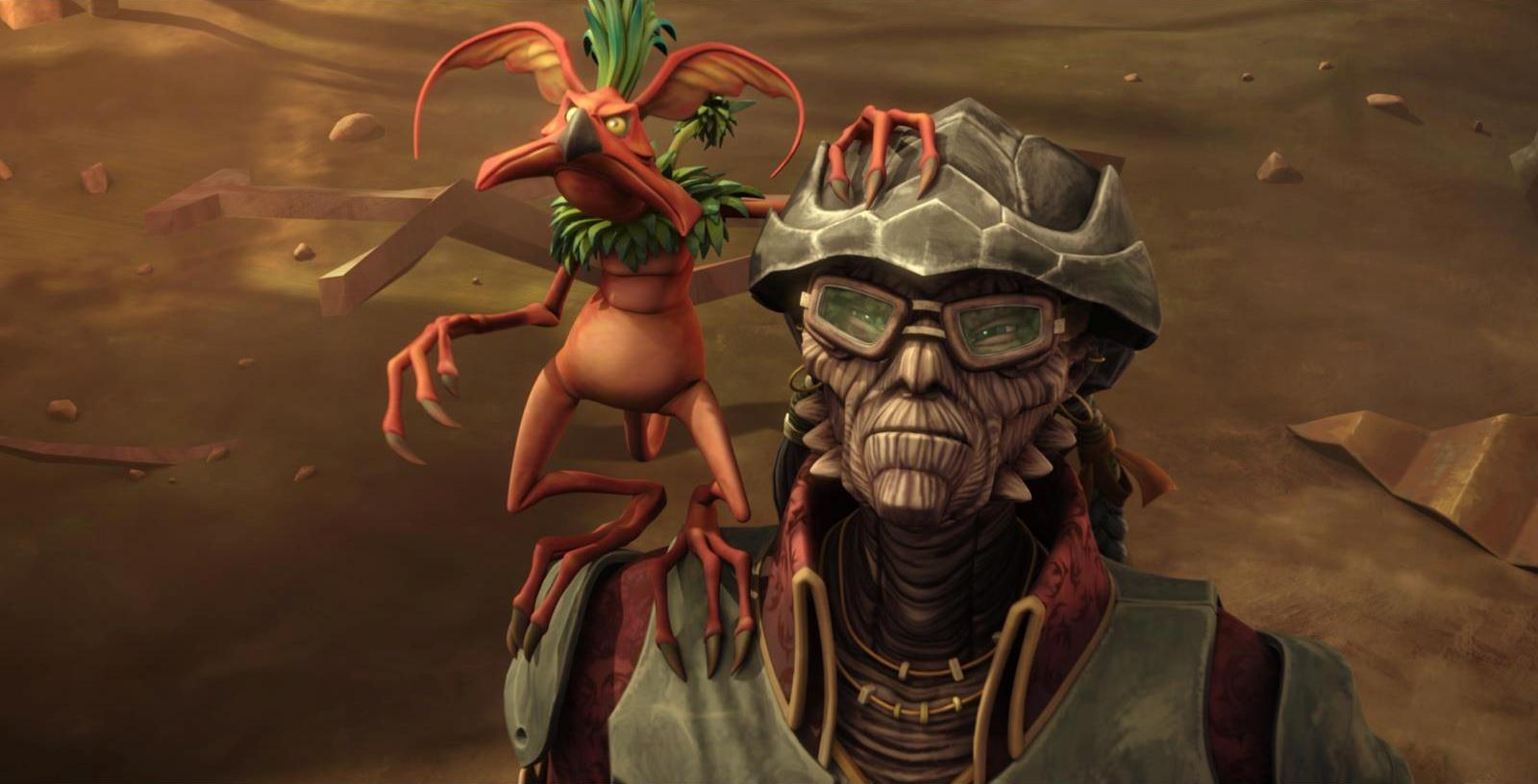 Good news for fans of the animated series The Clone Wars – a fan-favorite charismatic Weequay pirate is going to make a return in Rebels, along with his voice actor (the prolific Jim Cummings). Plus – we now have an idea about how long the second season of Rebels is going to be, and what guest character will make more appearances.
For those of you not in the know, Hondo Ohnaka is something of a wild card. In his first appearance, he kidnapped Count Dooku after the Sith Lord was forced to make an unexpected retreat. In the very next episode, he also kidnapped Anakin and Obi-Wan because "it's good business". But  later appearances establish that he's not as cut-and-dry as it seems. He's shown being helpful to Jedi (letting them know that they are walking into a trap in advance) and serving as a parental figure to an orphaned Boba Fett. He raided a group of farms for a valuable crop, only to assist a rebellion on a Separatist planet with the weapons they desperately need later on. He threatened a group of Younglings when he raided a Jedi ship for lightsaber crystals, but chose to protect them later when General Grevious attacked. He also fended off Darth Maul, Savage Oppress, and a small group of his own men that betrayed him with the assistance of the Jedi, but he still gave the surviving members of the traitors the benefit of the doubt when they realized that they were fighting for the wrong side.
Needless to say, Ohnaka had quite the history with his nine appearances on the show. In fact,  Big Shiny Robot reports that Jim Cummings reminisced about his role at the FanXperience booth at the recent Salt Lake City Comic Con, lamenting the early end of The Clone Wars. Nonetheless, he had an important bit of information to share with the audience, much to their delight.
At about minute 27:20, Jim Cummings drops a tidbit of information, expressing his sadness that The Clone Wars was over, but following that up by saying that Hondo might very well just be back for Star Wars: Rebels.

"And I think I'm allowed to tell you I'm back," he told us, and elaborated further later saying that, "He'll be back, but we do them so far in advance I don't know when. So you'll just have to watch them all. I do anyway, so what the heck."
He went on to do an improvised conversation between the pirate and Winnie the Pooh, another character he has also done voicework for. Whether Ohnaka will pop up in the last few episodes of Season One or return in Season Two is unclear right now. He is the first character created for The Clone Wars to have an official announcement regarding an appearance on Rebels.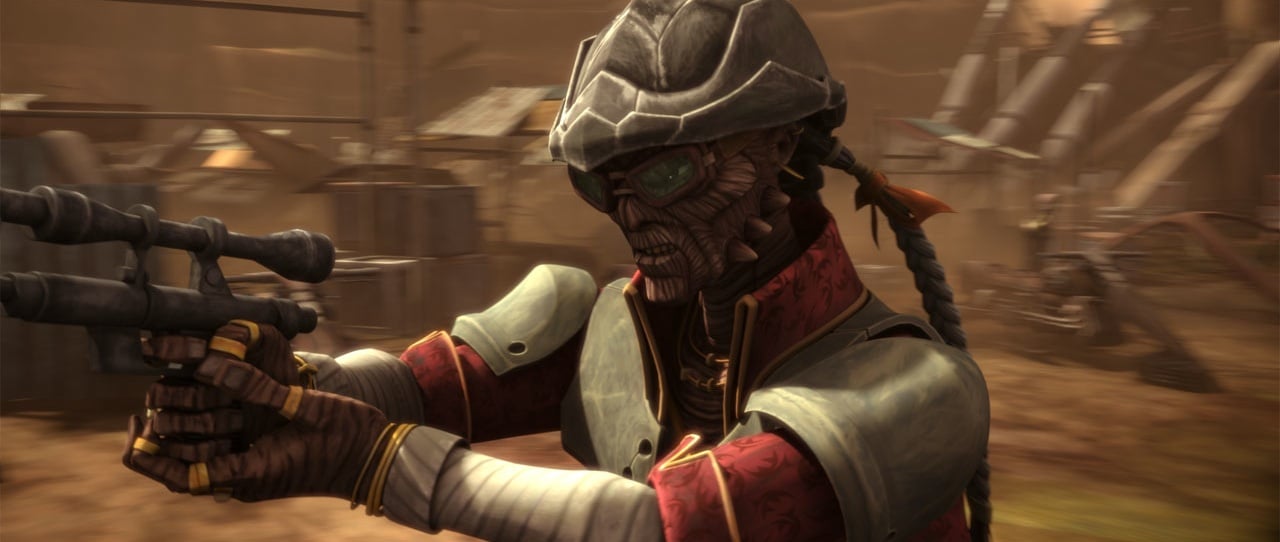 Could this open the door to appearances by the Jedi Younglings he encountered (Petro, Katooni, Byph, Ganodi, Zatt, and Gungi), Ahsoka Tano (who guided said Younglings, and has already been speculated to be a character that has already "appeared" on the show), or various other characters from The Clone Wars? Time will tell, but at the least we now know that one of the more memorable supporting characters of The Clone Wars has a place on Rebels.
In other Rebels-related news, we now have more information on the show's second season. We'll start with word from Cinelinx that another fan-favorite guest character on the show is going to be return for more adventures: Lando Calrissian.
I got the chance to speak with Billy Dee last night one-on-one to talk about his return (full interview is coming soon), and he confirmed we'll see Lando again. He said he's been working with the Rebels crew for a year or so and when I asked him bluntly if we'll see him again in Star Wars Rebels he responded: "Yeah! There's more adventures with Lando coming up."

He seemed enthusiastic about the role, adding: "They keep calling me up to do Lando, and I love Lando, so I don't mind! As long as the fans keep responding to it in a positive way, they'll keep bringing [Lando] back…"
The plurality of the statement would indicate that he's recorded lines for multiple episodes. Perhaps there might be a Lando-centric arc next season? In any case, the character's inclusion in the third season and beyond seem to be dependent on fan approval, and if the response to his first impression on the show is of any indication, we'll probably be seeing more of Lando's exploits for quite some time.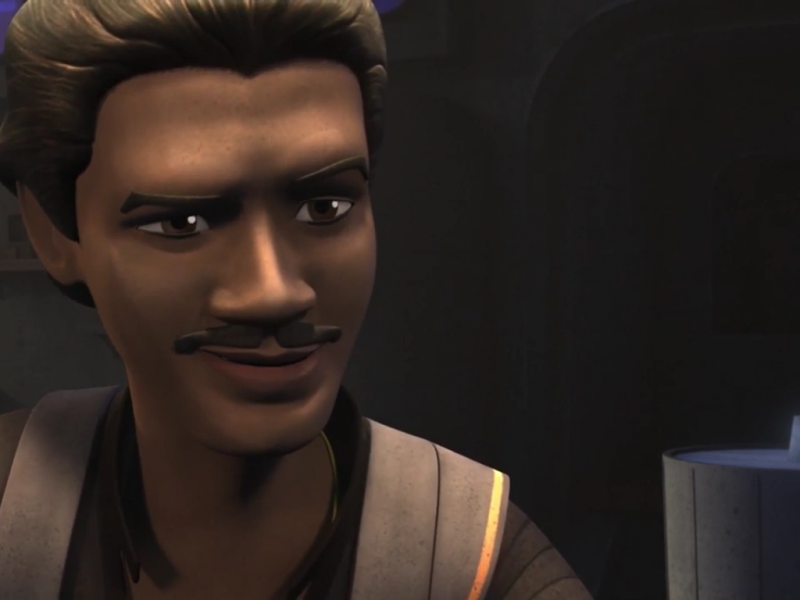 Lastly, we have the testimony of the voice actor for Kanan Jarrus as to how long the next season of the show will be:
#StarWarsRebels I cant wait for season 2 to start for you guys. We recorded nearly twice as many episodes. You guys are gonna love it!

— Freddie Prinze Jr (@RealFPJr) January 30, 2015
Counting the television movie Spark Of Rebellion as a two-part episode (based on the production number), the first season of Rebels is 16 episodes long (12 of which have aired and/or been released through a promotional app). Using The Clone Wars as a frame of reference, the first season had 22 episodes. So "nearly twice as many episodes" should account for between 22 and 32 adventures for the Ghost crew, with the total number of episodes most likely being closer to the lower end of the scale. Hopefully, the series will take after The Clone Wars and start telling stories that last multiple episodes with a larger season.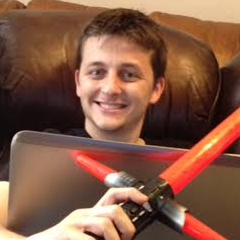 Grant has been a fan of Star Wars for as long as he can remember, having seen every movie on the big screen. When he's not hard at work with his college studies, he keeps himself busy by reporting on all kinds of Star Wars news for SWNN and general movie news on the sister site, Movie News Net. He served as a frequent commentator on SWNN's The Resistance Broadcast.