Drew Karpyshyn Talks Star Wars: The Old Republic, Darth Bane, Darth Revan, the New Canon and More!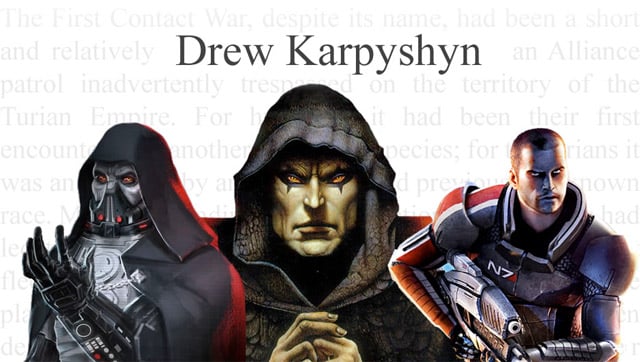 Drew Karpyshyn wrote the scenario and much of the dialogue for Star Wars: Knights of the Old Republic, and was one of the lead writers and planners on Jade Empire, as well as working on several games in the Baldur's Gate series. His biggest project was the Mass Effect series of games. His third book, Darth Bane: Path of Destruction was published by Del Rey Ballantine Books in 2006. Our friends at Schmoes Know interviewed Drew, discussing all kinds of interesting stuff like The Old Republic, the new Star Wars canon, how he created Darth Bane and more.
From Schmoes Know:
Kristian is back with another Star Wars video. This time he sits down to chat with the author of Darth Bane as well as Darth Revan, one of the creators of The Knights of the Old Republic storyline- Drew Karpyshyn! We talk about The Old Republic and what it means for the new Star Wars canon. We dive into the creation of Darth Bane and how Drew felt to have Mark Hamil voice the character in The Clone Wars series. We also touch on Mass Effect's chances of getting a movie and Drew tells us about his trilogy of books The Chaos Born Trilogy. It is a great interview, Drew is the man, take a listen!
I'm a big fan of Karpyshyn and I really hope we will see more from him in the new Star Wars canon.