Andy Serkis: Star Wars The Force Awakens is Going to be Brilliant!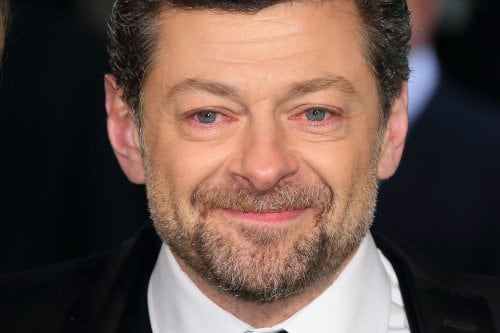 While promoting the digital release of Dawn of the Planet of the Apes, the actor also briefly spoke about the highly anticipated upcoming Star Wars movie.
From Mirror:
Serkis is happy to talk about his work as a consultant on Star Wars: The Force Awakens which is being shot in the UK at the moment. But he laughs when we try to break the shroud of secrecy over who – or what – he plays in the film.

"As if I can tell you! I can't tell you anything," he chortles. […]

 

"It's going to be brilliant. The director, JJ Abrams, is doing an amazing job.[…]

 

"He is such a big fan of the original movies and it is a great script and a very, very good story. It's amazing to be a part of it."
Of course actors are prone to be positive about the projects they are in. But he is surely not the first actor from TFA that has already openly stated highly glowing remarks not only about JJ and the production but the story itself.
And speaking about praising here's what Leland Chee from the Lucasfilm Story Group (responsible for the new cohesive Star Wars canon) posted on Twitter:
From someone who has been working with the Lucas companies for nearly 18 years, trust me when I say 2015 is going to be PHENOMENAL.

— Leland Chee (@HolocronKeeper) January 2, 2015
And now as we've seen several times over the opinions about JJ Abrams' Star Wars vision has been highly positive which does nothing but fan the flames of hype and anticipation over this movie. Folks, get ready for a very fast long year of waiting for Star Wars.