UPDATE – Star Wars: Galaxy's Edge Gets Its Own Novels And Comics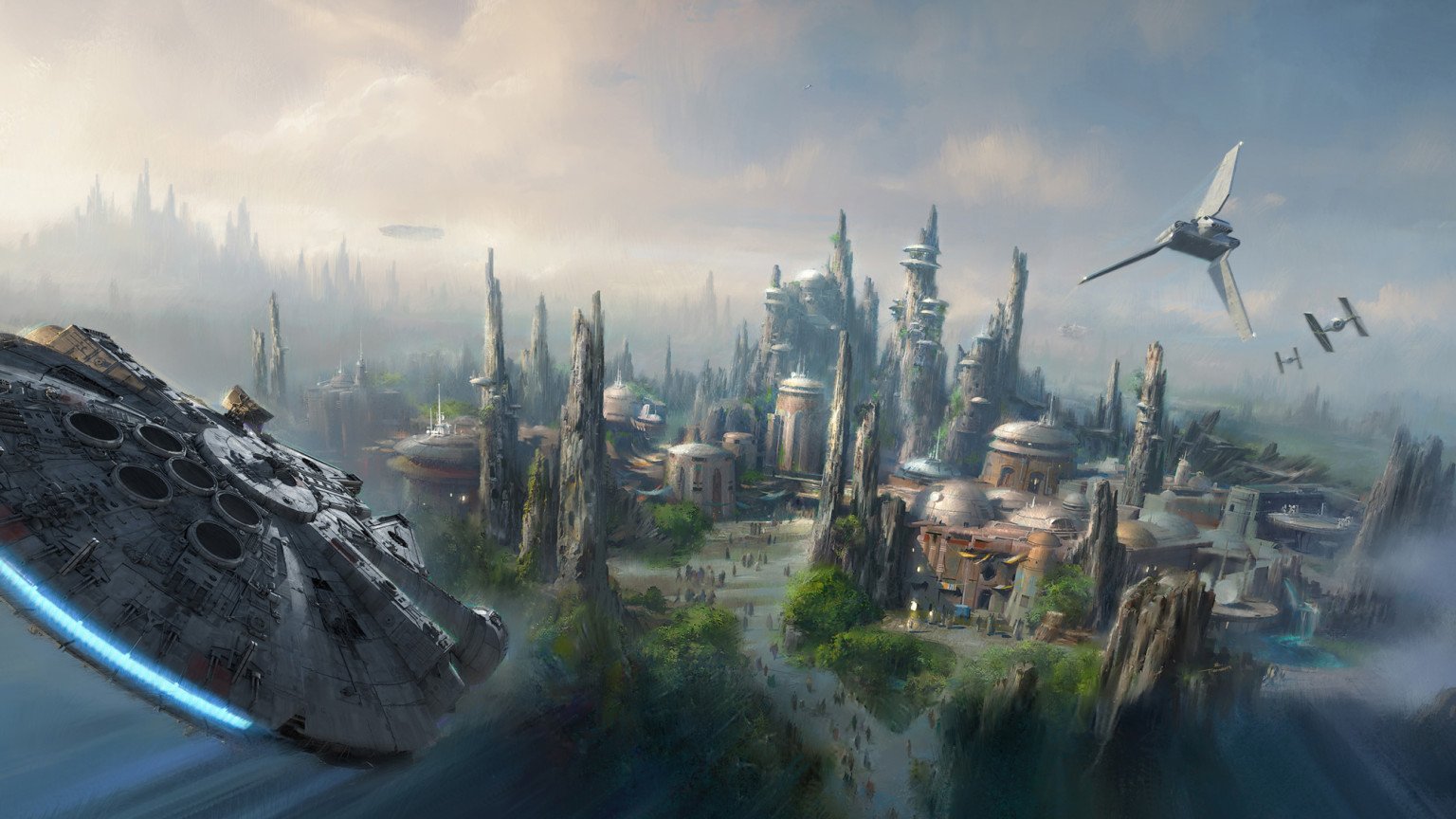 Much to the excitement of fans hungry for more Star Wars stories, StarWars.com announced a slew of new books and comics we can look forward to in 2019 that will set the stage for the new Disney Parks attraction, Galaxy's Edge. The Black Spire Outpost on Batuu has popped up in content over the last year, but it looks like Lucasfilm is going to get fans primed and ready to know as much as they can about the mysterious, deep space outpost before they set foot into the realized world later this year.  
We previously reported the Marvel series that will feature Black Spire Outpost antique dealer Dok-Andor and how the rise of the First Order affects life at the edge of Wild Space. This series will be written by Ethan Sacks with art by Will Sliney. This series will debut April 24.
Author Delilah S. Dawson is no stranger to Star Wars. She's written Phasma and Perfect Weapon, as well as other contributions, but this sounds incredible. Curiously, it's being dubbed a 'prequel to the Disney Parks experience', which makes me wonder if the story will lead directly into Episode IX. 
From StarWars.com:
…General Leia Organa dispatches her top spy to Batuu in a desperate search for Resistance allies.
The small glimpse of post-The Last Jedi Batuu that we get in Lou Anders' Pirate's Price hints that the Resistance has arrived on Batuu in some capacity and is in the process of recruiting people to their cause. A big question I have is if this takes place in after The Last Jedi or if this is set before The Force Awakens. Regardless, fans should be excited to read Dawson's take on Leia Organa and her writing style is perfect for the lawless, wild part of the galaxy we still have much to learn about. Look for this to arrive on September 3.
This is very exciting news for YA fans. Zoraida Cordova, the author of The Vicious Deep trilogy, tackles a more intimate tale that takes place on Batuu. From StarWars.com:
In this Young Adult novel, Izzy and Jules were best friends until Izzy's family abruptly left Batuu when she was six. Now she's back, and Jules, the boy who never left, is unsure what to make of her. While on the run from vengeful smugglers and an angry pirate, the two friends will come to terms with who they are, and what they mean to each other.
The vague description sounds promising and more intimate stories like these, Claudia Gray's Lost Stars comes to mind, showcase some of the best writing in Star Wars. Cordova is known for her meticulous world-building without sacrificing story and character development. It should be very good news to fans that she's come on board to add more detail to the world of Batuu. Look for this novel on August 6th.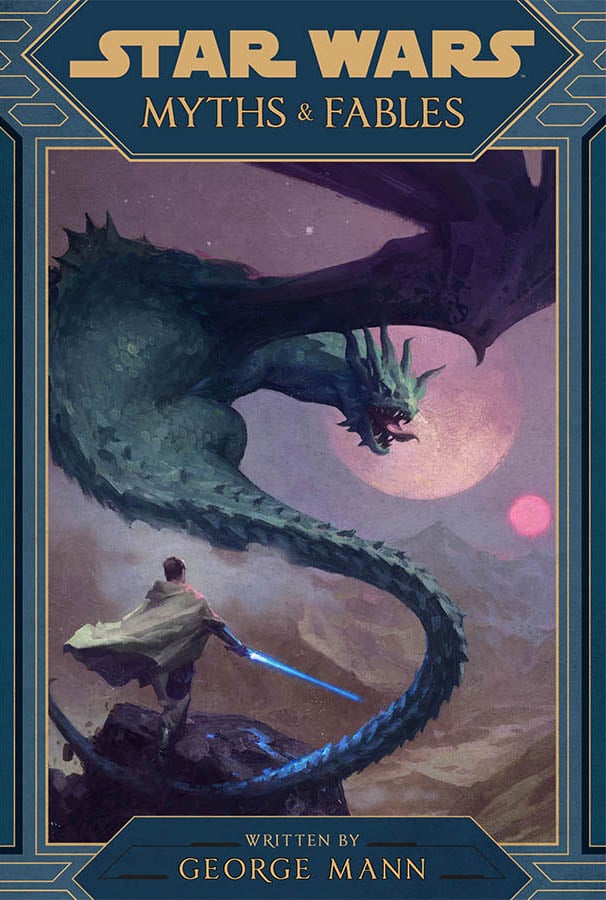 Star Wars: Myths & Fables by George Mann, with illustrations by Grant Griffin, will cover a bit of lore within the lore of Star Wars. Fans who've been clamoring for more stories set at the edge of the galaxy should be thrilled for this. Batuu sits as the last stop in Wild Space before travelers enter the Unknown Regions, so there's no telling how different these stories will be from what we've come to expect. If the cover art is any indication, fans are in for quite a treat. An excerpt from the synopsis:
The book features two stories that take place on the remote Outer Rim world of Batuu, plus many other untold tales from the edge of the galaxy, lushly illustrated in a style that pays homage to real-world children's classics.
There's also an excerpt on StarWars.com from one of the stories titled "The Knight and the Dragon" you can read right now! If a story involving Jedi and dragons doesn't get you excited I'm not sure what will. George Mann is a seasoned science-fiction author whose works range from Sherlock Holmes adventures, Doctor Who, and his own catalog of novels and novellas. I imagine the art by Grant Griffin will be mind-blowing, judging by the cover and his portfolio. This type of collection could be a great way to expand the canon or bring Legends material back into the fold, so readers should definitely plan on getting this one on their shelves.
UPDATE 2/1/19
Through her Twitter account, author Delilah S. Dawson announced another Star Wars project she's working on, The Skywalker Saga. Her tweets speak for themselves, so I'll let Ms. Dawson tell you what it's about.
THE SKYWALKER SAGA is going to be the most exquisitely bound Star Wars storybook you can imagine, with gorgeous art by Brian Rood and words by me, retelling Episodes I through VIII through the eyes of the Skywalkers themselves. We're talking SPACE FAIRYTALE style. pic.twitter.com/pxYYHF77qI

— Delilah S. Dawson (@DelilahSDawson) January 31, 2019
Writing this book was a revelation for me as a lifelong Star Wars fan. Watching the movies in order– closely and critically– on repeat– and seeing the themes, choices, words, and destinies of Anakin, Luke, Leia, Ben, and Rey ripple down… y'all, I cried. A lot.

— Delilah S. Dawson (@DelilahSDawson) January 31, 2019
My darlings, there are no spoilers here. I watched the same movies you did. I don't have secret information. Inheritance doesn't have to rely on blood. Ben Solo is a product of his mother, his mentor, his grandfather. Rey is called by Luke's saber. That's enough for me.

— Delilah S. Dawson (@DelilahSDawson) February 1, 2019
You've got my attention! I was very impressed by Ken Liu's Legends of Luke Skywalker in 2017 and this looks like it may be a similar approach to the Skywalker legacy. I also think there is something to be said for watching the saga and taking only what's available from those films to tell a story like this. I'm sure Dawson's insights will be well worth our time. We should expect to hear more about this during Star Wars Celebration in April, so keep your eyes peeled for Dawson's likely appearance on any panels there.
Other noteworthy announcements are an IDW comic series and a Galaxy's Edge cookbook from Chelsea Monroe-Cassel, who penned similar cookbooks for Game of Thrones and World of Warcraft franchises. 2019 is ramping up to be quite a year for Star Wars and it sounds like there will be something for everyone. There will surely be more announcements to follow at Star Wars Celebration in Chicago in the coming months, but it's time to make room on that bookshelf, because the number of promising Star Wars books only seems to increase. And, it's only January.
SOURCES: StarWars.com
Kyle Larson lives in Portland, Oregon. When he's not running trails, he's reading and writing.