UPDATE! The Identity of the Actor Narrating The Force Awakens Trailer (Plus Character Details).
Unless you've been living under a rock for the past day or so, you probably know about the brand-spanking-new trailer for Star Wars Episode VII: The Force Awakens. If you've watched that, one of the many questions running through your head will probably be "Just who was that speaking over the trailer about 'an Awakening' in the Force?" While some might have taken guesses at it (Benedict Cumberbatch and Max Von Sydow being somewhat common choices for speculation), we've got the answer right after the jump.
The voice belongs to none other than Andy Serkis. While the voice reminiscent of Caesar from the rebooted Planet Of The Apes series might have been a dead giveaway to some, others thought it sounded more baritone and guttural than anything Serkis had worked on previously – hence the belief that it could be Cumberbatch taking a crack at a role for Star Wars. Nonetheless, we've got confirmation from HitFix that Andy Serkis is the droid you're looking for.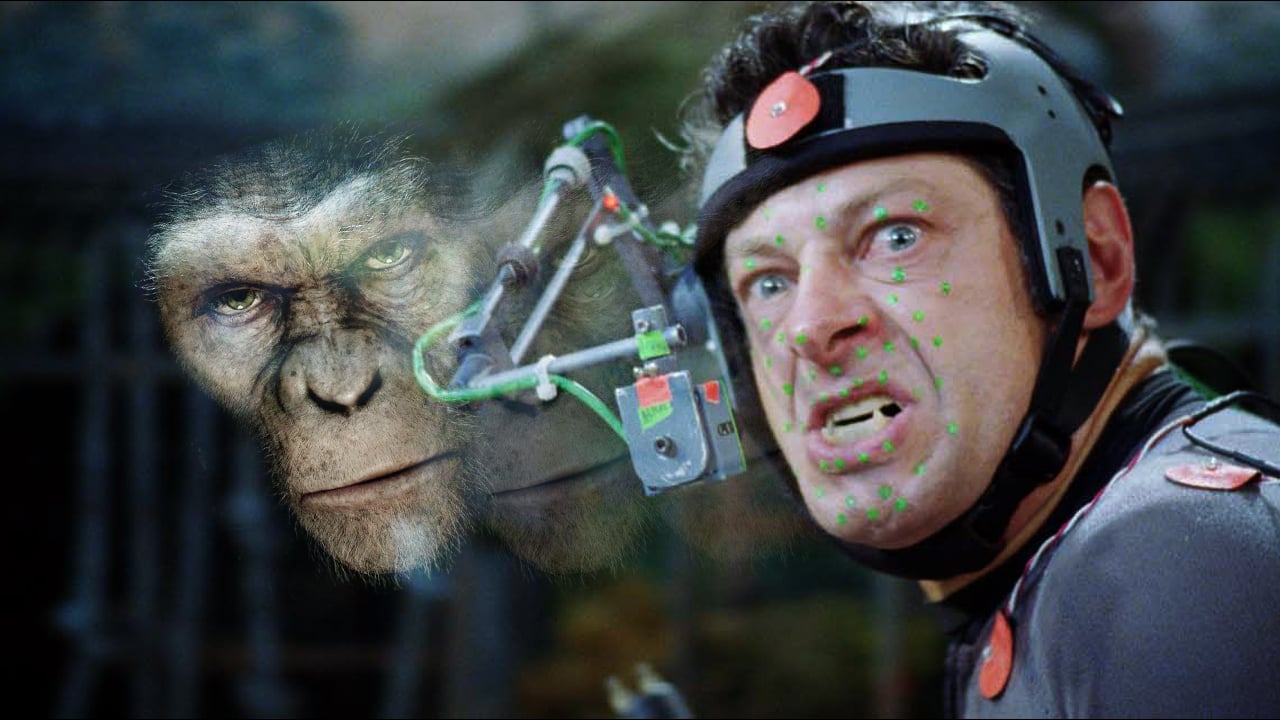 For the record, that is Andy Serkis you hear in the trailer. I was able to verify this, although I was not able to uncover any further information about the role he plays. Here's what I do know, though. He's playing a pivotal role in the film, although he will not have a lot of screen time.

Look, I understand why there was some debate about the voice-over today. We've never really heard that voice come out of Serkis before. By now, though, one of the things we know about him is that he vanishes into roles, and it sounds like he's going to be doing something very different again this time.

But they're not hiding Cumberbatch from you, folks. While they haven't told us much about the characters, Disney and Lucasfilm were pretty up front about the cast before they started production.
While there is some speculation that there could be two voices in the trailer (based on some subtle differences in the first and second statements), for now the evidence suggests that it's Serkis speaking throughout the whole trailer. It's also our first sign of what role the actor will play for the movie, given that he hasn't been spotted on the sets and he (like the rest of the cast) has been quiet about his role.
But that's not all we've heard about the actor – Jedi News not only supported this story with their own sources, but brought up some more interesting info into the fray:
Those same sources have also told us that Serkis will be playing more than one role in The Force Awakens.

One of those roles is, as expected, motion capture based – and in that role he will be part of a "group of unbelievably athletic and acrobatic motion capture characters." Also bringing those characters to life is parkour expect Pip Anderson [sic], and "whom I [the source] believe to be Crystal Clarke."

The second role for Serkis sees him take on a "pivotal role in the first act story arc that entwines with Daisy Ridley's backstory," and that role "may have more to it than it seems in the first instance."
Whether this "first act" refers to the first 30-40 minutes of The Force Awakens or the entire movie in relation to the overarching story of the Sequel Trilogy remains to be seen, but it's interesting to hear that Serkis is going to have a motion-capture role and one that won't require post-production. It's also interesting to hear that Andersen and Clarke, both of whom were announced to be a part of the cast at the same time, are playing similar roles to Serkis's first. Nonetheless, it sounds like this second role is going to be one that drives the story for the Sequel Trilogy forward, and Serkis can prove he can make the most of a few minutes of precious screentime.
UPDATE!
We now have confirmation from Andy Serkis himself according to a brief interview with Empire that he was the one narrating the trailer. He even joked that he thought Benedict Cumberbatch was a little busy right now (rumors of taking on the role of Doctor Strange in future Marvel movies notwithstanding), but he declined to say anything about his own role.
Grant has been a fan of Star Wars for as long as he can remember, having seen every movie on the big screen. When he's not hard at work with his college studies, he keeps himself busy by reporting on all kinds of Star Wars news for SWNN and general movie news on the sister site, Movie News Net. He served as a frequent commentator on SWNN's The Resistance Broadcast.