R2-D2 is on the Cover of the Latest Issue of Total Film Magazine.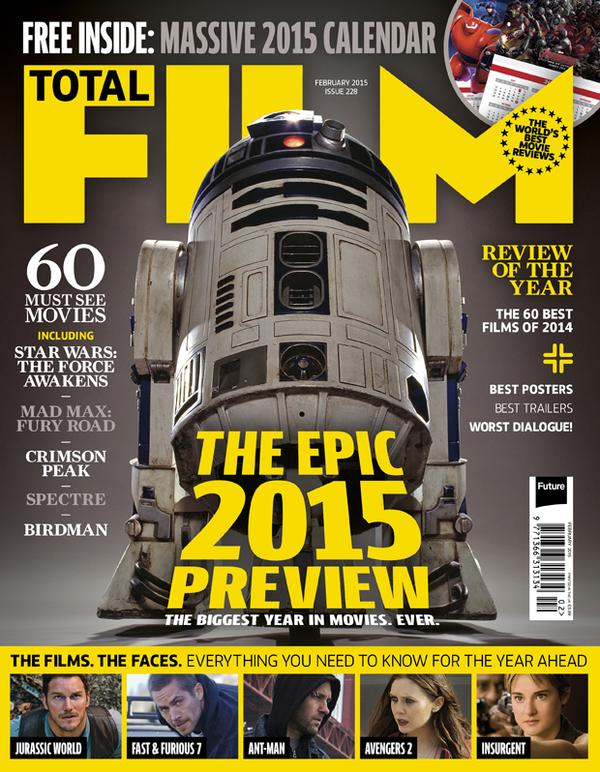 The latest issue of Total Film Magazine promises to share fresh details for 60 movies including Star Wars: The Force Awakens.
From GamesRadar (via CBM):
The biggest year movies have ever known is right around the corner – and the February issue of Total Film has all the details. We bring you our truly epic 2015 preview, including Star Wars, Avengers, Bond, Fast & Furious 7 and many more!

The February issue of Total Film brings you a suitably epic preview of the bumper year to come, with fresh details on 60 new movies. We've got Mark Ruffalo talking exclusively about the Hulk's role in Avengers: Age Of Ultron. We've got Guillermo del Toro giving us the first word on his new Tom Hiddleston-starring gothic fantasy Crimson Peak. And yes, we do take a dip behind the scenes of Shaun's big-screen debut.