UPDATE 2! Aaaaand That's a Wrap! Photos and Video from the Star Wars: Episode 7 Wrap Party. Plus a Closer Look at R2-D2.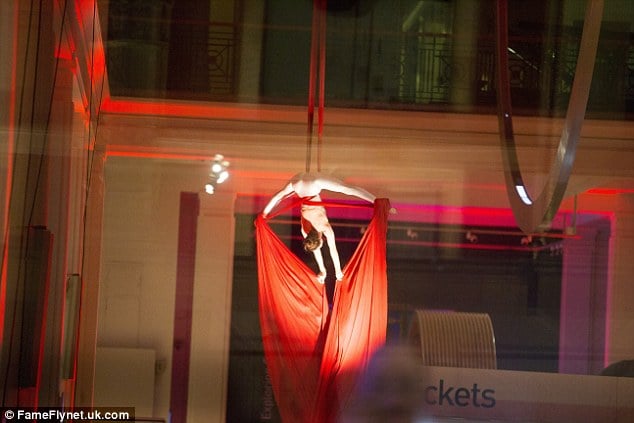 As we posted yesterday, Episode VII concept designer Will Htay revealed that an Episode VII wrap party was happening yesterday. Now hit the jump to find out some really cool photos and a video from the event…
From dailymail:
Harrison Ford, Carrie Fisher, and JJ Abrams joined several of the rising stars about to have their big break in the film at a wrap party in London on Saturday night.

One by one, an army of cars containing the lucky cast members pulled up to the Science Museum, where the exclusive bash was taking place.
And the stars were treated to quite the elaborate party, with aerial silk acrobatics in the atrium.
Andy Serkis gave a cheerful wave as he made his way inside, but he has been keeping coy about his role in the movie.

The cast were dressed to impress for the party, and like Andy John Boyega and Pip Andersen arrived in suave suits. 
For more photos check out dailymail's link above.
Also here are even more photots posted on Getty Images featuring Daisy Ridley, Mark Hamill, Simon Pegg (anyone still has doubts he has a cameo in the movie?) and more. (via MagnarTheGreat)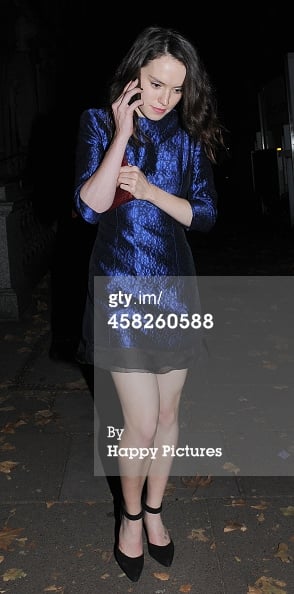 The rest of the photos you can see HERE.
And finally a photo and a video from the event posted on Instagram by John Boyega:
UPDATE!
And here is a closer look at the Artoo unit from the event, used in Episode VII. Thanks to RPF forum member Edwardowan (via IndieRevolver)
UPDATE 2!
And even more photos and video from the event:
With J.J. Abrams.
With Kiran Shah and a guy from the creature department.  
With John Boyega and a first look at his stunt double.
Kathleen Kennedy's speech.  

J.J. Abrams Speech.
And a new cool video posted by Boyega with a taste of the real party.  
A video posted by @jboyega on