UPDATE 2! Rumor: Star Wars: Episode VII Trailer Music to be Recorded Next Month by John Williams? First Teaser This Christmas?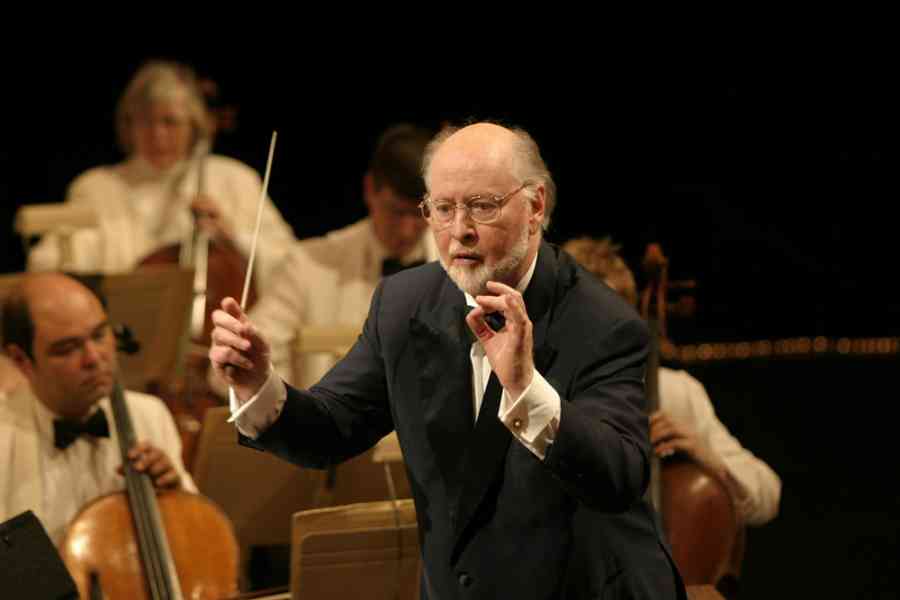 During his concert in Milwaukee a few weeks ago, John Williams revealed that "in about two weeks" he would start working on the Episode VII score. Now a new report suggests that Williams will actually be working on the first Episode VII teaser trailer in LA next month…
A reliable source just said JW received a trailer from JJ Abrams on Monday, Oct 20. JW has already written new Star Wars music to accompany this trailer. This new trailer music will feature new music and will be recorded on November 15 in LA with full orchestra. Still determining if the score will be recorded in London due to advanced age of composer/conductor. 14 hour flight to LA not too kind on 82 year old. 
This is just an unconfirmed rumor for now. Nevertheless this sounds just too exciting to pass. Especially with the following update from the same source:
UPDATE: According to an UNCONFIRMED RUMOR (posted by record producer Ford A. Thaxton on FSM), the reason Williams will start working on Star Wars: Episode VII this month might be because Disney wants to release the first teaser for the film on Christmas Day. The teaser would feature original music written by Williams and recorded in Los Angeles.
If true, this will be the best Christmas present all SW fans could have wished for. Fingers crossed. 🙂
UPDATE:
A little research suggests that Disney has a big movie set to open on December 25th, 2014 — Into the Woods. The movie musical based on the Brothers Grimm fairy tales stars Johnny Depp, Meryl Streep, and Anna Kendrick. It's a big holiday release for Disney as they will surely want a good turnout for the big budget film on Christmas Day.
In fact Entertainment Weekly for this week has four different cover variations featuring the cast of the movie. A rumor we heard a little while ago suggested that there could be an IMAX preview trailer released on the Paramount film Interstellar (only 70mm IMAX screenings). Of course JJ Abrams has ties to Paramount via the Trek series as well as Mission Impossible. However, it seems extremely unlikely that Disney/LFL would wish to supply a rival studio with a boost to their box office by featuring their gem of a teaser before one of their movies. Instead it seems plausible that Disney would choose to unveil the teaser before one of their own features. At any rate, check out a trailer for Into the Woods and stay tuned for further developments of this exciting rumor.
UPDATE 2:
Germain Lussier of Slash Film wrote a pro v con article today speculating about the possibility that we could be seeing the much-anticipated Star Wars: Episode VII trailer this year. Basically he corroborates our reasoning:
Film placement:

Disney paid $4 billion for Lucasfilm so, you'd have to think they'd want to attach the first trailer to one of their own films. There are two Disney films hitting before the end of the year. First is Big Hero 6, which would be perfect for the Star Wars trailer. It's a four-quadrant, family friendly action movie. But the movie also comes out in less than two weeks. Might be cutting it close if Williams is just now writing music for it.
Peter Sciretta, also of Slash Film, posted these Tweets today:
Could The First 'Star Wars Episode VII' Trailer Be Coming This Year? http://t.co/zomYtI4LOf pic.twitter.com/wg6j1OaWm8

— Peter Sciretta (@slashfilm) October 27, 2014
Re: Star Wars trailer — I have heard we will see it sooner than you might think

— Peter Sciretta (@slashfilm) October 27, 2014
As always, friends, take all these rumors with a grain of salt should they turn out to be false. However, we here at StarWars7News can't help but think "where there's smoke, there's fire."