UPDATE! Bandai Namco to Create Star Wars Battle Pod, a New Arcade Machine.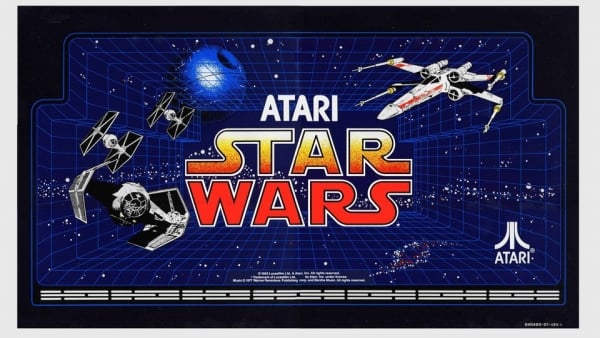 Yes, you read that correctly – in an age where most games are either downloaded on smartphones or purchased for consoles, a brand-spanking-new Star Wars coin-operated game is going to be released in the near future, with details on the title popping up as soon as next week.
From HNGN's Jerry Bonner:
Bandai Namco is being coy with any specific details at the moment, leaving one to wonder what kind of game it will be (Puzzle? Shooter? Pinball? A reboot of one of the many classic Star Wars arcade games?), and whether or not it will be based on the new trilogy of films that Disney currently has in the works. Something similar occurred in 1999 when Lucasfilm was getting set to release The Phantom Menace. They already had a deal in place with Williams to unleash a Pinball 2000 game on the public a few months before the actual movie was released to whet the appetite of a rabid and hypercurious public (The pinball machine was launched in March 1999, while the film came out in May 1999).
 
To be quite honest, while getting a peek at some of the new film elements in video game form would be very cool, I personally would love to see a reboot/re-imagining of the 1983 vector based shooter that put the player in the cockpit of Luke Skywalker's X-wing during the climactic Death Star attack in A New Hope. 12-year-old me dumped hundreds of quarters into that machine during the summer of '83. And while the upright version of the game was exciting, nothing beat the near total immersion of the sit-down cockpit version.
 
Bandai Namco is holding a grand event next Wednesday, 10/8, to debut the game, and to kick off the New York Comic Con with style. HNGN will be covering this event, so definitely stay tuned for more on this one…
Part of me thinks that Disney is doing this to appeal to nostalgia-lovers; given that the movie will be based mainly in practical effects (as far as we know), perhaps the marketers at Disney believe that it's worth their while to revisit a more old-fashioned approach to a medium. But who knows? At this point, Disney might even be considering whether or not they should bring the Kenner Products label back to sell more toys.
UPDATE!
The convention has arrived, and with it the game: Star Wars Battle Pod. The game appears to be made in the same vein as SEGA's Star Wars Trilogy Arcade title from 1998, in which players got to hop into a starfighter and blast everything in sight. IGN posted a few details on the title:
The first-person pilot game gives players control of the Millennium Falcon, Darth Vader's TIE Advanced fighter, snowspeeders on Hoth, Endor speederbikes, and the iconic X-Wing for Death Star runs. Publisher Bandai Namco explained that Battle Pod features "arcade-exclusive gameplay on a unique dome screen enveloping your entire area of sight," and five stages from the original Star Wars Trilogy, and a playable level in which Darth Vader hunts Han Solo.
The game is slated for release in January 2015. Its official trailer can be seen below.
While I was personally hoping that a few Prequel Trilogy levels to be thrown in there (the Battle of Coruscant would look amazing in a format like this), I really can't complain with what they have so far. Let's just hope that Disney places plenty of these arcade cabinets in theaters throughout the world.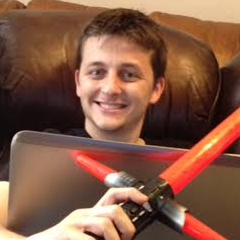 Grant has been a fan of Star Wars for as long as he can remember, having seen every movie on the big screen. When he's not hard at work with his college studies, he keeps himself busy by reporting on all kinds of Star Wars news for SWNN and general movie news on the sister site, Movie News Net. He served as a frequent commentator on SWNN's The Resistance Broadcast.