Daisy Ridley Hanging With Carrie Fisher's Dog and Daughter.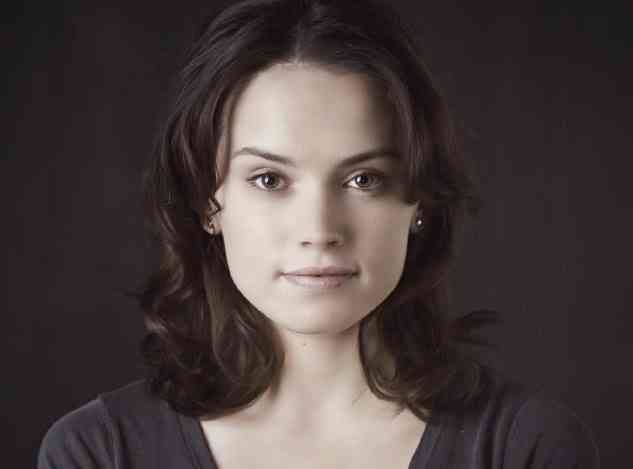 Looks like Daisy Ridley is spending some time together with Carrie Fisher, her daughter and her dog…
that time I made best pals with Gary! BEST DOG! (Best family!) @carrieffisher @imeanwhat pic.twitter.com/7FYCm7AUmO

— Daisy Ridley (@ridley_daisy) September 18, 2014
Of course many people were quick to assume this was some kind of hint. Later Ridley clarified:  
I said 'family' cause Gary is like a child and Carrie, Abe and Billie are wonderful, nothing more than that! — Daisy Ridley (@ridley_daisy) September 18, 2014

As you probably know Gary is Carrie Fisher's dog, Abe Gurko is Fisher's assistant and Billie Lourd is Fisher's daughter. If nothing else this tweet suggests again that Lourd is indeed part of the Episode VII cast.
If you remember few months ago Gurko also hinted at Lourd's involvement (even adding Maisie to the mix):
Loving my #StarWarsEpisodeVII girls: @carrieffisher, @ridley_daisy, #BillieLourd, #MaisieRichardsonSellers

— Abe Gurko (@imeanwhat) June 23, 2014
Later (3 months ago) Andi Peters revealed that according to him Lourd will play Carrie's daughter and not Leia herself in a flashback scene as some other rumors suggested:
Exciting news for Star Wars fans from @andipeters – Carrie Fisher's daughter Billie Lourd will appear in the new #StarWars film! — Good Morning Britain (@GMB) June 30, 2014
@NigeYC @GMB Fact…as I delivered it. Im sure it's true. — Andi Peters (@andipeters) June 30, 2014
So what do you think? Is Daisy playing a Solo in Episode VII?
There is an interesting post on The Cantina implying that Daisy Ridley's role in the movie changed through the different drafts of the movie. Check it out HERE.