Rumor: Carrie Fisher's Daughter Billie Lourd to Play Leia's Daughter in Star Wars: Episode 7?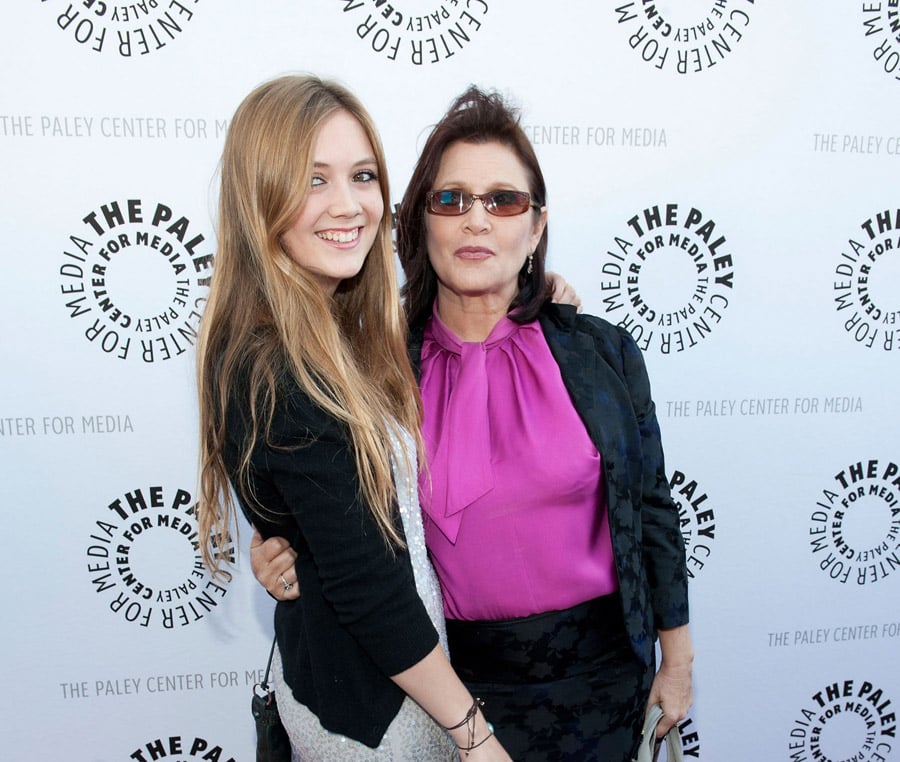 You probably have already heard the latest rumors that Carrie Fisher's daughter Billie Lourd might be playing young Leia in Star Wars: Episode 7. I intentionally didn't post this rumor because it sounded completely off. They don't even look alike. There are many indications that Lourd will indeed play in Episode VII and I'm almost 100% sure that she will. Hit the jump for one much more plausible role for Lourd in the movie…
First everything started from that tweet from Carrie Fisher's assistant Abe Gurko a month ago:
Loving my #StarWarsEpisodeVII girls: @carrieffisher, @ridley_daisy, #BillieLourd, #MaisieRichardsonSellers

— Abe Gurko (@imeanwhat) June 23, 2014
Today Good Morning Britain made the following tweet confirming that:
Exciting news for Star Wars fans from @andipeters – Carrie Fisher's daughter Billie Lourd will appear in the new #StarWars film! — Good Morning Britain (@GMB) June 30, 2014
And some clarification on the role:
@NigeYC @GMB Fact…as I delivered it. Im sure it's true.

— Andi Peters (@andipeters) June 30, 2014
Now this comes from a fairly reliable source and it'll probably turn out to be true. Billie Lourd playing Leia's daughter is much more plausible than playing young Leia in a flashback scene. We all know that flashbacks are not something that work with Star Wars.
So who said there are too few female characters in Episode VII? So far they are six, of course if the rumors are true (Carrie Fisher, Billie Lourd, Maisie Richardson-Seller, Daisy Ridley, Lupita Nyong'o and Gwendoline Christie).