Rumor: Boba Fett to Appear in Star Wars: Rebels?
I always thought that Boba Fett's appearance in the upcoming Star Wars: Rebels show is given. He appeared in the Prequel Trilogy (AOTC) and The Clone Wars – set 17 years before Rebels. He also appeared in the Original Trilogy – set 5 years after Rebels. So you see that his appearance in Rebels is a certainty. And the best part is that he will be an adult. Of course there are no official reports about how big his role will be but at least check out these first indications that he will be there…
Our German friends at StarWars-Union alert us on an interesting post on the starwars-figuren forum. The post features 3 images of the packaging of an upcoming Star Wars Hasbro toys – Anakin's and Obi-Wan's Starfighters as well as Boba Fett's Slave 1. They all have the Star Wars logo added but the Slave 1 packaging also gets the Rebels logo. The images speak for themselves: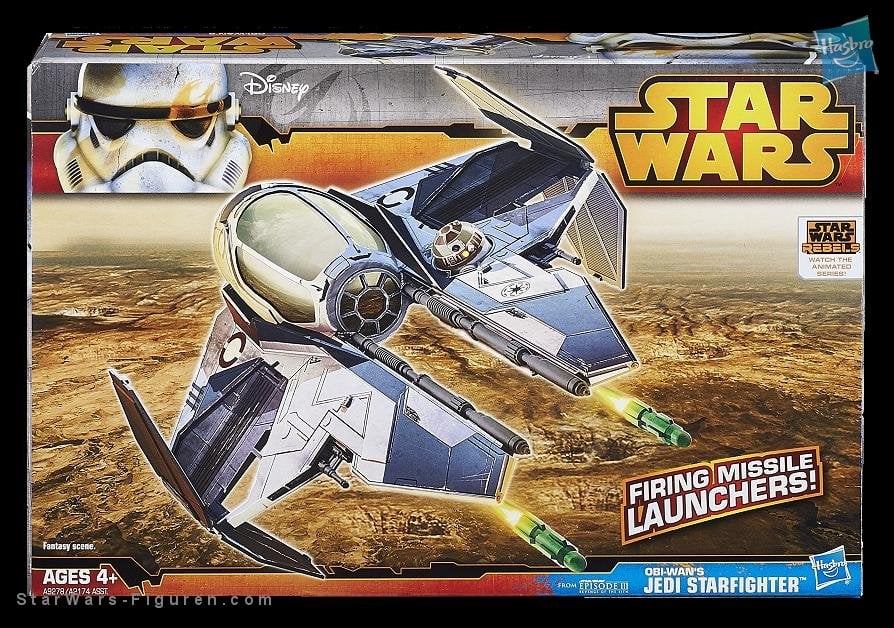 And if you remember few months ago JediNews posted an image from the Star Wars Magazine featuring a new animated model design of Boba Fett. Could this be how he would look in Rebels?
Also we have to keep one thing in mind. If the rumors about a Boba Fett spin-off movie are true then his appearance in Rebels will most likely be just episodic. They wouldn't want to reveal too much before the possible spin-off. And yet again they can lay down some plot and story developments that could greatly help the rumored spin-off movie.
I personally continue to trust Kathleen Kennedy and what she said months ago:
"The spin-off movies, or we may come up with some other way to call those films, they exist within that vast universe that [George Lucas] created. … There is no attempt being made to carry characters [from the standalone films] in and out of the saga episodes."
But we all know that they have a huge canvas to play with and a huge cast of characters and I imagine that plans are very fluid. So something said in January may not be still true today…
What do you think?