Lucasfilm Employee: New Star Wars EU Will "Redefine Longform Storytelling."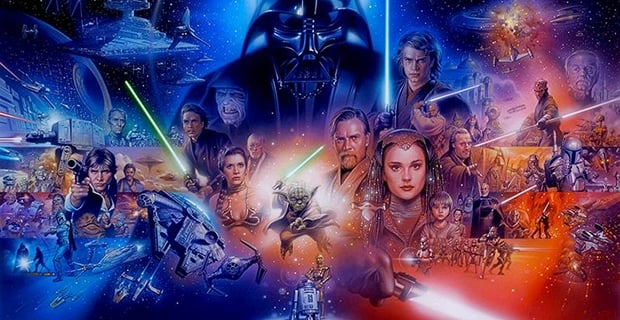 Disney has shown that they're capable of telling an extensive and interconnected narrative with their Marvel Cinematic Universe (which now comprises several shorts, television series, and comics in addition to their big-budget blockbusters), managing to interweave several major franchises into an expansive experience with a mythology that goes beyond any one film. Now, it appears that they're looking to take advantage of the Star Wars property in such a way to make their previous and ongoing efforts with Marvel Comics look like child's play, as one Lucasfilm representative attests.
Badass Digest's Devin Faraci recently posted an article about his renewed optimism for the Star Wars franchise as a whole, and from what he's heard from Lucasfilm, the company has an extensive long-term plan for the entirety of the saga going forward, from the dozens of novels and comics that they have in the pipeline to Rebels.
Marvel Studios has shown that multiple franchises can work together to tell one story, and they've even played with a bit of transmedia by having Agents of SHIELD peripherally involved. But Star Wars is about to blow that out of the water; there have been big meetings setting the future of the Star Wars universe, and these meetings are going to impact everything we see from Star Wars moving forward. Everything.


"We're going to redefine longform storytelling," a Lucasfilm employee boasted to me, and I believe it. For the first time in franchise history, the arc of the new trilogy is planned out in advance. They're taking this story someplace, not just picking up the loose ends and figuring out where to go next with each new film. Even with the Prequels, which had a predetermined ending, Lucas was kind of making it up as he went along.
 
That longform vision alone is exciting. But what's more, they're going to weave this story through cartoons and books and comics, making every piece of side story count. Star Wars has too long been a central series of movies surrounded by absolutely disposable books, comics and games. No more. You won't have to know that stuff to follow the main story, but if you do know that stuff you're going to be rewarded. As a nerd I like knowing that stuff, and I like knowing it counts.
While plenty would disagree with the statement that content from the old Expanded Universe was disposable, you'd be hard-pressed to find a fan that thought that everything was interconnected in a unified and cohesive shared universe. Rather, the EU was criticized as being several islands of stories that tonally clashed with one another, such as how the lighthearted and downright bizarre tales featured in the Marvel Comics run of the late 70s and mid-80s contrast so sharply with the gritty and quite frankly depressing tale told in Legacy Of The Force.  Provided that there weren't so many familiar elements tying the works together (such as lightsabers and a returning cast of characters), the idea that these stories are both set in the same fictional universe could come across as utterly absurd.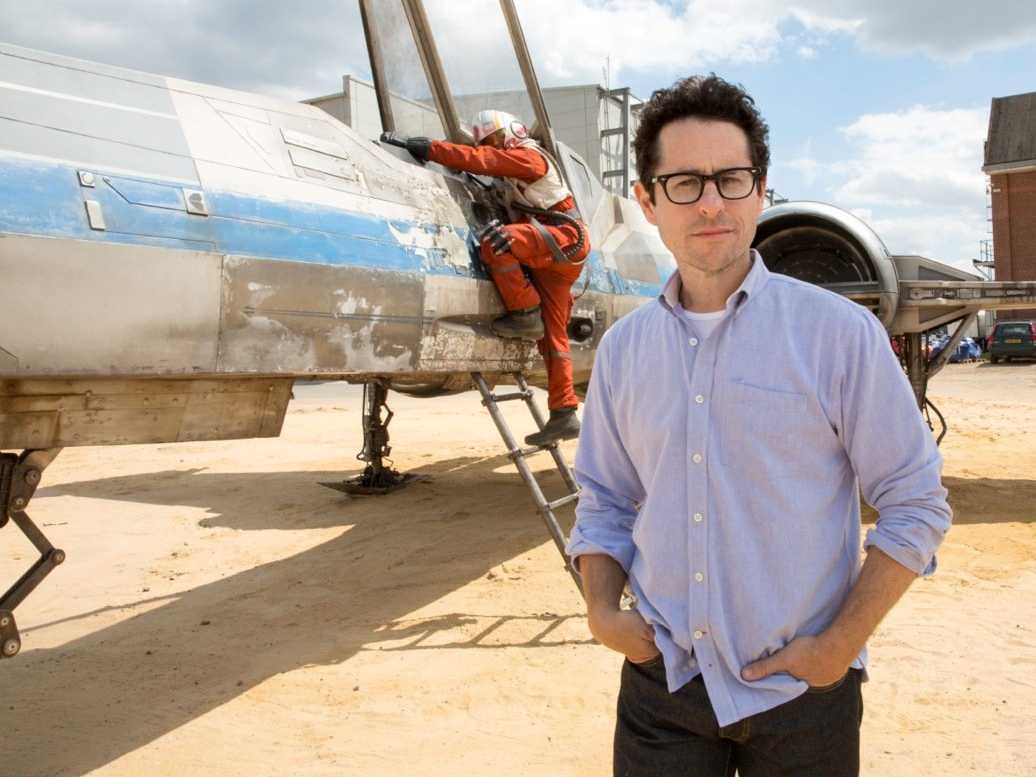 Gone are those days, says Disney – with everything planned out in advance, a more uniform and orderly franchise is ensured. The "big meetings" that Faraci alluded to are already taking place regularly – while we have no way of knowing what exactly it was that they discussed, several major players (Kathleen Kennedy, J. J. Abrams, Rian Johnson, Gary Whitta, and others, possibly even Gareth Edwards) united at London for a lengthy discussion on what's going to be done over the course of the next few years. Even with that information being withheld from the public potentially for years, Disney has a plan of action for their 4.06 billion dollar franchise – while the MCU has been limited to telling its story through movies, limited comic book series, and several TV and Netflix shows, the new Star Wars universe has so much more ground that it can cover with two major series of movies ("Episodes" and "Spin-Offs"), a variety of comic book series (some limited, many ongoing), multiple TV programs (The Clone Wars, Rebels, and likely others to come down the road), several novels covering a variety of characters and settings, video games that actually advance the storyline instead of serving as simple movie tie-ins, role-playing games for players that are really invested in the universe, and much more.
Disney's ambition for the Star Wars franchise is as extensive, if not more so, than the entirety of the boundaries of the original Expanded Universe. With the right planning and minds (both of which have been present in these huge meetings we hear whispers of), the combined "Canon" Star Wars could not only outshine the original Expanded Universe in terms of overall quality, but it could even blow it out of the water in terms of scope and spectacle.
Grant has been a fan of Star Wars for as long as he can remember, having seen every movie on the big screen. When he's not hard at work with his college studies, he keeps himself busy by reporting on all kinds of Star Wars news for SWNN and general movie news on the sister site, Movie News Net. He served as a frequent commentator on SWNN's The Resistance Broadcast.