UPDATE! Latest Mark Hamill and Harrison Ford Public Appearances and More.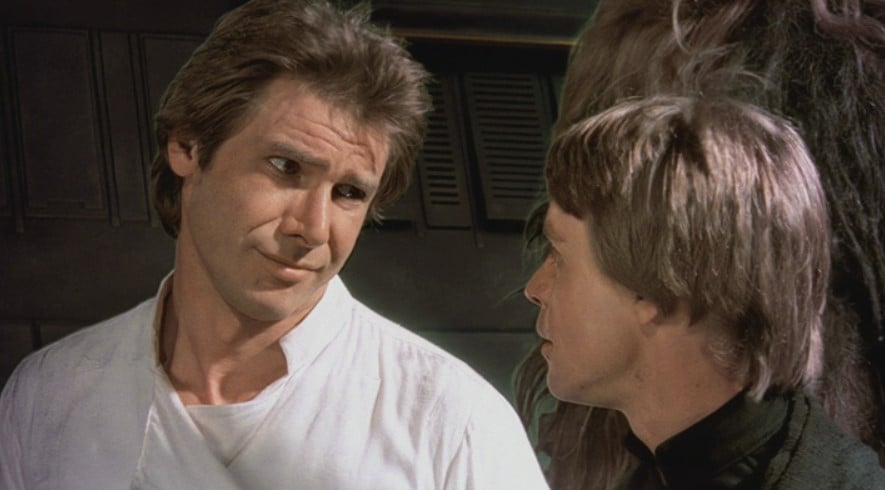 Two days ago Harrison Ford attended the Expendables 3 premiere at Los Angeles. As always he looked great without any signs of the leg injury. Also 5 days ago Mark Hamill's son Nathan posted a cool picture of his father in front of Pinewood Studios…
First the video with Harrison Ford. Did this guy really break his leg 2 months ago? 🙂
Next Mark's son Nathan Hamill shared some curious photos in his Lava Bear Travels series from Pinewood and Skellig Michael:
You can check out the other Skellig Michael photos Nathan shared here. Was he really only visiting?
UPDATE!
Well, it looks Mark answered the above question:
This is as close as Lava Bear got to the action (since he was barred from the set). Photo by:… http://t.co/FpoIkPrKaZ

— Mark Hamill (@HamillHimself) August 13, 2014
And Pip Andersen is back in London too. 
Back in London again. Filming meetings filming. #lovebeingbusy 🙂 — Pip Andersen (@piptrix) August 13, 2014
John Boyega was in Chicago 2 days ago. Now he is also in London. The whole gang is getting back together.  🙂
Oh London how I love you!

— John Boyega (@JBoyega) August 13, 2014