UPDATE! Video of Harrison Ford Walking Without Cast and Crutch!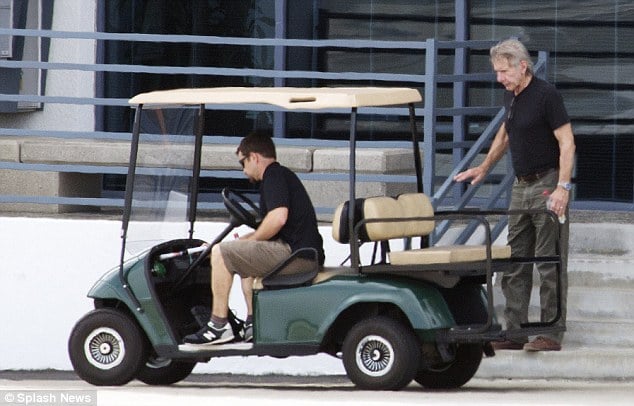 Harrison Ford was spotted walking in Santa Monica Monday without a cast or the hands-free crutch that he was using since breaking his leg on the set of Star Wars: Episode VII last month. The odds for such speedy recovery are really low, but you know – never tell me the odds…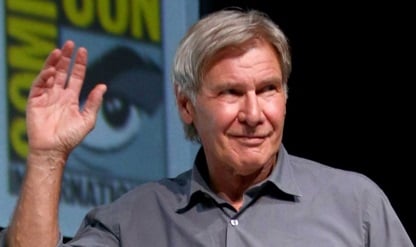 From nydailynews:
The actor, who is reprising his Han Solo role from the original trilogy, may be nearing a return to work on director J.J. Abrams' eagerly awaited 'Star Wars' film.
Ford is free of his plaster cast for his broken leg as he walked towards his helicopter in Santa Monica.' Ford had been forced to use a hands-free crutch after crushing his leg in an on-set accident during filming. 

As Ford, a licensed pilot, boarded his personal helicopter, he could be seen with a bandage wrapped around his ankle — the only clue to the ordeal he suffered less than six weeks ago.

Director J.J. Abrams had rearranged the production schedule to account for the absence of his star, who was injured at Britain's Pinewood Studios on June 12 when a hydraulic door reportedly fell on him from Han Solo's iconic spaceship, the Millennium Falcon.
Depending on which leg bones are broken recovery can take from 8 weeks to 6 months. The two bones on the bottom are smaller and if not displaced recovery could be very quick: 6-8 weeks (probably that's Ford's case). Also the recovery depends on a lot of factors like age and general health, but we all know that nothing could keep down the good old scruffy-looking nerf-herder.
Thanks to @sicky_south for the heads up.
UPDATE!
New photo (top of the article) of Harrison Ford walking without the help of crutch. (via buzzle.com)
Also here's a new video (via TMZ) of Ford walking out of Starbucks in Santa Monica. You can actually barely see the slight limp. And he has removed the bandages that are visible from the above photo. That's really amazing and Ford said that he is going back to work pretty soon! You can see the video by clicking HERE