SPECULATION: Is Lupita Nyong'o Playing Asajj Ventress In Star Wars: Episode 7?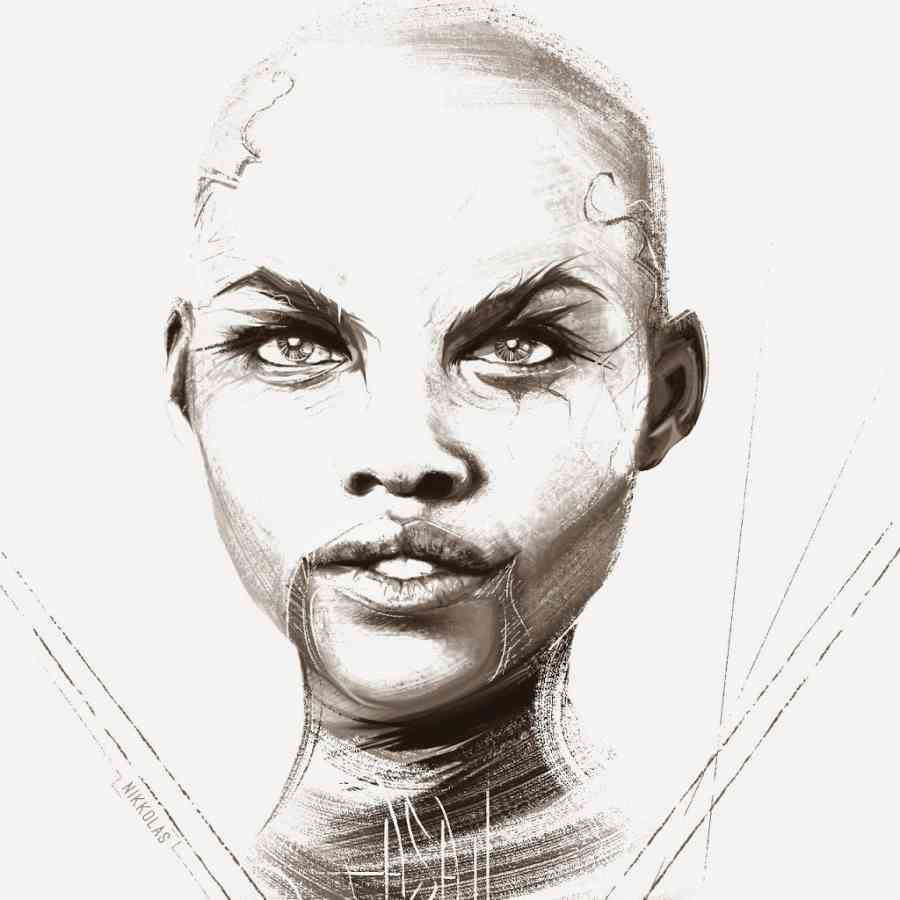 News has broken that Oscar Winner Lupita Nyong'o of 12 Years a Slave has been added to the cast of Star Wars Episode VII, rumored to be playing a character named "Asajj Ventress." Great! Great! And Great! But who the Heck is Asajj Ventress?! After the jump we'll find out.


We've been sitting on this article for a couple weeks now and Monday Kathleen Kennedy officially announced that Lupita Nyong'o is part of the cast for Star Wars: Episode VII:
"I could not be more excited about Lupita and Gwendoline joining the cast of Episode VII," says Lucasfilm president Kathleen Kennedy. "It's thrilling to see this extraordinarily talented ensemble taking shape."
When Disney/LFL made the official cast announcement of April 29th many Bloggers and fans used it as ammunition for their "Star Wars equals anti-diversity" rants against the company. (It's funny that we haven't heard the same complaints against the Marvel Cinematic Universe, for instance, which has even less diversity.) We had already heard that Nyong'o was already signed. Also, JJ Abrams quickly came out and addressed this issue by stating in his May the 4th greeting that casting was "ongoing." Well, now that Lupita and Gwendoline have been announced, the female characters, for all of you keeping score, has been bumped-up to four. Yes, not a tremendous amount, but obviously more than in past Episodes and more than many other genre franchises — The Hobbit anyone? Also, with actresses of this caliber we know they are NOT filling minor roles. And as for that count, we have a sneaking suspicion it will be going up again as well so stay tuned for that.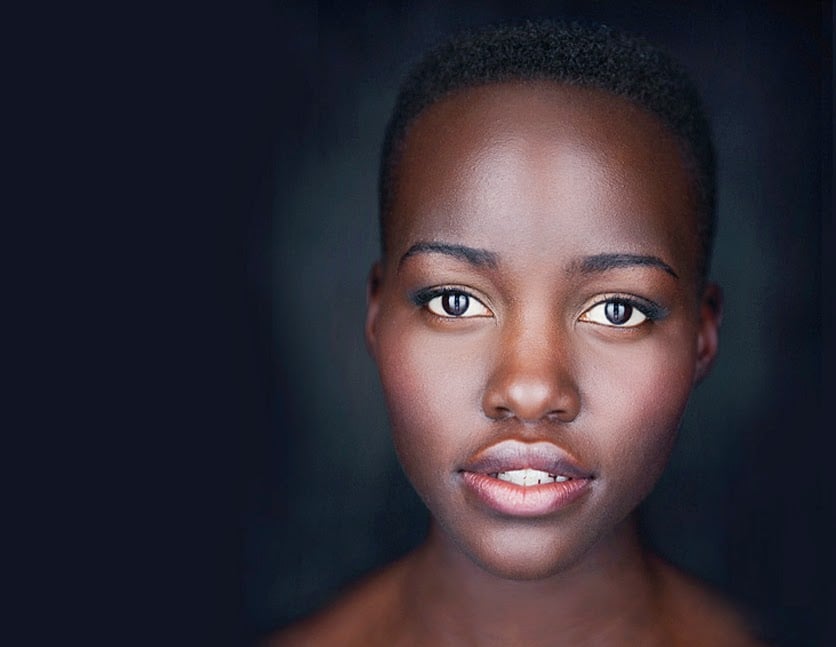 So now that the "lack of diversity" issue has been addressed, lets get down to brass tacks — Is Lupita playing Ventress??? Some may recall that we posted an article a while ago that Nyong'o was rumored to be playing Asajj Ventress:
Oscar Winner Lupita Nyong'o is also in the cast. She will be playing a character called 'Asajj Ventress'. Nyong'o was not officially announced in yesterdays report but was one of the first names to have signed up after Mark Hamill, Carrie Fisher and Harrison Ford.
Some websites, such as Vulture, speculate that Lupita is actually NOT playing Asajj Ventress but the long rumored "Obi-Wan Kenobi grandchild" that circulated back in January:
There was a hot rumor last month that Nyong'o was being courted to play Asajj Ventress, a Jedi-killing villainess canonically tied to the Clone Wars that bridge Episodes II and III of the Star Wars saga. I'm inclined to believe that Nyong'o has taken on a new role, though, since director J.J. Abrams has voiced a desire to disentangle Episode VII from the morass of Star Wars spin-offs that have come before him. Still, Nyong'o may yet have ties to an original character: In January, THR reported that Abrams was searching for "a twenty-something female actress who is either of mixed race or black" to play a descendant of Obi-Wan Kenobi. Could this be Nyong'o's role?
We have our doubts as to whether there really is an Obi-Wan descendant as I wrote about last month. Also, JJ and co were allegedly looking at Maise Richardson-Sellers who is twenty-something. Lupita is 31 and a bit too old for that part if it even exists. Then there's the slight problem that presumably the entire cast thus far, save Sydow and maybe Driver, are playing good guys. Who else is playing the heavy? It wouldn't hurt at all to have a female villain. And finally, add the fact that our tipster was dead-on about Nyong'o even being in Episode VII and I stand by the speculation that she is to be playing Ventress.

So who, then, is this Asajj Ventress?

Asajj Ventress has never appeared in any Star Wars live-action movie, so many fans may not know who she is. However, the character was born as part of the concept art by Dermot Power created for Episode II: Attack of the Clones.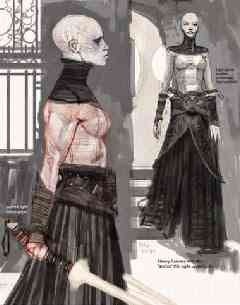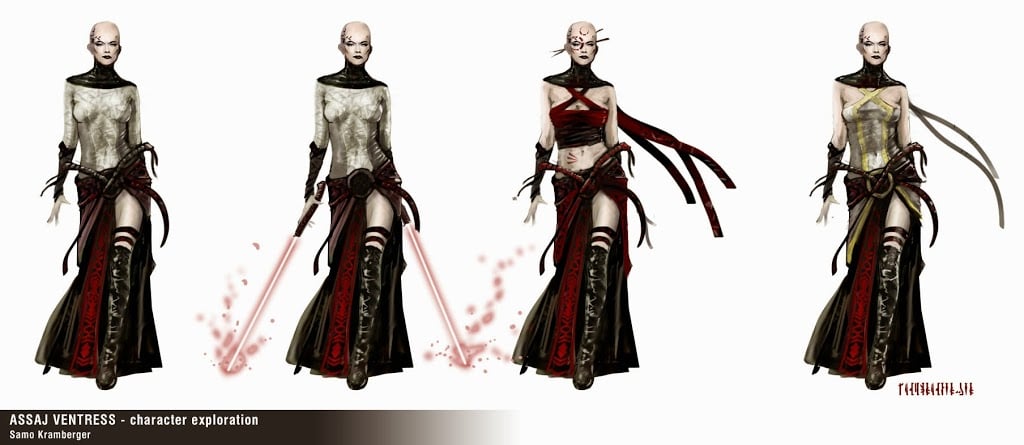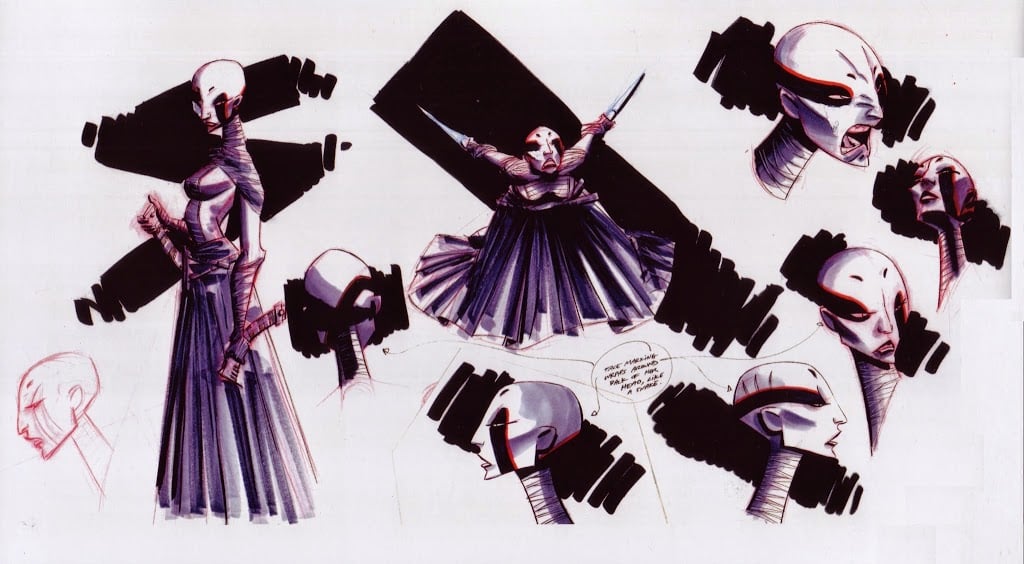 This artwork of a striking beauty twisted darkly was not a concept soon forgotten. Eventually Ventress made her Star Wars debut in Cartoon Network's Clone Wars micro series where she was introduced as Count Dooku's unofficial apprentice. As we all know the Sith don't even follow their own rules. The so-called "Rule of Two" is pretty much meaningless.

In the Micro Series, Ventress confronted Anakin Skywalker. During their duel she was thrown off the precipice of a pyramid and was thought to have died, although she falls into the jungle's darkness, leaving her fate very ambiguous. (Yet, it seems likely that the Micro Series may NOT be considered canon even though the second volume led directly into the opening crawl of Episode III.)

Fast forward to 2008 when The Clone Wars animated series arrived. It was kicked-off with a feature-length film released in theaters. The film featured Asajj Ventress, alive and well, and still an apprentice to Dooku. However, she had a few slight changes to her basic look as seen here: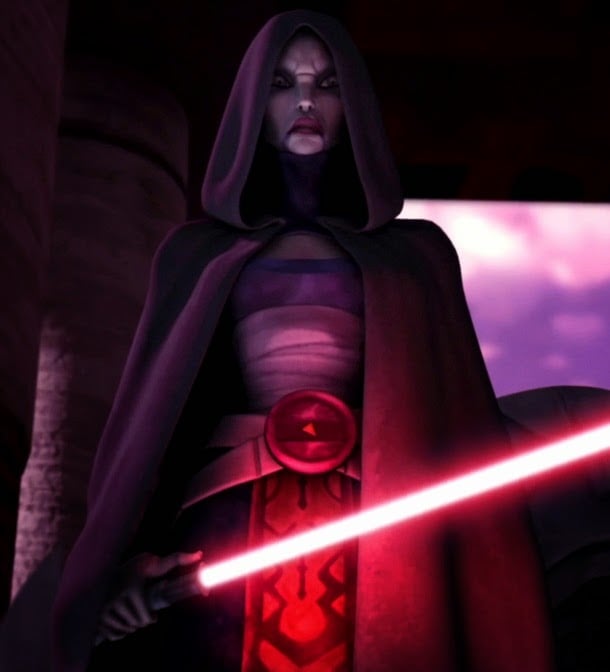 Disney has already stated that Star Wars canon includes the six existing movies, The Clone Wars, Rebels as well as the planned Sequel Trilogy and Spinoffs. Thus The Clone Wars animated series is where Ventress truly lives . . . for now.

Some fans have rightfully questioned how a young woman, Lupita is only 31, is supposed to span the Prequel Era, as well as the Original Trilogy era to emerge, still young, in the Sequel Trilogy. Fair enough. Outside of carbonite, this could be plausible since Asajj Ventress is a Night Sister who was imbued with magic by Mother Talzin. Also consider the fact that she is an alien from Dathomir, we don't know how her race ages, and it becomes easily conceivable that she could have lived long enough to become embroiled with the events leading into Episode VII. Magic is a game changer!
Mother Talzin inspects the newly minted Night Sister.
Asajj Ventress spent most of TCW as Dooku's apprentice. At a certain point, and with a slew of mounting failures under her belt, Darth Sidious ordered Count Dooku to execute her. Dooku failed in his task. Seeking a path to vengeance, Ventress returned to Dathomir where she officially became a Night Sister and was altered with Mother Talzin brand voodoo.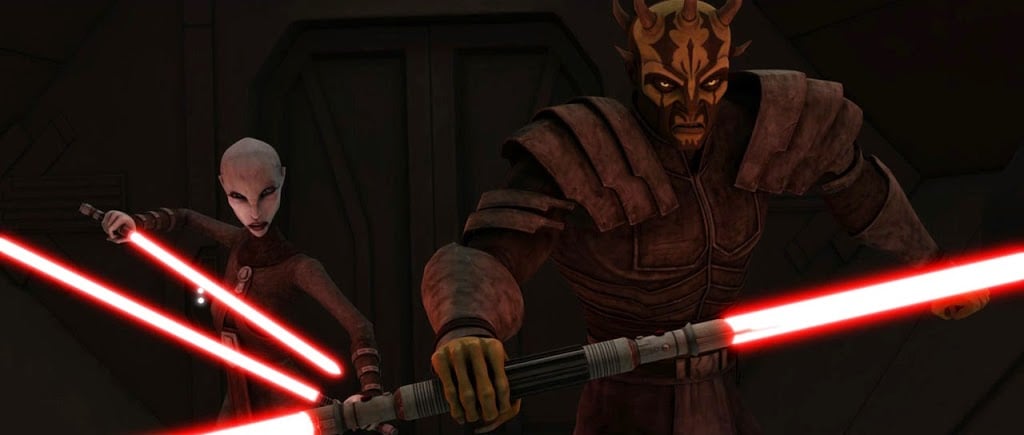 Ventress then became the one who hand selected and created, again with the help of Talzin magic, the Zabrak beast better known as "Savage Opress." She and her acolyte Opress mounted a campaign against Dooku. However, they were no match for him. Eventually, Ventress returned to her Night Sisters of Dathomir, which were soon wiped-out by a droid attack force.

This string of failure eventually led Ventress to rely solely upon herself as she became a bounty hunter. Ultimately, as of TCW Season 6, her fate is unknown. Ventress' backstory is actually pretty extensive, moreso than another cult favorite — Boba Fett. But what of her role in Episode VII, bounty hunter or Sith?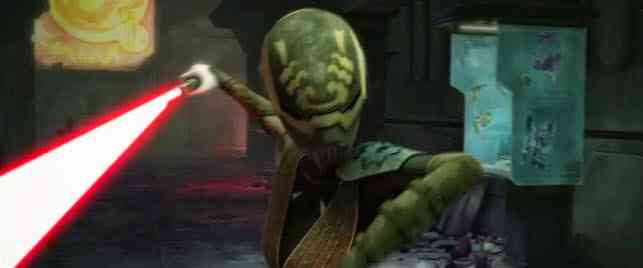 Bounty hunter
Surely, aside from the Rebel Alliance, there is no one more happy about the fall of the Sith than Asajj Ventress. Perhaps Ventress re-emerges to fill the void left by the Sith? Though never truly a Sith herself, it is conceivable that she could be the leader of a small cult of Dark Side practitioners, a new and improved version of the "Sith" built in her own image less the "Rule of Two?" OR perhaps she is the Sith Master to an apprentice who was betrayed by the Jedi, say, like Ahsoka Tano? After all the pair teamed-up temporarily while Tano was fighting to prove her innocence at the end of Season 5.

Then we have the famous, or infamous depending upon your point of view, rumor from Latino Review that Darth Sidious will re-appear in Episode VII as a Sith Spectre and had a secret apprentice:
[…] Palpatine had a new apprentice before he got killed.
Perhaps Asajj Ventress was this "new apprentice?" However that doesn't make much sense since it was Sidious who ordered Dooku to kill her in the first place.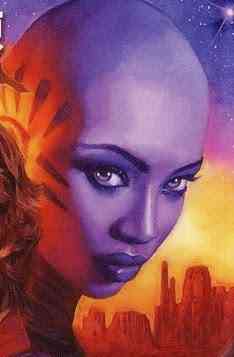 IF Asajj Ventress does appear in Episode VII, could Mother Talzin be far behind? Recently Rey Santos lost his job over the leak of this photo that appears to be a Night Sister of some sort. The Dathomir Night Sisters, practitioners of shadow magic, would give Disney a "magical enemy" archetype that has been a formula for them forever. As I said it would be a game changer and a wild card that could have untold ramifications.
Night Sister?
At any rate, Asajj Ventress has quickly, and deservedly, become a cult favorite among Star Wars fans because her epic story is one of equal parts tragedy and failure, but constant striving. I think Ventress is very relatable because she's strong and powerful but has often gotten the raw end of the deal.

Personally, I think Ventress is a badass, and a female one at that, which Star Wars sorely lacks — female villains. The beauteous Lupita Nyong'o could bring great, award-winning acting and presence to the Star Wars universe while also giving whole new meaning to the phrase, "Seduced by the Dark Side." Sure this is the very definition of "wild speculation" but there are two certainties: The first is that it seems highly unlikely that Ventress would re-emerge on the scene only to be a glorified bounty hunter, with her strong Force potential. And the second is that, where Asajj Ventress is concerned, the possibilities are endlessly exciting!