Samuel L. Jackson Talks Star Wars: Episode 7 and Harrison Ford's Injury.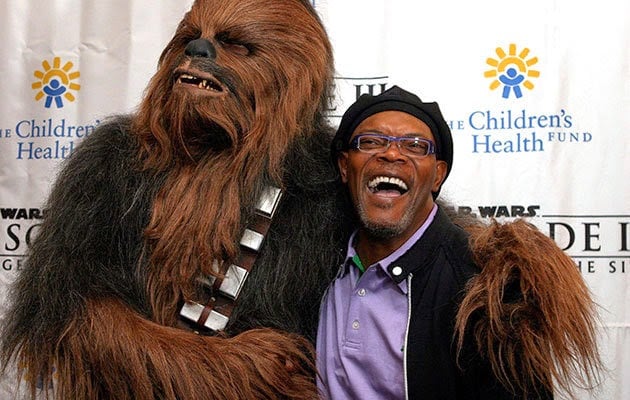 Samuel L Jackson has told the Mirror he's too busy to appear in the new Star Wars film and he still hasn't received a call. He also shared his thoughts on Harrison Ford's injury…


From Mirror:
Speaking on Lorraine this morning, the Mace Windu star said he had not been asked to appear in Star Wars: Episode VII, currently filming at Pinewood Studios.
"No, not really – I thought I did and it would've been interesting but if I don't get the call, I have so many things going on that I can do and hopefully that new era of Star Wars films will be as popular as the ones that we did and the ones that were done before."
The 65-year-old also speculated that "something went terribly awry" to cause Harrison Ford's recent on-set accident.
"I'm sure it wasn't because he wanted to or it was something he was doing," said Samuel.
"I'm sure something went terribly awry if that happened because most times insurance companies don't like us doing those things!"
Star Wars bosses fear Ford will miss up to eight weeks of filming for the new sci-fi movie – but he is on the mend.
Doctors have now confirmed the 71-year-old actor has a broken ankle but despite reports of a pelvic injury he has no other problems and is expected to leave hospital shortly.
Well no Samuel L Jackson for Episode VII so far but still good news that Ford indeed only injured his ankle.