UPDATE! Rumors: Who are the Star Wars: Episode 7 Villains and What They Want.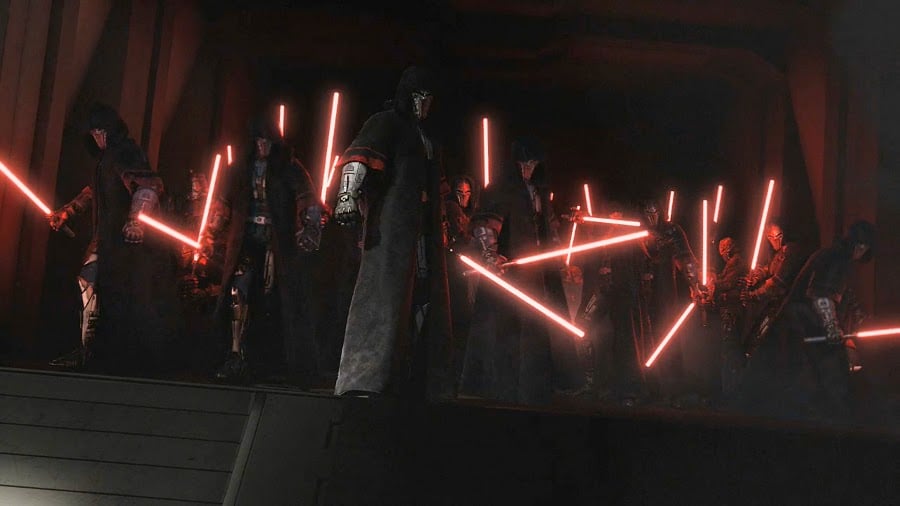 MakingStarWars made a pretty intriguing collection of rumors they've been hearing in the last few months. I warn you that if right there might be huge SPOILERS ahead so proceed at your own risk…


From MakingStarWars:


POTENTIAL SPOILERS!!!


I'm going to say it again for clarity: I have not had communication or spoken to anyone that has held a script in their hands or read it. This rumor is a rumor amongst the people around Pinewood, some on Star Wars VII and some in the vicinity. These people are informed but things are still a mystery to them too.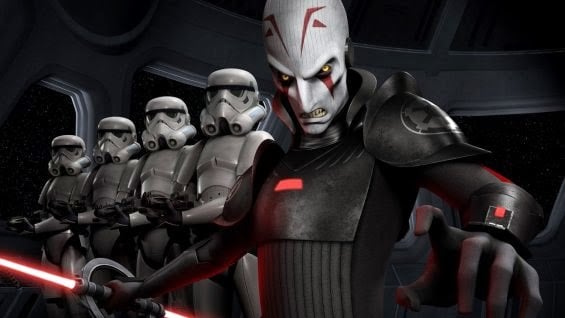 The bad guys in Star Wars: Episode VII are being called "Jedi Hunters" by people working on and around the film. These are scary individuals, dressed in black, some helmeted, that hunt Jedi for the Empire.

They all said the premise of the Inquisitor from Star Wars Rebels sounds identical to what is in the film itself.

It should be noted that none of the sources heard the term "Inquisitor." They just heard "Jedi Hunters" as they were referred to on and around the sets in various departments. These hunters use lightsabers. One said they had the impression the Jedi were fighting this group for a very long time.
A third source is adamant that David Oyelowo is voicing one of the three villains in the film. That lines up with what Jedi News heard a while back. Maybe it is old information, I have no idea.
Another source says Lupita Nyong'o, Adam Driver, and David Oyelowo are making up the cast of villains in the film and they're "Jedi Hunters." They also said Lupita might wear "yellow contact lenses" in the film as she was seen trying them out and walking around with them some time ago to try them out.
The villains are said to be characterized by black and chrome with troopers in similar black and chrome uniforms. They're very imperial, but very new.
Supposedly the "Jedi Hunters" or Inquisitors are the reason there is no New Republic after Return of the Jedi. That's right, they're saying there is no New Republic. Source #2 claims to have been on set for a sequence in which we learn the Jedi Hunters worship the Sith and want to resurrect them. Their mandate was to protect the Sith at all costs and insure their survival.

This source also believes Luke Skywalker has been fighting to stop this for the last thirty years of his life, but he is outnumbered, tired, and in need of help. The bad guys have a goal: The resurrection of the Sith and it "sounds like it happens in the next film" meaning Episode VIII and "I guess they kill him (said resurrected Sith) in IX."
UPDATE!
According to TheForce this report is 100% inaccurate. They don't quote any sources but I believe they're right. I was one of the first persons to say that these were probably the most plausible rumors we've heard so far but for a similar reasons as stated below I now know that they are indeed 100% inaccurate.
From

TheForce.net

:
The report on MakingStarWars.net about the villains of Episode VII is completely wrong. Nothing in the report is accurate.
I cannot explain how I know this, but I do. I wouldn't have put the big "reveal" from MSW's report in the first paragraph of this post if I thought that there was any chance that it was right.
Ordinarily, in a post like this, I would give an indication as to where I learned this non-public information. I cannot do that in this case. I know that this is an unusual way to debunk a report, and I understand that the lack of an explanation for my certainty may lead some readers to doubt what I am saying. That's fine. It's up to each reader to decide whether to trust any piece of reporting.
The only other thing I will say is this: The MSW story stresses that none of their sources have read the Episode VII script. This is crucial information when evaluating the veracity of any story about Episode VII's characters.
Once again, I know for sure that MSW's story characterizing the villains in Star Wars Episode VII is 100% inaccurate.
P.S. Actually I think the story is 90% inaccurate not 100%. Mainly because of the mentioned troopers and Lupita.