Domhnall Gleeson on his Beard and Star Wars Episode 7.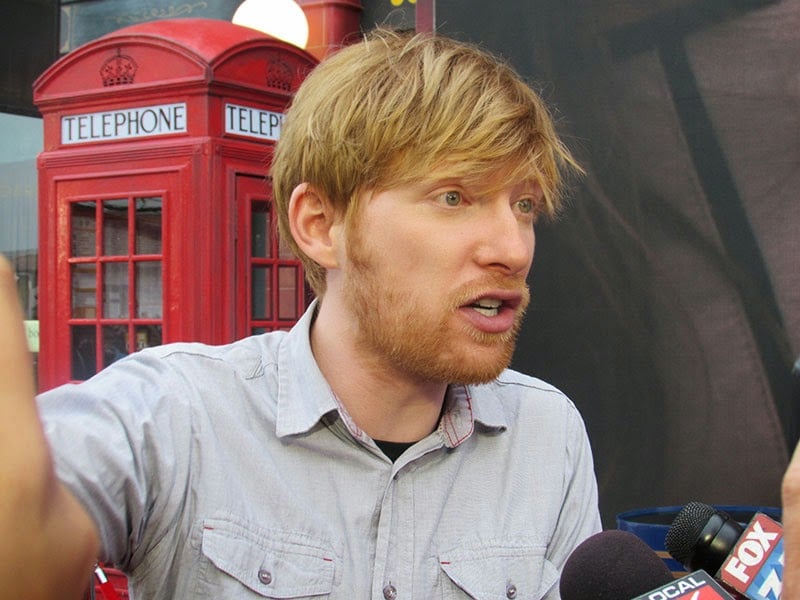 Domhnall Gleeson attended The Wizarding World of Harry Potter Diagon Alley Grand Opening at Universal on June 18, 2014 in Orlando, Florida. In an interview the star spoke about his beard, Episode VII and more…


From MTV:
Gleeson's self-imposed gag order is so intense, in fact, that when asked at a press conference about "Star Wars," the actor started laughing as soon as one member of the media got halfway through the word "star," merely shouting, "No! No! I can't."
"I'm a pessimist by nature, so it's always the worst things that come to mind first, whenever you make a decision, or have a decision to make," Gleeson said. "So of course, yeah, you worry the way it will disrupt the way you live your life."
"The truth of the matter is, I was in 'Harry Potter' and I can walk in the street and no one bothers me," Gleeson continued. "It's totally fine. The only reason I'm doing 'Star Wars' is because the script is great, because J.J. [Abrams] is great, and because the cast are great. And that's what you look for in any movie. So in a way, it's just another job."
"I could destroy my life if I gave away one of the secrets (about Episode VII), really quickly," Gleeson said. "I'm just always with a no-talk policy about it."
"I enjoy going to a film and being surprised, maintaining that is an important thing generally," Gleeson noted. "I'm going to keep my mouth shut until the movie is all the way out and on DVD. So I don't upset anyone."
"No," Gleeson said when asked if he was sporting a perhaps Jedi-inflected beard, "but I haven't been on set for a couple of weeks, so that doesn't give anything away."

And looking at his beard I can't help but think about this: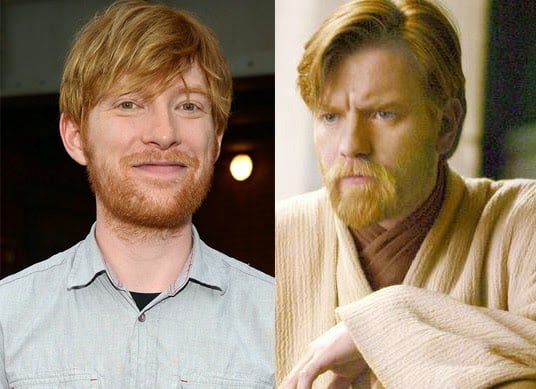 Well we've heard all kinds of rumors about Gleeson's character. From Luke's son to a character unrelated to anyone. But you have to agree that his latest appearance with that beard really suggests Obi Wan descendant. Of course it could be just a coincidence. One thing is sure Domnhall is a remarkable actor and we all should be happy that he was cast in Star Wars.