J.J. Abrams on Episode 7: Too Much Power for One Man.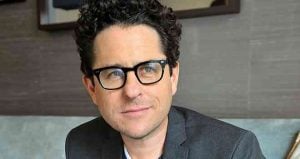 While discussing his new book "S" and his latest TV series "Almost Human" J.J. Abrams briefly talked about Star Wars: Episode 7 and revealed that "It's too much power for one man"…


Are you able to talk at all about the new "Star Wars" film?
ABRAMS: I mean, it's too early to say anything specific, but I will say that we're hard at work on it and it's – it could not be more of a thrill to be involved.
RATH: You know, I have to say, for a lot of science fiction geeks like myself – before anybody complains – that when you took over the "Star Wars" franchise, our heads almost exploded. It's almost like that was too much power for one man.
(LAUGHTER)
How do you feel about that?
ABRAMS: I agree. It's too much power for one man. The truth is that the "Star Wars" series is something that had such meaning for me as a kid. When they approached me about it, I was insanely flattered but felt like it was too much. Having done, frankly, you know, "Mission Impossible" and "Star Trek," I was already involved in a couple series that pre-existed me, and I wanted to get back to doing original stories.
It was such a once-in-a-lifetime chance to do something truly thrilling and wildly challenging. And I just felt like…

Right. How do you turn that down?
ABRAMS: Yeah.


Source: peconicpublicbroadcasting.org