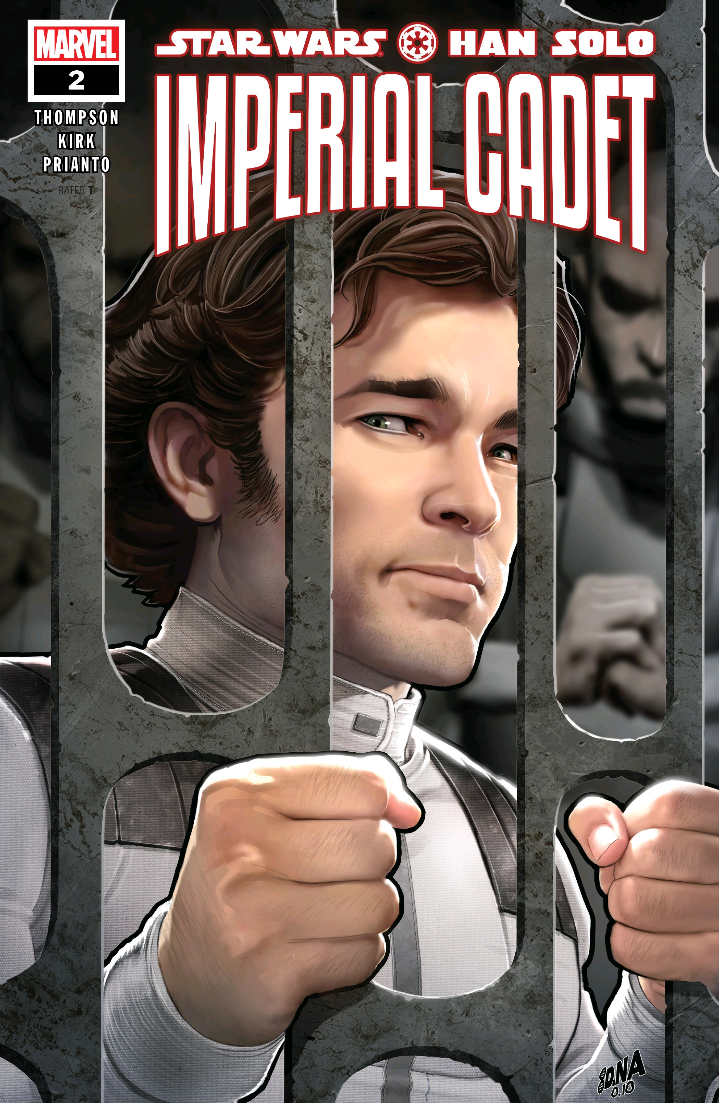 The story of Han Solo's stint in the Empire continues in Star Wars: Han Solo: Imperial Cadet #2. After Han enlists in the Empire to get away from Corellia and before he is demoted to the infantry where he would slog it out on muddy Mimban, this mini-series details Han's time at the Imperial Flight Academy on Carida. As we watch Han struggle to move up the ladder on the flight leaderboard with his arrogant and autonomous attitude, readers are also treated with glimpses of his past life on Corellia where he learned how to fly in his service to Lady Proxima and her White Worm gang.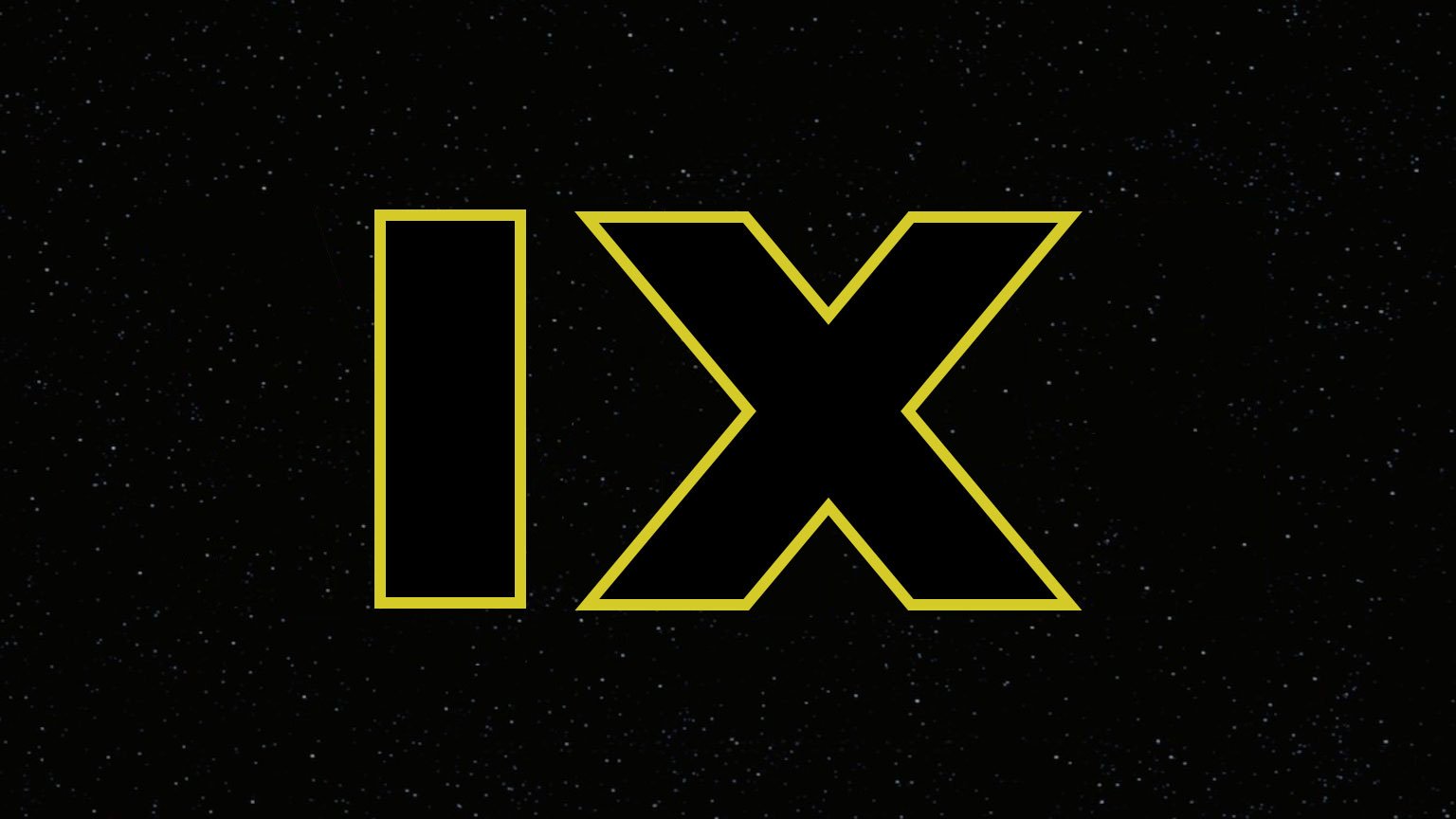 Star Wars Episode IX rumors continue their overall trend of coming in hot this month, and we're continuing to keep things up-to-date with the latest batch. Among other things, you can look forward to a type of planetary terrain that the sequel trilogy has not explored, a gigantic puppet for a new creature, and the influence of Jules Verne in alien architecture.
Luke Skywalker is on lockdown. The grizzled Jedi Master's portrayer, Mark Hamill, will be returning for the saga's final episode but instead of dodging First Order laser blasts – he'll be contending with J.J. Abrams' heightened script security.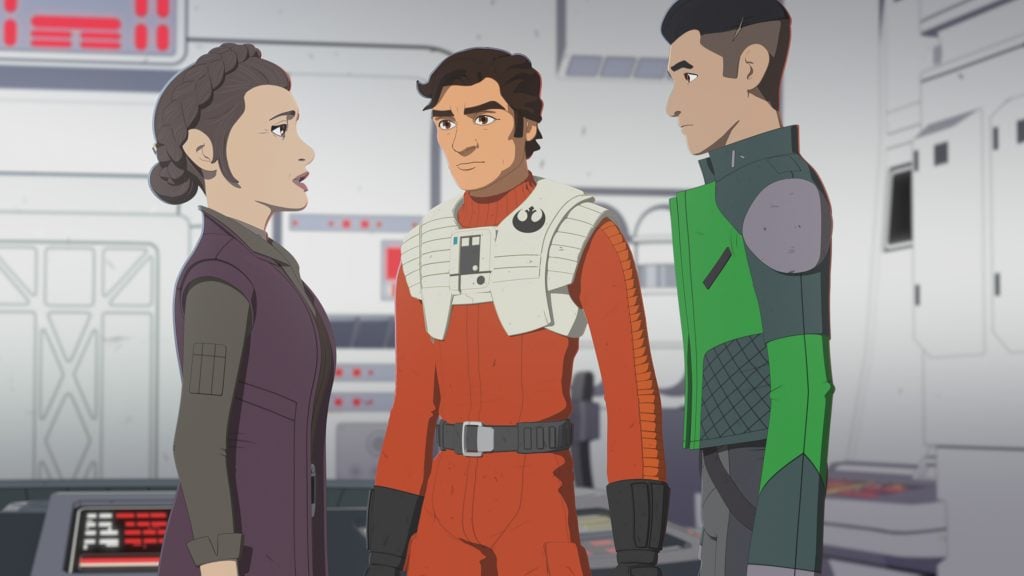 Star Wars is a mix of so many story-telling genres, one of which is "coming-of-age." We are 11 episodes into the first season of Star Wars Resistance. The series has been loaded with slapstick, goofiness, and leaving me wondering if it will merely be a fun romp that never delves too deep. I think that narrative is about to change once the second half of season one begins. Here is my review of the mid-season finale "Station Theta Black".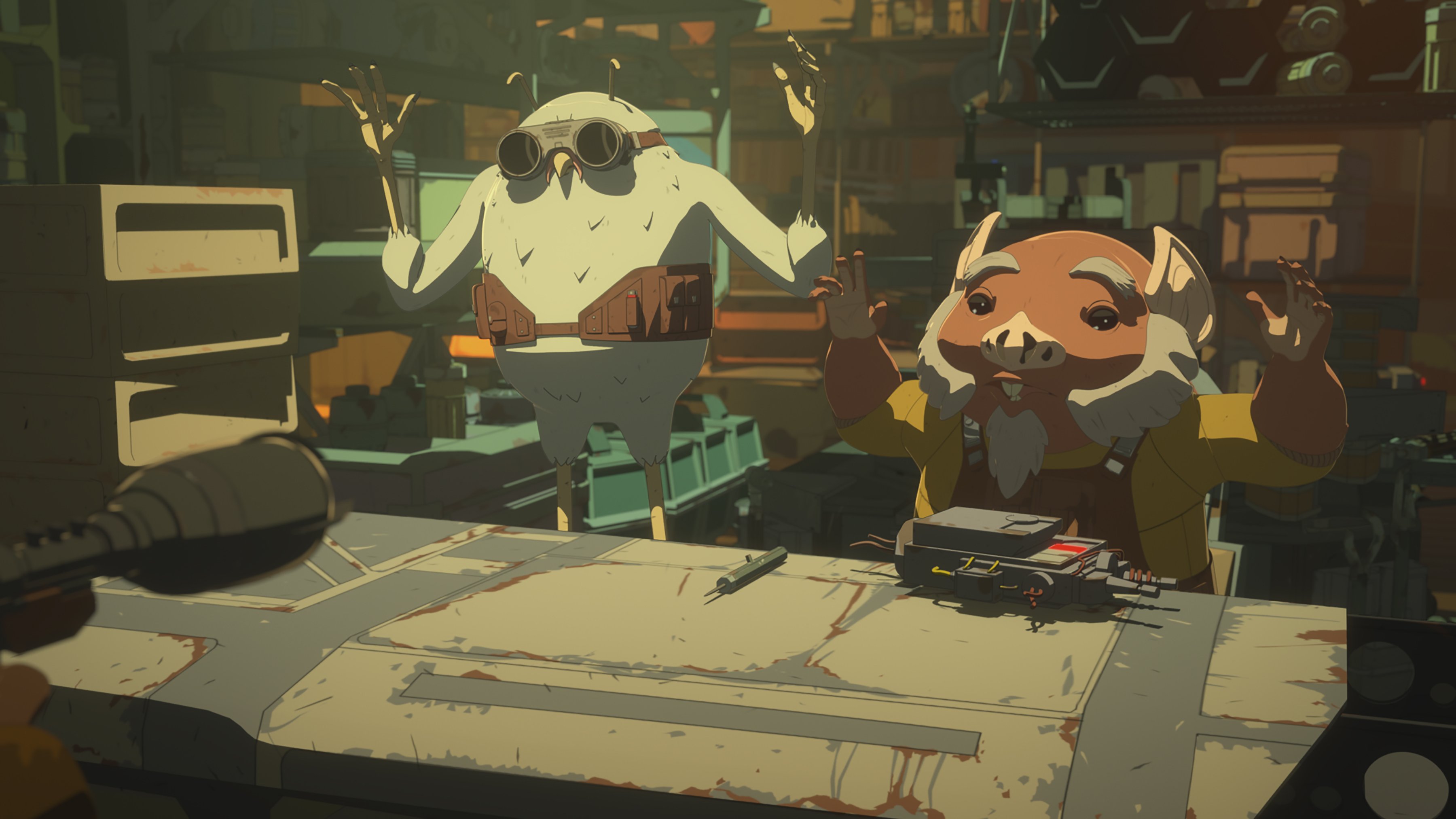 Full episodes of Star Wars Resistance are taking a month break after yesterday's mid-season finale "Station Theta Black", which marked the return of General Leia Organa as the First Order continues to grow as a considerable threat to the new Republic.  
But fear not Resistance fans, as a series of shorts will be making their way to the Disney Channel's YouTube channel to ease the wait for the show's return in January.
Watch or listen below! Star Wars: Episode IX rumors are exploding all over the place, Kevin Smith spent a week on set and was blown away by what he saw and was even brought to tears! We speculate on whose performance caused Silent Bob's tears.
We also talk about Nick Nolte joining The Mandalorian cast, and are we buying the rumor going around that we may see footage of Episode IX this month?!?!
As always we answer your questions in #AskTheResistance like – Will Mark Hamill have any involvement with Star Wars after Episode IX? Did your questions get picked for the show? Join us and find out!
Lucasfilm have released five new installments of the Star Wars: Galaxy of Adventures animated shorts.