'Star Wars: The Princess And The Scoundrel' Cover Revealed
The cover artwork has been revealed for Star Wars: The Princess and the Scoundrel, the upcoming novel set after the events of Return of the Jedi which, among other things, explores the wedding of Han Solo and Leia Organa.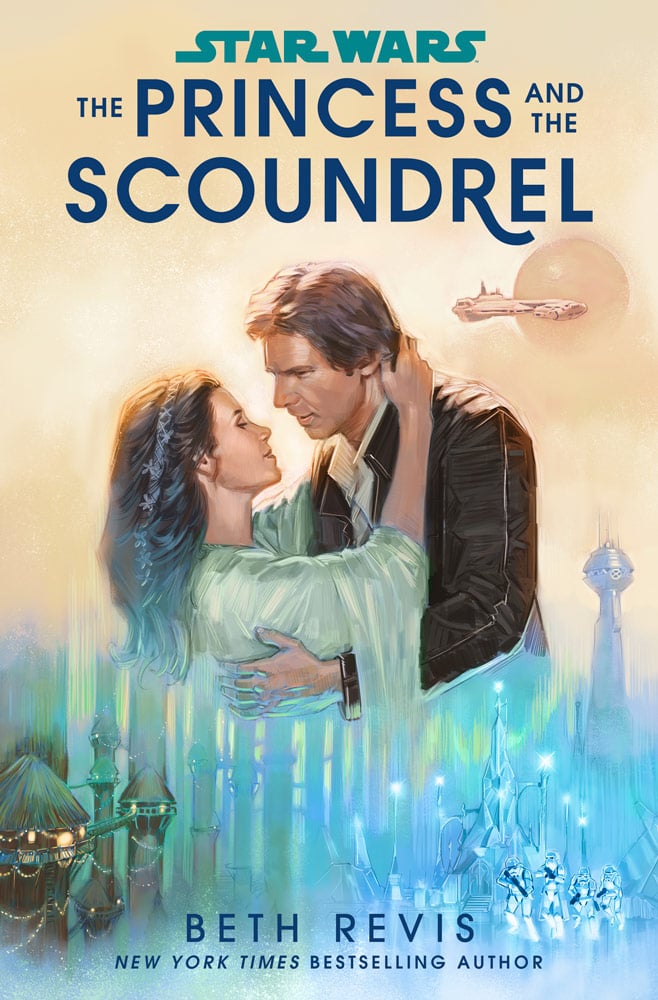 Fully painted by Oliver Cuthbertson, the cover depicts Leia and Han in each other's arms, with other elements occupying the corners of the cover. The Ewok village of Endor is the most recognizable along with the Halcyon Cruiser (the upcoming Star Wars-themed hotel soon to open in real life). There's also a collection of stormtroopers and snow troopers in the bottom right in an unrecognizable environment, though the architecture of their surroundings suggests that they're on some kind of ice planet.
Cuthbertson shared his excitement at working on the cover with StarWars.com:
It has been absolutely lovely working with the team at Del Rey on this and quite literally a dream come true.

I wrote a list of 'things I want to do when I grow up' when I was about 11 and working on Star Wars book covers was right at the top!
StarWars.com also suggests that the bulk of Star Wars: The Princess and the Scoundrel actually takes place after Han and Leia's wedding. It is during their honeymoon aboard the Halcyon cruiser that they discover "their battle with the Empire is far from over."
The novel is written by author Beth Revis and will be available in hardcover, e-book, and audio formats starting August 16, 2022.
Josh is a huge Star Wars fan, who has spent far too much time wondering if any Star Wars character could defeat Thanos with all the Infinity Stones.