Ewan McGregor and Hayden Christensen Express Love for 'Revenge of the Sith' on 'Obi-Wan Kenobi' Press Tour
The Obi-Wan Kenobi press tour kicked off recently in Berlin, where the three leads of the series (Ewan McGregor, Hayden Christensen, and Moses Ingram), together with director Deborah Chow, participated in a media event. While we don't know much about what went down, a 2-minute video featuring Ewan McGregor talking about making the prequels has been posted on Twitter. He also couldn't resist sharing his love for those movies more than 15 years later, especially Revenge of the Sith.
McGregor was asked by someone, who we assume is in his 20s, about those movies, and he replied the following:
"Because I guess you were a kid when those films came out… So we made them for you and it was an odd experience to make those movies… You know, like Moses said, when you step into this world it's a big deal, it's scary. And those films were critically not liked very much. They weren't written very nicely about by the critics.

But what we didn't hear at the time was people your age, your generation. We meet those people now that really love our films, but it's taken us fifteen years for us to hear that. But it's so nice, it's really nice. It changed my outlook, my relationship with Star Wars it's different because of that, I think. "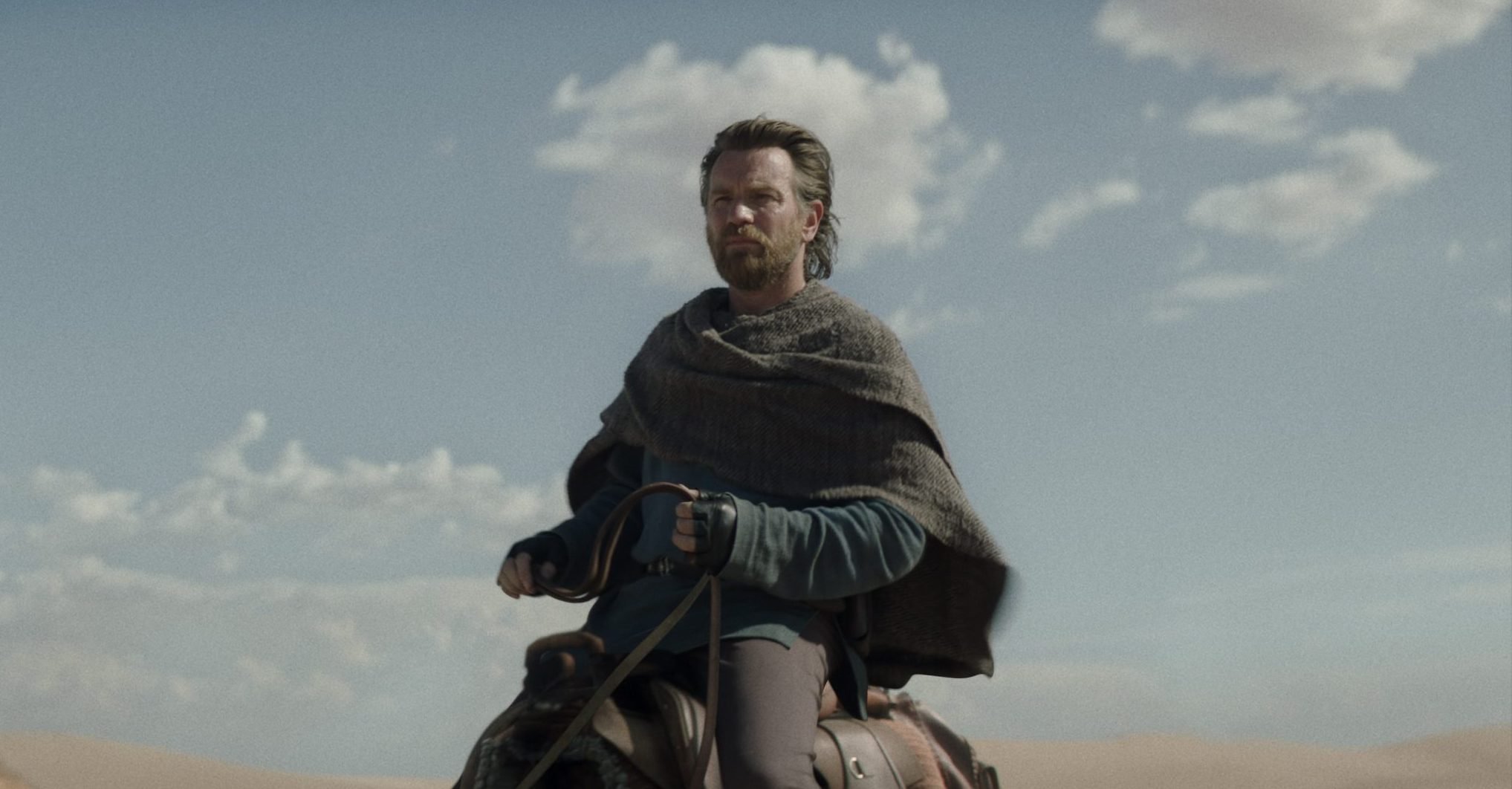 As he has said in many different interviews over the years, the movies were very hard to make for the actors because of the many technological advances George Lucas was trying to push with them. But McGregor revisited them before making Obi-Wan Kenobi, and he now has nothing but nice words about them:
"We put our heart and soul into them, and they were difficult to make, you know. The second one, the third one, there was so much green screen and blue screen, because George was pushing into this new realm that he had designed. He was responsible for ILM and he wanted to max out that technology, but that meant for us that we were very much on green screens and blue screens, and it was hard work.  And to do that, and be passionate about it, and for the films to be not well received, it was really tough.

So it's really lovely to have this relationship with them now… And to watch them again, you know, I hadn't seen them since they came out, and in preparation for this show to watch them again was pretty cool. I like them, you know, Episode III is a really good movie."
Hayden then followed with:
"It's a phenomenal film. Non-stop action."
Some of the attendees then said "I have the high ground" out loud, which prompted a comedic reaction from the three actors. McGregor then joked:
"If I had a dollar for every time someone has said 'I have the high ground' to me…"
Here is the video on Twitter:
Ewan: "I like them. Episode 3 was a really good movie."

Hayden: "It's a phenomenal film!" pic.twitter.com/9BR7iFiShu

— Noah (@keldorjedii) May 11, 2022
We have been reading interviews with these actors for a couple of months now, but finally seeing them interact in front of cameras is lovely and does nothing but increase our excitement for the show. It appears both McGregor and Christensen had the time of their lives this past year, as they've both said in multiple interviews, and Ingram probable feels the same about the unique experience.
More interviews and press events from Obi-Wan Kenobi are coming at us daily at this point, so we are pretty much at the point we have been looking forward to for years. The show is now only two weeks away, so stay tuned for more fun exchanges like these.
Obi-Wan Kenobi will stream its first two episodes exclusively on Disney Plus on May 27th.
Miguel Fernández is a Spanish student that has movies as his second passion in life. His favorite movie of all time is The Lord of the Rings, but he is also a huge Star Wars fan. However, fantasy movies are not his only cup of tea, as movies from Scorsese, Fincher, Kubrick or Hitchcock have been an obsession for him since he started to understand the language of filmmaking. He is that guy who will watch a black and white movie, just because it is in black and white.