Natalie Holt Officially Confirmed as the Composer for 'Obi-Wan Kenobi'
A few days after rumors started circulating online, Lucasfilm has officially confirmed that Natalie Holt (Loki) will be the main composer of the upcoming Obi-Wan Kenobi Disney Plus series. They've done so through an interview that Vanity Fair had with her, in which the composer discussed the secrecy of the project and what it meant for her to work with John Williams. Williams was revealed earlier this year to be composing the main theme of the series.
When the interview took place, Deborah Chow had just mailed her a greeting card to thank Holt for her hard work on the show and keeping the secret. The card was an image of Darth Vader surrounded by stormtroopers, and the caption read: "We do everything for him, but does he ever say thank you?"
Holt confirmed that we still haven't heard a single note that she composed, as the music in the trailer was mostly Duel of the Fates, which John Williams created for The Phantom Menace back in 1999. But she has big ideas for the music of Obi-Wan Kenobi, as she told Vanity Fair:
"Well, I think I've just always been a huge Star Wars fan. I watched the original trilogy with my dad when I was five years old. So the music from John Williams basically narrated my childhood: E.T., Raiders, Jurassic Park. So yeah, my starting point was just being a huge fan of the music for the show already. I'm a violinist and I come from an orchestral background, so I've been able to do something on an epic scale with these big forces."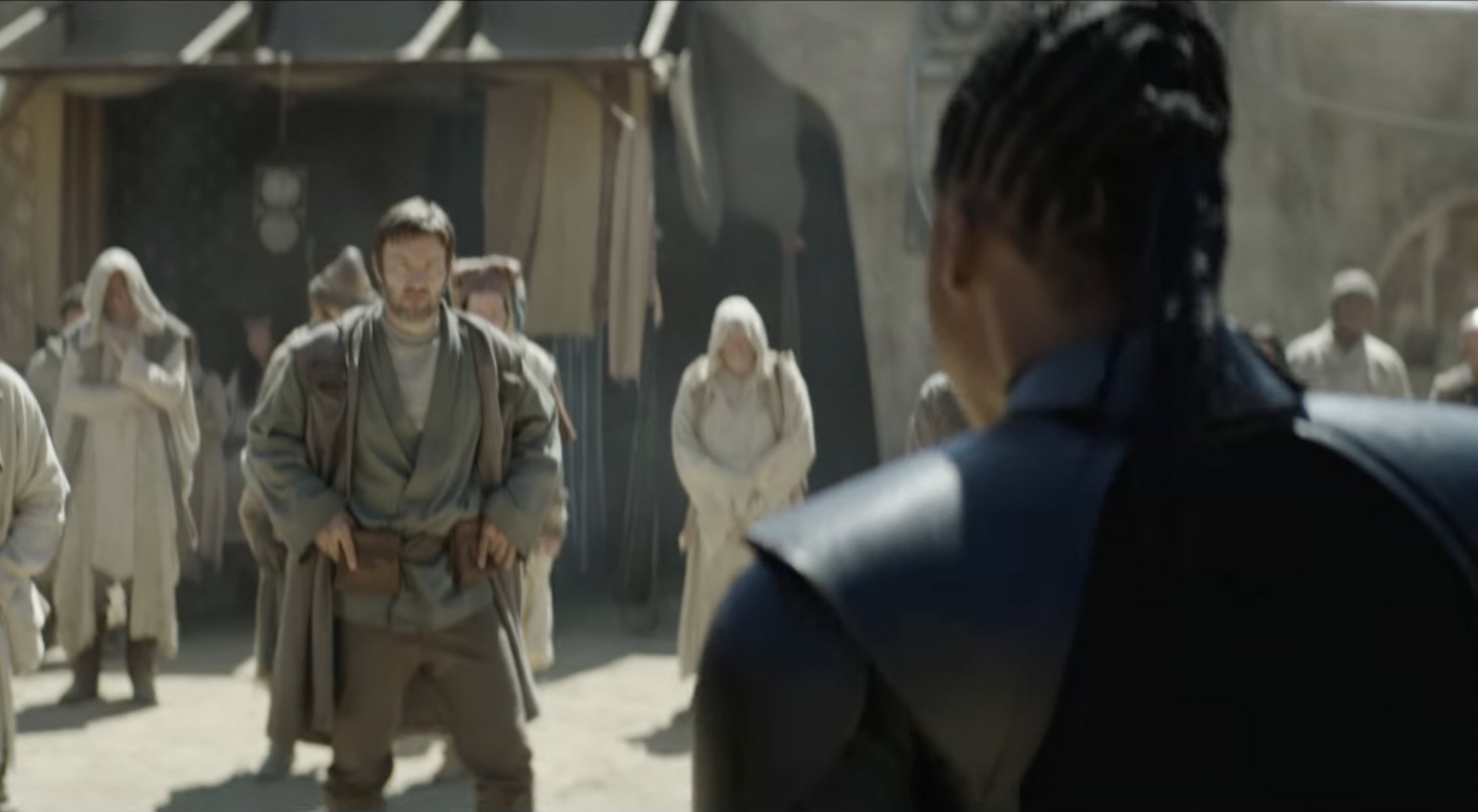 And as a violinist, Holt also revealed that, in addition to composing the score, she also played the violin in it. As we learned recently, Anthony Parnther was the conductor of the Obi-Wan Kenobi score. Holt said, when asked if she is performing too:
"I do! Actually, I am singing and I'm playing viola. And I'm playing some violin in there, too. So yeah, I am performing on the score."
Holt then explained that it was John Williams who approached Lucasfilm to write Obi-Wan's theme in the series, as he is the only legacy character he hasn't composed a theme for. In her words:
"Obi-Wan is a legacy character that John hadn't written a theme for because he died quite early on in A New Hope. It's the only legacy character that he hadn't done. So he spoke to [Lucasfilm president] Kathleen Kennedy and said, 'I just want to write Benny a theme.' So who can deny him that? And he did, he wrote the Obi theme, and it just embodies the spirit of the show entirely."
She then described Williams' new theme as "reflective" and "entirely appropriate". She said:
"It's reflective, and it's just entirely appropriate. And it distills what the show is about in just the perfect way that John Williams can. It's wistful, but there's an element of hope to it. It's doing something new and I think people are going to be really blown away by it."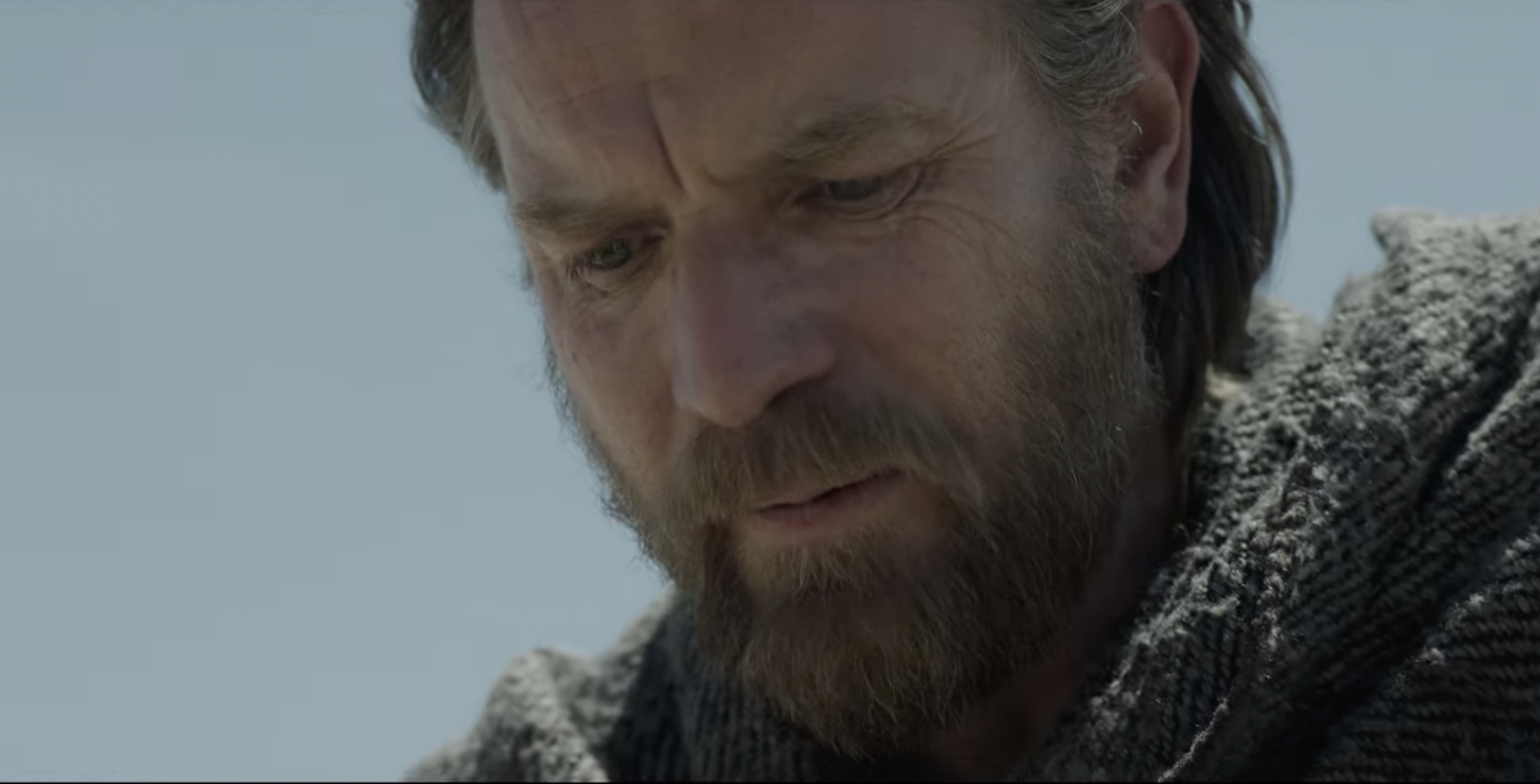 When asked how Williams' contribution fit into her overall idea for the music of Obi-Wan Kenobi, Holt said the following:
"For me, the tentpoles are set out by John Williams. There are elements to the show that are new and fresh, and I've been able to have my own interpretation with elements—that I can't reveal. So it's been glorious, working with my hero and also bringing my own voice to the show."
She also discussed the collaboration process with series director Deborah Chow. The two spent two days going through the footage right after Holt was signed on, discussing the different arcs of each character in the series and every major event:
"Deborah and I met when she flew to London, and we spent two days watching through the material. It wasn't fully cut together at that point. So we just spent that time together, and talked through the journeys of all the characters and what needed to happen. We kicked off with a two-day intensive immersion into it. Deborah's just done such a fantastic job. And obviously, Ewan's just delivering the performance of his career as well. I'm very excited for people to see it."
Holt then described in more detail the score, saying it has a more traditional approach to Star Wars music than The Mandalorian. But that didn't stop her from adding new elements too:
"I think it's an emotional score, and it does have its roots in the Star Wars tradition a little more than The Mandalorian does. We had a collection of 250 horns and flutes, and I used this hunting horn in the score. We're also blending the orchestra with some more modern synths sounds as well. It's definitely what we're used to and a few new elements."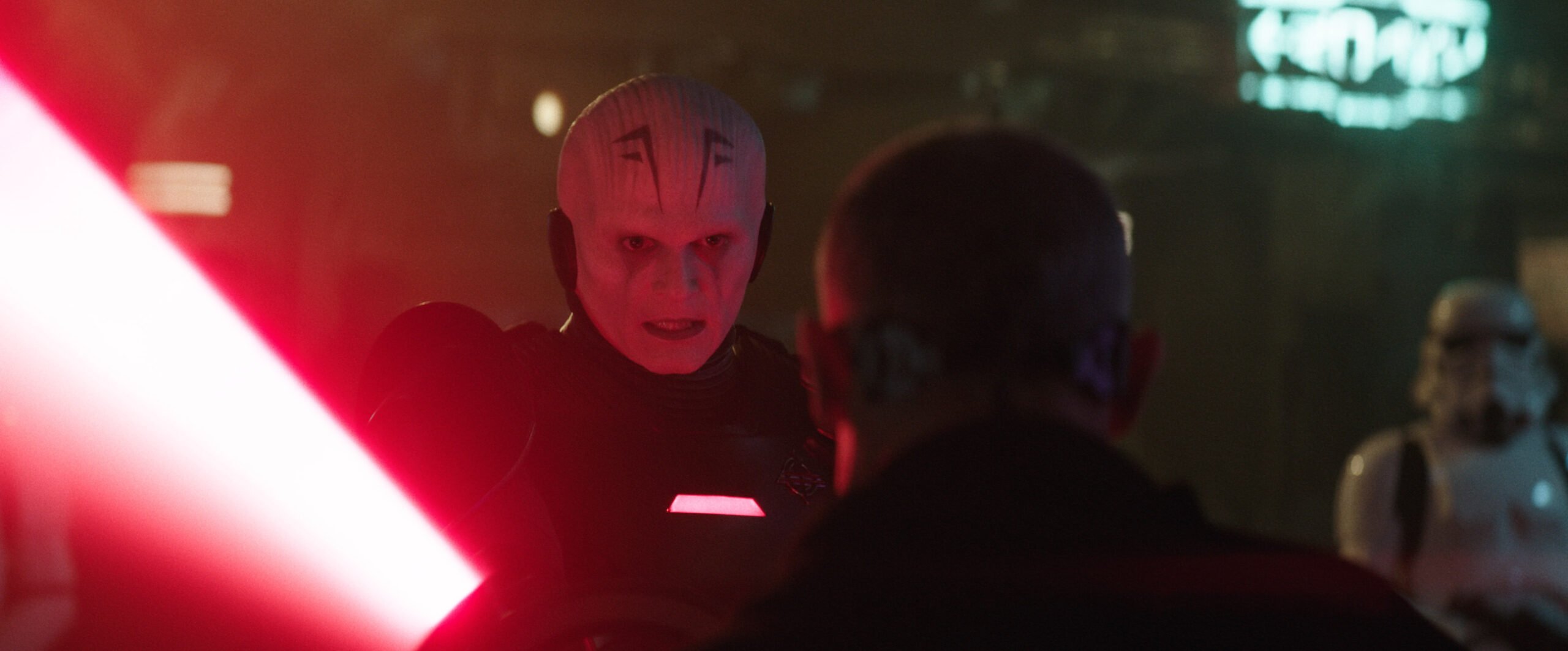 She was also asked whether she included real-world elements into the score, perhaps some cultural or musical influences. She said:
"It's always a thing with Star Wars—finding that Dixieland piece in the Cantina. It's taking things that we are familiar with on Earth and giving them a twist. So there's some of that with some instruments and some of themes that we hear in the series. There are some new worlds that we are introduced to. Coming up with the sound, each world has its own character."
Holt also revealed that she used some Eastern sounds as an influence, from Hong Kong for instance. This is not surprising, as the planet Daiyu, in which part of the show will take place, has been described as reminiscent of Hong Kong. She said:
"There are some Latin influences in one of the planets. There's some Thai, Hong Kong sounds that are more Eastern. Definitely you take flavors from around the world, and then try and turn them into something … otherworldly. You're on Star Wars, you're scoring a planet, it has to have scale."
When composing music for the Dark Side, Holt says that there is nothing like the hunting horn. She said the following when asked which instruments are the best to convey Dark Side themes:
"Well, there's the hunting horn; that sound that's just… [Shudders] You hear it and it just does something. It stirs your guts. It's so haunting. And I was working with Brian Kilgore, the percussionist, who's got these incredible, unusual instruments. It's that jarring, rhythmic texture that we've been playing around with."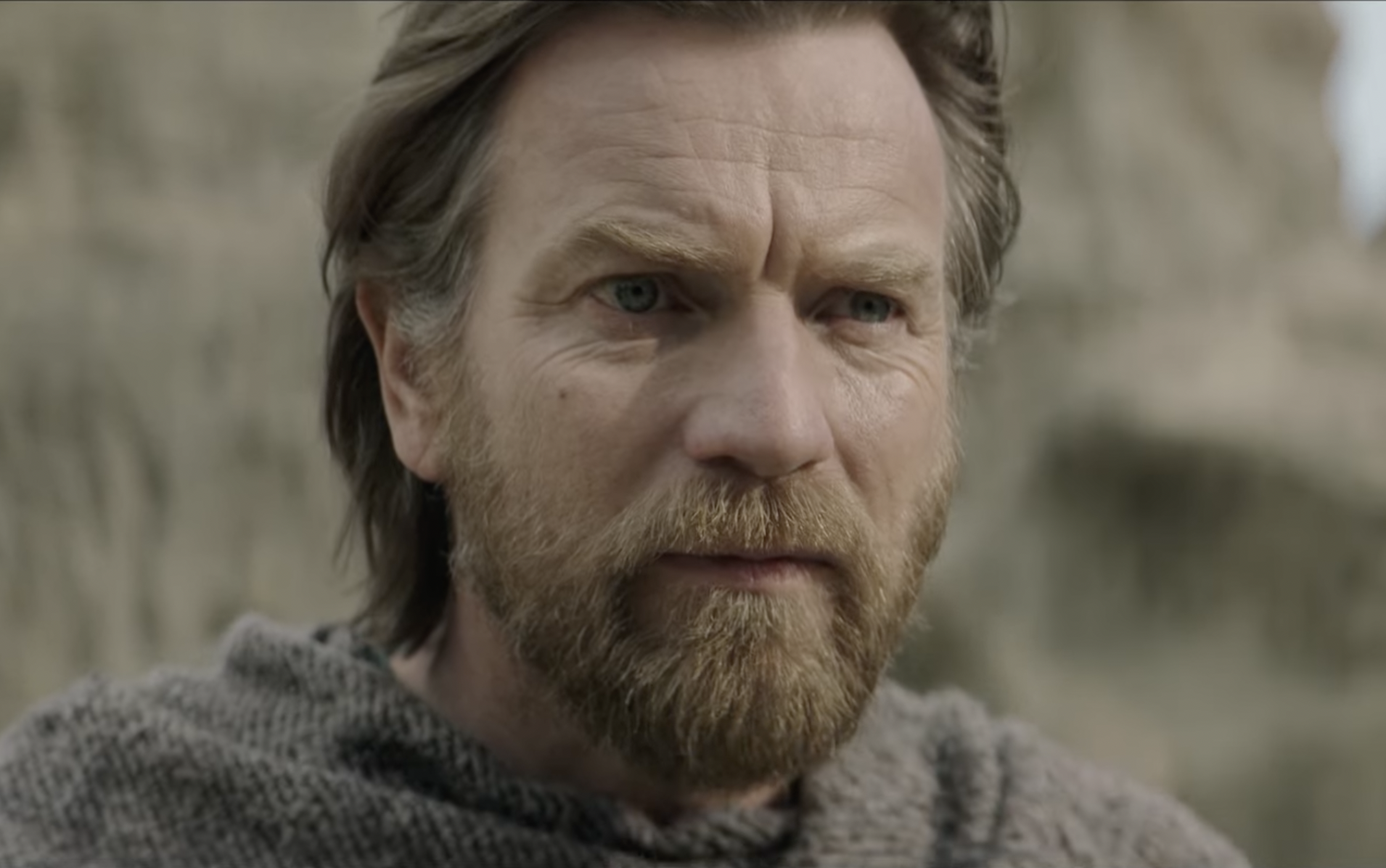 When asked about other contributors to the score of Obi-Wan Kenobi, she commented:
"Because I'm a violinist, I've always been a big fan of James Ehnes, who's a Canadian soloist. I've been wanting him to play on one of my scores for a long time. He happened to be in L.A. doing a concert on one of our scoring dates, and he came in and played a few violin solos. He was a big Star Wars fan growing up. Those emotional violin themes that I've written, you'll hear in episode one.

I was lucky enough to be working with Chris Fogel as well, who is Ludwig Göransson's engineer and engineered The Mandalorian. He engineered my music and recorded it with me here. I was mixing it at Ludwig's studio. I'm such a huge fan of Ludwig's as well, so it's been great to meet him as part of this journey."
Finally, Holt confirmed that the score is now done, which means that the show is pretty much locked at this point. She said:
"I got to the end of the last episode. I've only just finished, and I just feel like I found my voice. It's taken a while to get there, because you feel this paralysis at the beginning of like, "Oh my god—it's Star Wars!" I feel sad to be stopping, I want to carry on."
Obi-Wan Kenobi will start streaming its first two episodes on May 27, exclusively on Disney Plus. Stay tuned for more news very soon, as the marketing campaign is in full swing now.
Miguel Fernández is a Spanish student that has movies as his second passion in life. His favorite movie of all time is The Lord of the Rings, but he is also a huge Star Wars fan. However, fantasy movies are not his only cup of tea, as movies from Scorsese, Fincher, Kubrick or Hitchcock have been an obsession for him since he started to understand the language of filmmaking. He is that guy who will watch a black and white movie, just because it is in black and white.