'Star Wars Visions: The Duel' Nominated for Best Television and Media in the 2022 Annie Awards
Star Wars Visions took a number of fans by surprise this year when it debuted on Disney Plus. Now, recognition for that achievement is also coming in the form of an Annie nomination for "The Duel," which tells the tale of a Sith wanderer who battles a group of bandits led by another Sith. "The Duel" is being nominated in the Best Television and Media category for general audiences. The 49th Annual Annie Awards will take place on February 26, 2022.
Also being nominated in the category are episodes from the hit series Arcane, Bob's Burgers, Love Death + Robots, and Tuca & Bertie. Netflix leads the charge in nominations with 52, nine of which are for Arcane. Disney accumulated 29 nominations between film and television. Disney's Raya and the Last Dragon has the most individual nominations with 10.
The Annie Awards are considered to be one of the top award shows for animated productions. They don't have to go only to animated films and shows though. There is a live action category which The Mandalorian won at last year's Annie Awards for Best Character Animation. The final season of The Clone Wars got an Annie for Best Music, too.
Visions could garner another prominent award nomination at this year's Academy Awards, as "The Village Bride" was submitted for consideration, although those hopes appear to be dashed, since it didn't make the animated short film shortlist. If you haven't checked out any of Visions yet, it is currently streaming on Disney Plus.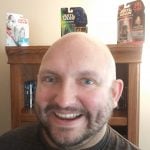 Nate uses his love for Star Wars and movies in general as a way to cope with the pain of being a Minnesota sports fan. When he's not at the theater, you can usually find Nate reading a comic, listening to an audiobook, or playing a Mario video game for the 1,000th time.