New Boba Fett Comic Teased By Marvel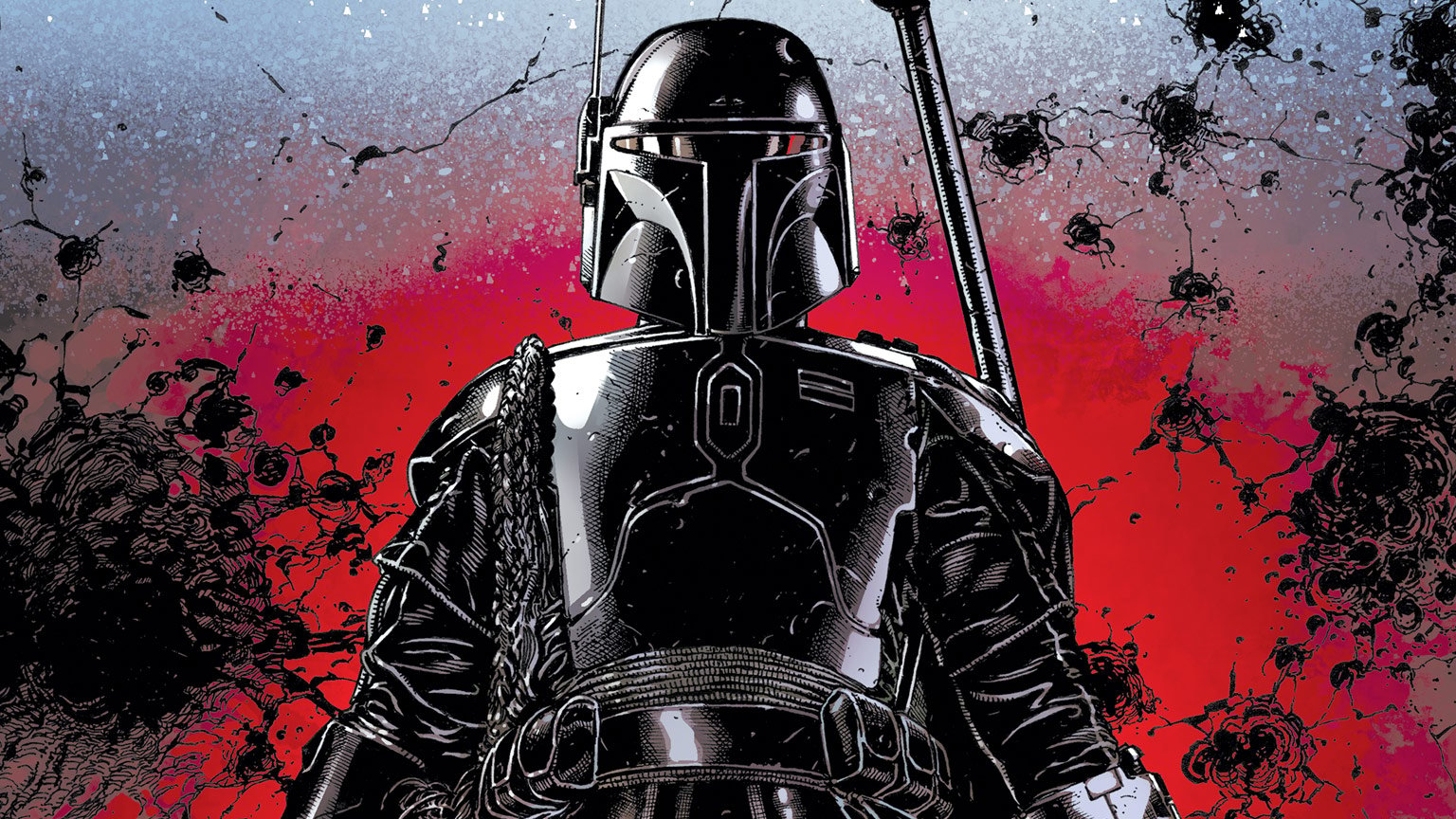 It seems Boba Fett is about to get his own comic run, after a striking image was teased from Marvel Comics.
A post on starwars.com showed the bounty hunter in all-black armor in front of a wall riddled with blast marks, wielding a blaster pistol in one hand and a huge spear in the other, with the caption "Boba Fett… Nowhere to hide."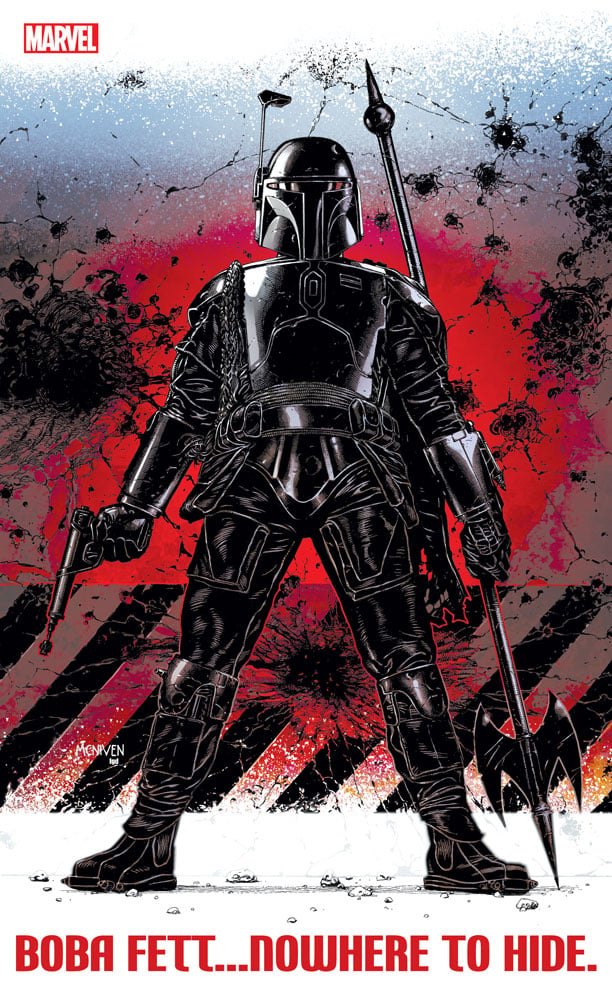 This could mean that Fett has nowhere to hide, or that his enemies can't hide from him. Either meaning sounds pretty badass, as a story about Boba Fett backed into a corner sounds pretty interesting. We know that he is already a stone cold badass when it comes to taking down his foes.
The post hints at more news arriving tomorrow, so any other details are scant for now. There's no word on where this could take place in the Star Wars timeline, whether it's set before, during or after the original trilogy. Setting it after the original trilogy could work if Lucasfilm and Marvel are hoping it will serve as a tie-in to The Book of Boba Fett series on Disney Plus, which premiers at the end of the year.
It's unclear if Boba Fett is actually wearing all-black armor, or if that is just a stylish filter meant to make the cover art stand out. We'll likely be given an explanation in the official announcement tomorrow.
Josh is a huge Star Wars fan, who has spent far too much time wondering if any Star Wars character could defeat Thanos with all the Infinity Stones.