'Star Wars: The High Republic' Kicks off With Live Event Featuring the Authors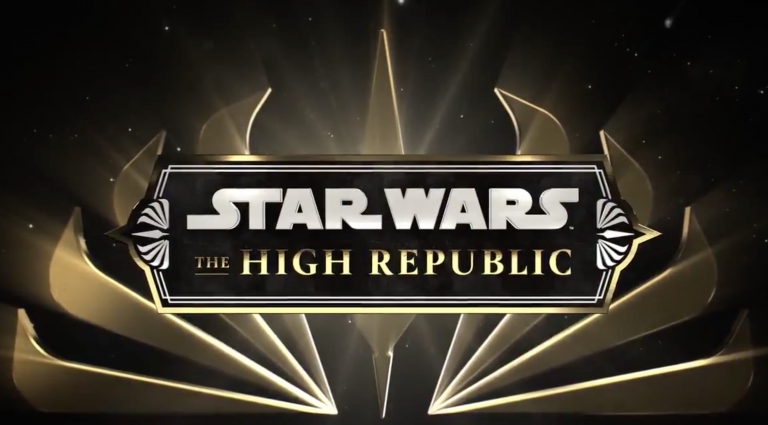 Lucasfilm held a streamed event earlier today to promote the launch of the long-awaited publishing effort The High Republic, which officially releases tomorrow, with the release of the first books and comics taking place in this all-new era of the Star Wars history. The timeframe will be 200 years before the events of The Phantom Menace. The first stories from it will be written by Charles Soule, who is writing Light of the Jedi, the first adult novel set in this period, and Justina Ireland, who penned A Test of Courage, a young-adult book also released tomorrow. Additionally, Cavan Scott will be writing the Marvel comic series Star Wars: The High Republic. You can already read our initial, non-spoiler thoughts on the first books here.
Before we get into the meat of all of it, I should say that I don't really understand why this was dubbed a live-event, since it was pre-recorded and there was no interaction with the audience whatsoever (for that very reason). Also, there was some very distracting background elimination going on, but that's just me being nitpicky.
The introduction of the event was done by Lucasfilm president Kathleen Kennedy, who spoke for around 20 seconds before a trailer was played. We should point out, before we move on, that Kennedy already announced a month ago that an original TV series set in the last years of the High Republic will be coming from Leslye Headland (Russian Doll), called The Acolyte. No direct mention of the series was made at the event, but I believe there was a small hint at it. More on that later.
Kristen Baver, host of This Week in Star Wars, moderated the stream. She was joined by Michael Siglain, director of Creative Franchise at Disney–Lucasfilm Press, and The High Republic authors Charles Soule, Justina Ireland, Cavan Scott, Claudia Gray, and Daniel José Older.
Siglain started the event by saying there were two group meetings with the publishing team and the authors over at Skywalker ranch, in which they basically geeked out about Star Wars and started pitching so many ideas for the new era. He described this new period as the Golden Age of the Jedi, and they set themselves out to bring to life the famous Obi-Wan quote "For over a thousand generations, the Jedi Knights were the guardians of peace and justice in the Old Republic."
Each author then gave their overall summary of the time these stories are set into. Cavan Scott said:
"There are Jedi temples on every major planet. They are with the people. They are part of life. That gives them a bit of responsibility to the people."
Charles Soule added:
"It's a big galaxy and there's plenty of people. There's a whole Republic. The High Republic is a galactic government that is run by a very enlightened chancellor named Chancellor Lina Soh. And she has generated sort of a motto for the galaxy that has been by and large bought into, which is, 'We are all the Republic,' which is a phrase that I think is meaningful because it means that despite all of our differences, despite — and in Star Wars, people are very, very different."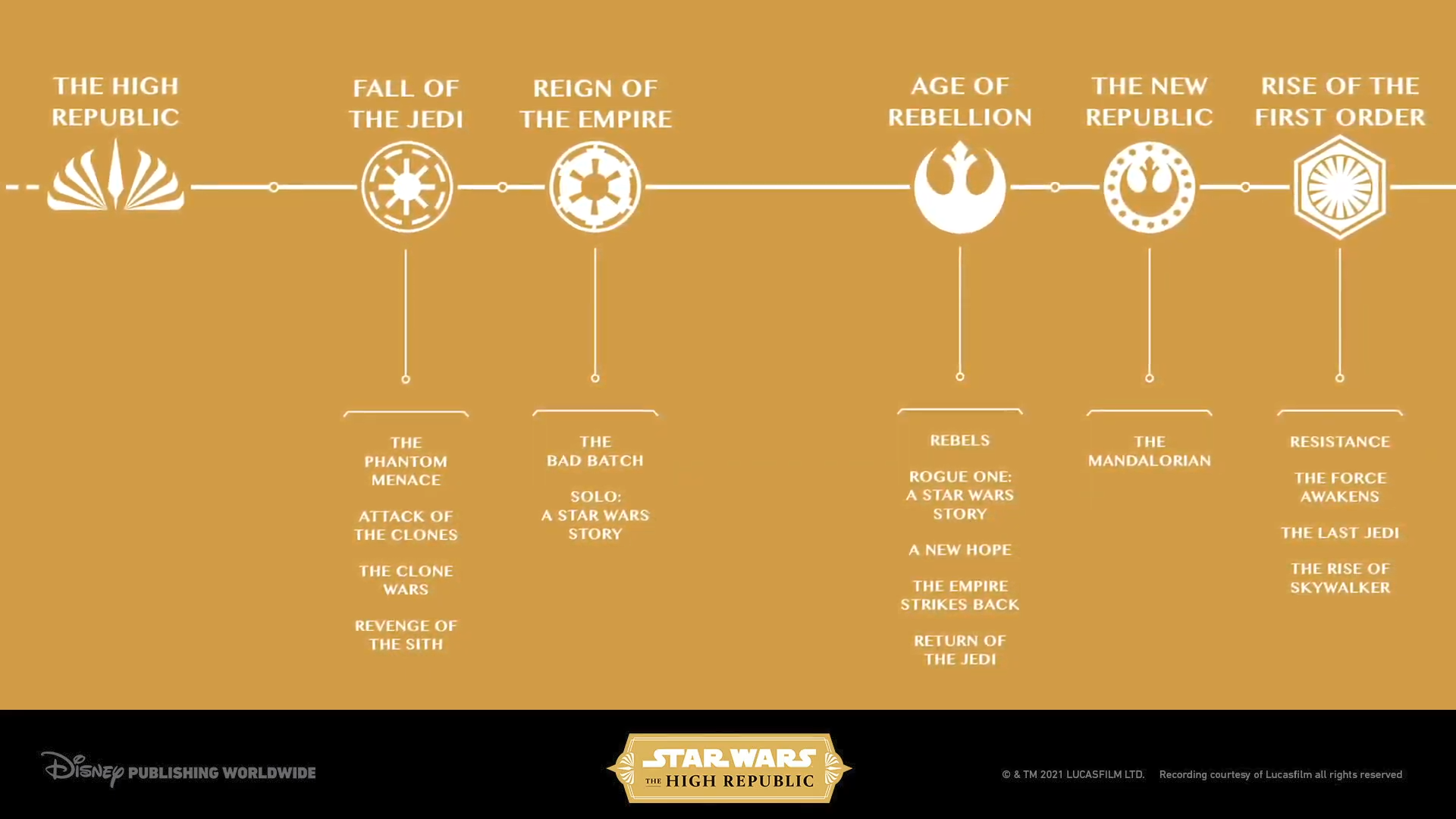 As we know, the events of The High Republic start out with what has been called The Great Disaster. Soule, who wrote the first novel Light of the Jedi, weighed in on this:
"It is great in terms of scope and scale. There is a problem with hyperspace and it begins to involve a very large swap of the Outer Rim. 'Light of the jedi' begins with that disaster and the response of the Republic and the Jedi to it allows us to meet a broad group of new characters who people will hopefully fall in love with. It takes up the first third of the book. But not just that book, because the rest of the books also cover it. There will be many cool events like that to come."
Justina Ireland added:
"'A Test of Courage' follows 16-year old jedi Vernestra Rwoh, in her first mission as a Jedi. She's been a Jedi Knight for a little bit, but she's still not fully embraced where she is in her life. She's sent in a diplomatic mission – the Republic is expanding, so there are many planets coming into the Republic all the time. She'll try to convince this frontier planet to join the republic because they have these resources that would be beneficial. They are all going to see the Starlight Beacon, and on their way to it, things go horribly wrong."
Cavan Scott said:
"'The High Republic' comic from Marvel carries on from the end of 'Light of the Jedi' and it follows Avar Kriss to a new post, as the marshall of Starlight Beacon. The Beacon is also a Jedi Temple, run by the Republic and the Jedi Order together. We follow the story of Keeve Trennis, who is a jedi that is being knighted on issue #1, and who finds herself in the center of the galaxy, on this massive station where there is so much going on, standing shoulder to shoulder with Jedi of all different responsibilities, of all different experiences."
He went on to describe some of the characters we'll be meeting in the comic series. After this, the next book to be released will be Claudia Gray's Into the Dark, which is due out February 2, 2021. The author said:
"The book follows some Jedi traveling to Starlight but the Great Disaster occurs and they are marooned on this ancient abandoned station that at first looks like a perfect harbour and that eventually turns out to have many secrets of its own.[…] As it turns out, some of the things they discover will have some repercussions for along time."
Apparently the Jedi travel in a private ship whose crew is run by a character described as Han Solo meets 1990s' Matthew McConaughey, called Leox Gyasi.
Daniel José Older will be writing the IDW all-ages comic, that will have Yoda front and center. About the only known-character from this era, the author said:
"Yoda has a crew, finally! Yoda's always been about the kids and bringing up the next generation of the Jedi. In this scenario he's not tethered to the temple and is not on Coruscant."
He also said that he created a Jedi called Buckets of Blood, who was inspired by his experiences as a paramedic:
"When I was a paramedic, there were these legends in the field about a guy called buckets of blood. When a job would come up he'd be on the radio like 'BUCKETS OF BLOOD IS ON THE WAY!'"
Apparently, he's a healer, "supposed to put the blood back in the body." He's not a fighter. Sounds very Jedi to me.
The conversation then shifted towards the villains of the story, a species called The Nihil. Justina Ireland said:
"No story is complete without a villain, and what is more awesome than pirates? And not nice pirates,  but rather space pirates. For me, one of the things that's always been great about the difference between heroes and villains is that limit – heroes have a line they will not cross, while villains don't care about that. And the Nihil are like that 'all bets are off' type of villains. They don't care about anything, they really have no limits. […] If you think they might do something bad, you have to make that even worse and that is the level at which the Nihil work."
Apparently, as revealed by Claudia Gray, the Nihil will not be the only villains showing up in The High Republic:
"My book ['Into the Dark'] has the Drengir show up. They are sentient mobile plants. If that doesn't sound scary at first blush, I have to tell you… I don't think it's been a month since a hurricane came to New Orleans and took out several of our banana trees. They had to be chopped down. They've already grown up more than a foot. And you start to realize… Oh wait, this makes these villains very hard to kill. […] They have an incredible capacity to heal and they do not share any common feeling or way of thinking with animals or people."
Cavan Scott added:
"We develop them more on the Marvel series. As Claudia said, they are unstoppable. One seed is all you need. You can't get rid of them, and they are intelligent as well. These aren't just mindless monsters. They have this weird telepathic communication system they use for the Dark Side of the Force… oh because they are also Dark Side of the Force. So even though you might think you are facing one of them, you are actually facing all of them.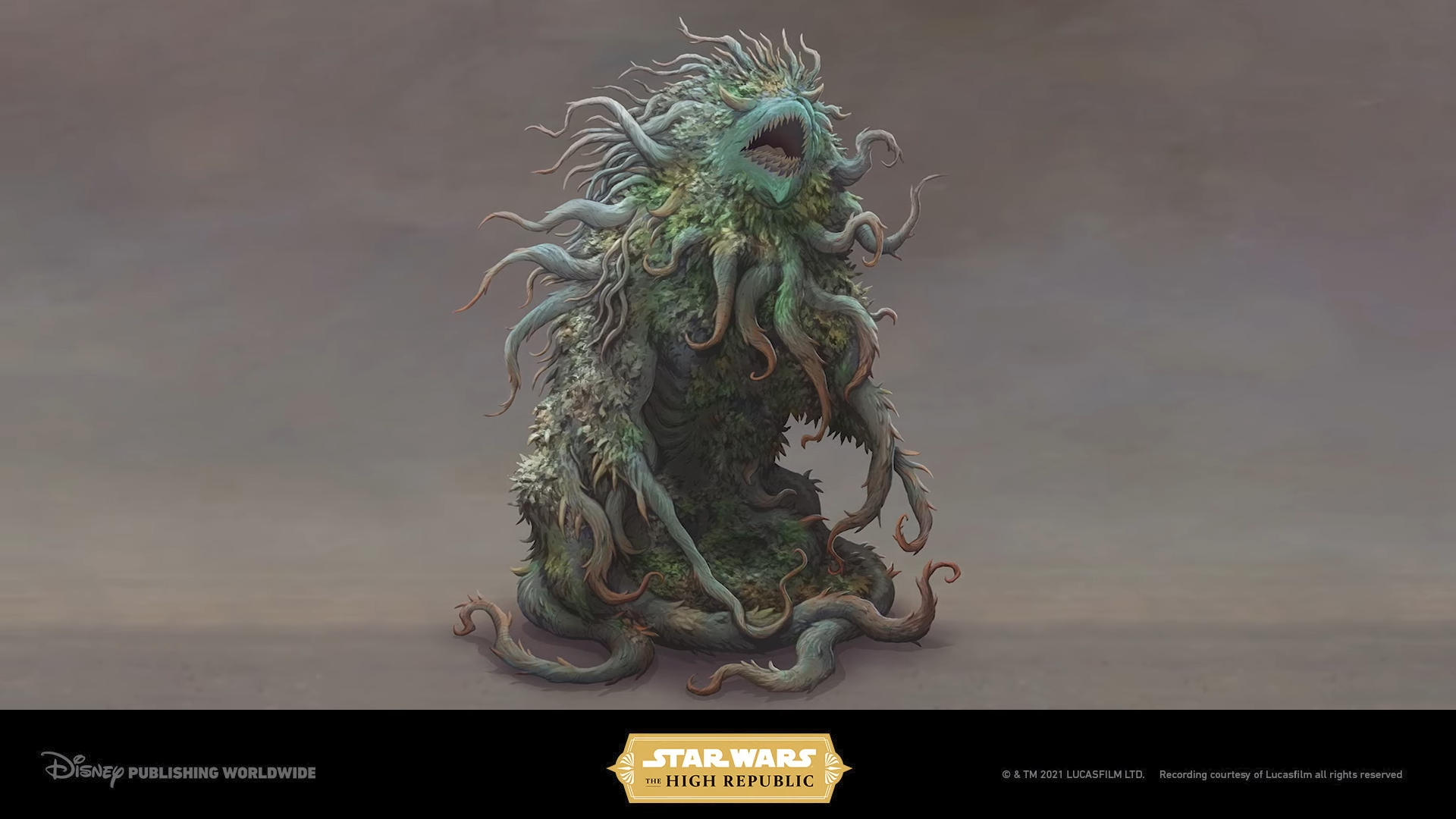 A question some casual readers might have is that of the required reading order. Can I start anywhere? Am I supposed to read it all? Michael Siglain answered this one:
"There is and there isn't. If you wanna experience the whole thing, reading them in release order is probably the best. If you only want to read one format, for example, the Del Rey novels, you still get a complete story. I guess the short answer is there is no wrong way."
Charles Soule then pointed out that Star Wars: Insider is bringing back serialized fiction with the high republic. He wrote the first installment called Go Together, featuring two of the non-Jedi characters from Light of the Jedi, that serves as a chapter 0 to that book. The next issue of Insider will feature the next chapter, which will be kind of an epilogue to the epilogue of Light of the Jedi. Justina Ireland and Cavan Scott then also announced they will be writing stories for Insider, under the title Stories of Starlight.
Cavan Scott said:
"This is our way of seeing the people that are working alongside the Jedi. We see a new character called Belko who arrives at the station. […] She has to cope with the fact that she not only has to do this new job on this amazing, huge space station, but she also has to deal with space wizards who she thinks of in a very different way as she's never experienced them before. She'll be our eyes and ears to this entire world. We'll go through the various departments on the station, on the beacon, and some of the normal people that live and work there. What it'd be actually like to live and work in Star Wars."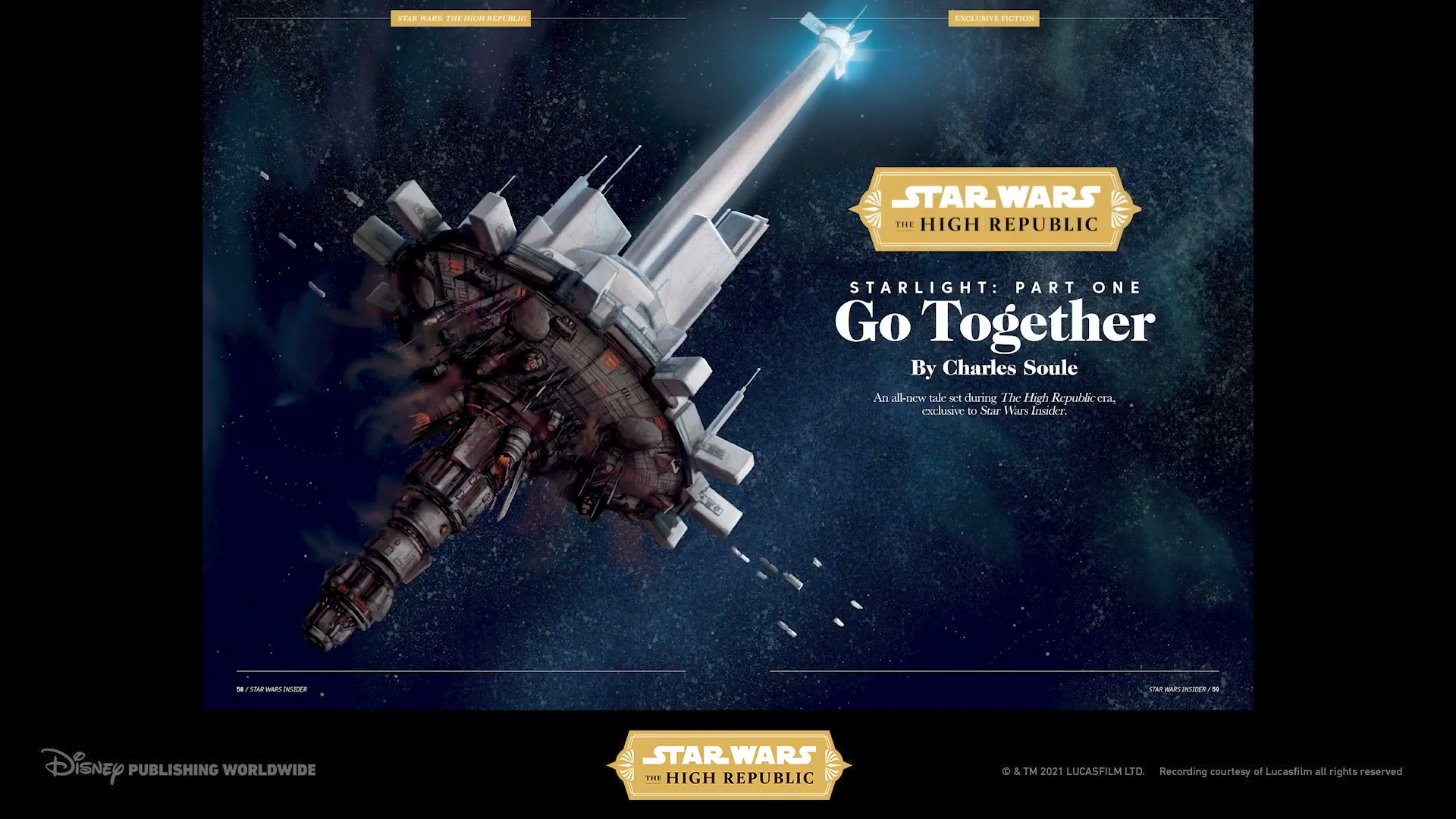 Cavan Scott will also be writing the second Del Rey novel, The Rising Storm.
"Things have moved on a bit. Avar Kriss is busy off in the Marvel comics so we center on Stellan Gios who's another Jedi we've been teasing for a while now. It takes place at the next part of the great works we've talked about before, Chancellor Soh's great works – The Republic Fair, which is… think of the World Fair for the Republic. It's right out there on the frontier. It's a chance to see the excitement and the new technology available. And this is Star Wars, so things happen. One of the things that happen is that we introduce a new character called Ty Yorrick, who is a slightly murky character, described as a saber for hire. She's gonna appear in more than just one novel, she'll appear in Daniel's middle-grade novel that's coming up."
And that is not it for his upcoming work, as he also announced a new comic he'll be writing, called The Monster of Temple Peak. Rachael Scott will do the artwork, and it will take place slightly before The Rising Storm. It will develop the character of Ty Yorrick a bit more.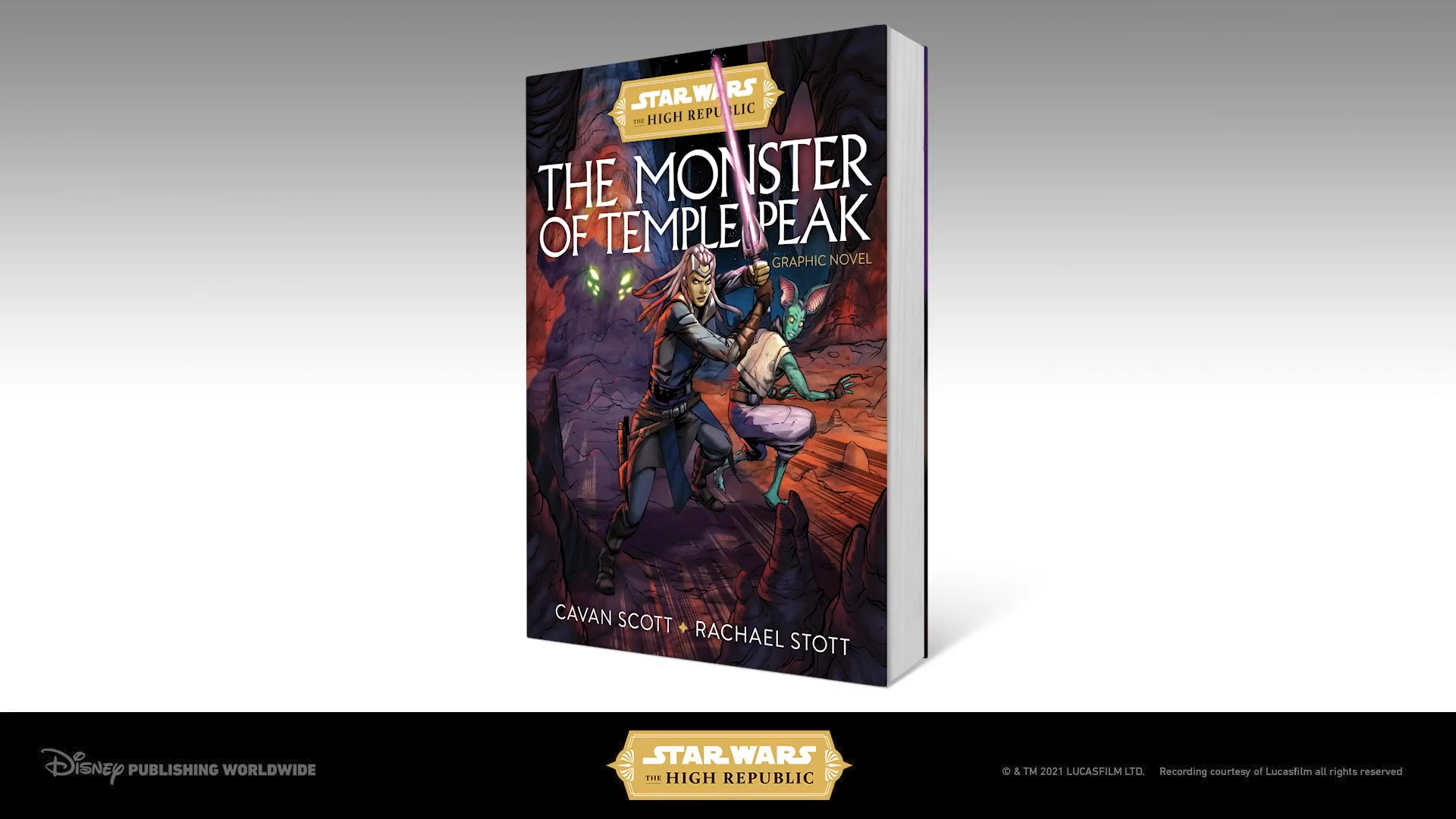 More announcements kept coming. Justina Ireland then said that her next book will be a young adult book called Out of the Shadows. It will follow Vernestra Rwoh and several new characters we haven't met yet. She's also working on a manga with Japanese writer Shinya Shima, with Mizuki Sakakibara doing the artwork. The story will follow some members of the Jedi order among the people of several planets that don't have a strong Republic presence. Ireland described it as authentically Star Wars and authentically manga.
Daniel José Older then announced he's got a middle-grade novel coming up, called Race to Crashpoint Tower. he said:
"It features two Padawans. One Padawan, Ramjo Maram, who lives on the planet that the Republic Fair that is happening on. And it's like we've been talking about, one of these kind of out-of-the-way remote planets that a lot of people don't go to. So it's his first time really getting a glimpse of the larger galaxy. And it's all coming to his doorstep, including all of the trouble that that would bring with it. He's also a really cool character because he's very mechanically minded. He actually really doesn't like all the stuff, all the pomp and circumstance type stuff that goes along with being a Jedi. He just wants to hide in his garage and repair things and he sort of uses the Force to do that, not that he has a special Force power, but he thinks mechanically. So his powers are inclined in that direction. He also has a team with him that are creatures called Bonbraks that help him out in the garage. They're along for the ride. And as you'll see on the cover, his droid, that's actually a droid that they're riding on, V-18, who is extremely boxy, and in fact, he had to paint purple so that people would stop confusing him for a crate and loading him onto starfighters and then sending him off planet. So hopefully that'll work. But he also has been down for some adjustments. So they've been attaching different parts to him to make him fly and be really great transportation on top of being a droid. We also get to follow Lula Talisola from the IDW comics into this middle grade."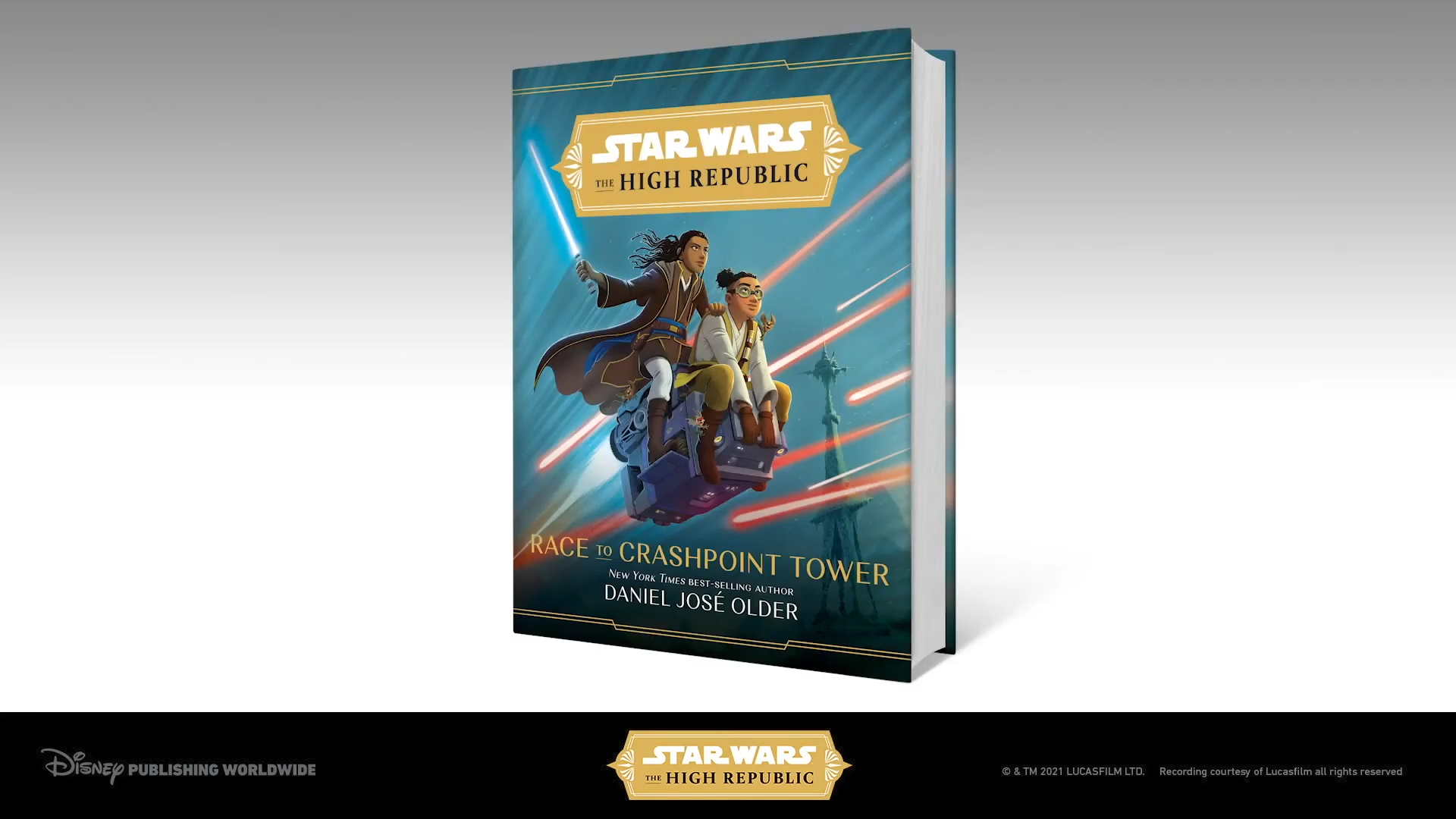 Then the conversation shifted towards Claudia Gray, who was the most cryptic out of all the authors when talking about her upcoming work. She only said that she is working on something that she's not allowed to talk about. And she really reemphasized this. While it'll probably not be that big of a deal eventually, and she might just be writing a novel that is not ready to be announced yet, the way she said it was very suspicious to me. For that, I'm starting to think that she might be working on the upcoming Star Wars: The Acolyte Disney Plus series, whether it's as a writer for one episode, or maybe just developing the overall story.
Michael Siglain then went on to contextualize this whole event. He said that this first wave of books, comics, and magazine stories is just phase 1 of the program. There will be three phases, respectively called Light of the Jedi, Quest of the Jedi, and Trials of the Jedi. I'm not sure if they already know the whole story of the three phases or they just have a general idea, but this was a rather fascinating thing to learn because while it seemed like they had all worked together on these stories, they were mostly focused on what is coming up next. Not the long hall, or at least, not Phase III material. It's rather encouraging to see that they have an endgame. Phase I will run into 2021 and some point in 2022 that remains unspecified.
Kristen Baver then concluded the event by announcing a new show coming to the Star Wars YouTube channel, called Star Wars: The High Republic Show. It will run bi-monthly and will be hosted by Krystina Arielle. Also, starting tomorrow, January 5, a new lightsaber hilt from The High Republic will be added to the game Star Wars: Squadrons.
Make sure to come back for everything related to The High Republic, a brand-new era for Star Wars publishing that we already know is going to move over to television with The Acolyte. Tomorrow, our reviews for Charles Soule's Light of the Jedi and Justina Ireland's A Test of Courage will be posted right here on StarWarsNewsNet.com.
Miguel Fernández is a Spanish student that has movies as his second passion in life. His favorite movie of all time is The Lord of the Rings, but he is also a huge Star Wars fan. However, fantasy movies are not his only cup of tea, as movies from Scorsese, Fincher, Kubrick or Hitchcock have been an obsession for him since he started to understand the language of filmmaking. He is that guy who will watch a black and white movie, just because it is in black and white.