Review: A Welcome Return to Dagobah in A Jedi You Will Be by Preeti Chhibber
This time of year, as we seek solace in stories to escape the difficulties of the real world, it's so important for the youngest minds among us to find ones filled with hope. For the young Star Wars fans you know, A Jedi You Will Be by Preeti Chhibber with illustrations by Mike Deas, is an excellent entry point into some of the most formative lessons of hope and courage Star Wars fans learned. Recounting Luke Skywalker's time on Dagobah with Yoda, narrated by the Jedi Master himself, provides a great escape for the youngest fans who may not be ready for the intensity of The Empire Strikes Back.
Released as part of the "Empire at 40" anniversary of the beloved fifth episode in the Skywalker Saga, A Jedi You Will Be feels like more than a retelling of these classic scenes. Author Preeti Chhibber captures Yoda's spirit and tone perfectly. Her use of his words are delightful, while adding many of her own to compliment and clarify them. This is a book for everyone and Chhibber allows the reader to take Yoda's hand as he leads you through his time with Luke.
Through Yoda, Chhibber asks the reader to forget their insecurities and accept who they are. The pages open up and accept anyone who approaches them. As the reader watches Luke's journey, they're asked to go on their own. While it may not be taking up a lightsaber to save the galaxy, Yoda doesn't diminish how daunting finding courage in the world can be.
Chhibber's writing reminded me of something George Lucas said at Celebration Orlando in 2017:
It's a film for 12-year-olds. This is what we stand for. You're about to enter the real world. You're moving away from your parents. You're probably scared, you don't know what's going to happen. Here's what you should pay attention to: Friendships, honesty, trust, doing the right thing. Living on the light side, avoiding the dark side.
Yoda doesn't minimize the dark side, either. He acknowledges fear is real but reminds readers they must face it. What's implied is not to let fear lead you to the dark side, but to confront it and find peace. Chhibber even includes a breathing exercise for the reader to follow, which is so important. As someone who deals with anxiety and watching my son deal with his own anxiety at a young age, the simple act of breathing can be such a powerful tool for emotional regulation.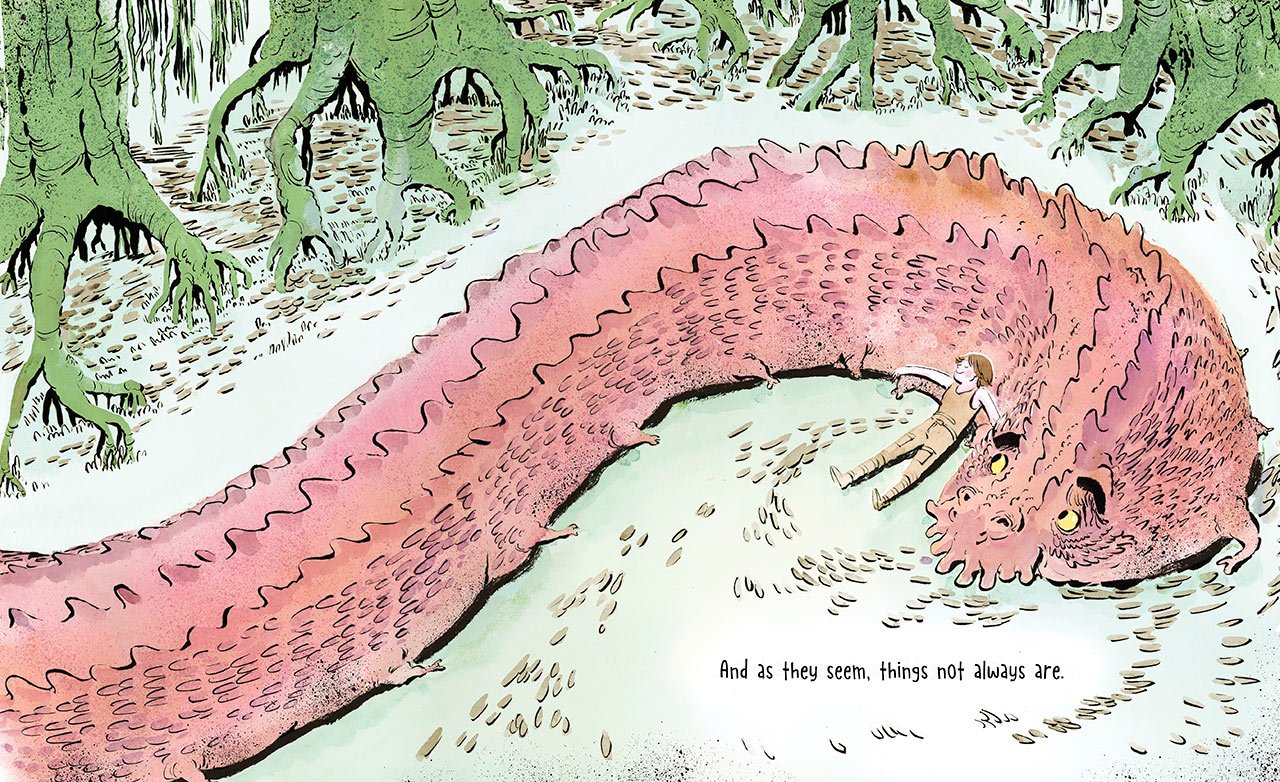 The illustrations by Mike Deas compliment Chhibber's words perfectly. The watercolor evokes an innocence I remember as a child, flipping through books at the public library, trying to find an image to tell me the story. Young fans who may be a few years from reading will likely enjoy pouring over this gorgeous art. I smiled the entire time, turning through these pages, wondering where Yoda would lead me next. Each page feels just as alive as the lush soundscape Ben Burtt created forty-years ago. I don't care how old you are, these images paired with the wisdom of a benevolent Jedi Master will warm your heart and stir your imagination.
A Jedi You Will Be embodies so much of what's good in Star Wars. Most of us found these stories as children. A Jedi You Will Be offers more than an entry point for new fans, it offers the kindness and peace so many of us need in these stormy times. Children need teachers to believe in them, and Chhibber gives them a teacher who can reciprocate the faith Yoda asks of them. It reminds us our greatest strengths sometimes come from our greatest failures. If you know a young reader who may be looking for some hope, or you need a little for yourself, A Jedi You Will Be can give you that and a little escape to a galaxy far, far away.
RATING: 9/10
A Jedi You Will Be is currently available at your local bookstore and from online retailers. Special thank you to Disney Lucasfilm Publishing for the copy used for this review.