David Prowse, The Original Actor Behind Darth Vader, Passes Away At 85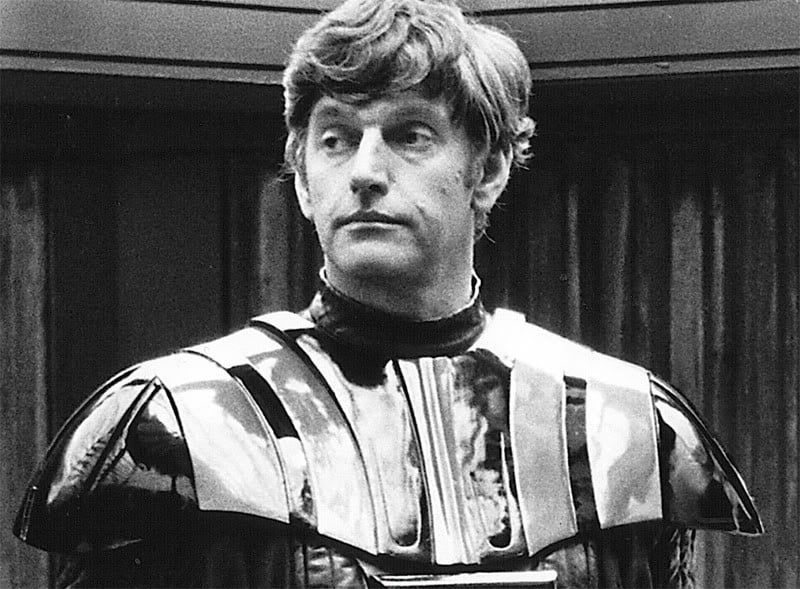 David Prowse, the man who first wore the Darth Vader costume for the original trilogy of Star Wars films, has sadly passed away.
WSFM has reported that Prowse has died at the age of 85, following what was described as a short illness. David Prowse, well-known as a bodybuilder before his acting career, faced a number of physical ailments throughout his life and in his old age, including arthritis, paralysis in both arms, and prostate cancer (which he was able to beat after undergoing chemotherapy in 2009). Because of these illnesses, Prowse used his status as a celebrity to become the vice president of the Physically Handicapped and Able-bodied Association in the United Kingdom, to help others with similar conditions get through life. His agent, Thomas Bowington, left the following message of support with the announcement of his passing:
"May the force be with him, always! Though famous for playing many monsters – for myself, and all who knew Dave and worked with him, he was a hero in our lives. [His death is] a truly and deeply heart-wrenching loss for us and millions of fans all over the world."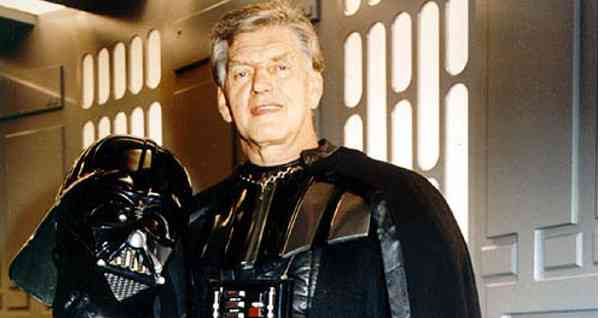 Prowse's acting credits include Casino Royale (1967), Horror of Frankenstein (1970), A Clockwork Orange (1971), and As You Like It (1978) – and behind the scenes, he assisted Christopher Reeve with getting into shape for Superman: The Movie (1978) and Superman II (1980), which were both filmed back-to-back. Indisputably, his most famous role was that of Darth Vader across three movies: Star Wars: A New Hope (1977), Star Wars: The Empire Strikes Back (1980), and Star Wars: Return of the Jedi (1983). He also auditioned for the role of Chewbaccca, although he ultimately chose to play Darth Vader. While he originally delivered all of Darth Vader's dialogue in filming the original trilogy, he was later overdubbed by James Earl Jones, who would go on to voice the character in all of the aforementioned movies alongside Star Wars: Revenge of the Sith (2005), Rogue One: A Star Wars Story (2016), and Star Wars: The Rise of Skywalker (2019), along with the animated series Star Wars Rebels. Darth Vader would later be portrayed by different actors in the suit, with Bob Anderson portraying the Dark Lord of the Sith in the lightsaber duels in The Empire Strikes Back and Return of the Jedi, Sebastian Shaw portraying the unmasked version of the character in Return of the Jedi, Anakin Skywalker actor Hayden Christensen portraying the character as part of his transformation in Revenge of the Sith, and both Spencer Wilding and Daniel Naprous portraying the character in two separate scenes for Rogue One.
It cannot be overstated just how much Prowse's physicality with the character provided the groundwork for the making the villain an icon. At 6'6″, Prowse stood tall as a goliath of an antagonist that struck fear into the hearts of a galaxy far, far away and a galaxy very, very close to home. One of his last roles was in a 2015 documentary about his life and the impact that playing Darth Vader has had on it. In his older years, he was heavily involved with meeting Star Wars fans at various conventions, although he was banned from attending official Star Wars conventions in 2010 for unknown reasons. Prowse would still meet fans at other venues for several years before completely retiring from having a convention presence in 2016. Those who interacted with him in passing have consistently said that he was polite and grateful to have been given the acting opportunity of a lifetime, and those who knew him closely say that he was a loving, protective figure to his family – who we at Star Wars News Net wish to extend our condolences to.
Farewell, Lord Vader. You will be missed.
Grant has been a fan of Star Wars for as long as he can remember, having seen every movie on the big screen. When he's not hard at work with his college studies, he keeps himself busy by reporting on all kinds of Star Wars news for SWNN and general movie news on the sister site, Movie News Net. He served as a frequent commentator on SWNN's The Resistance Broadcast.