San Diego Comic Con at Home – Bringing the Galaxy Far, Far Away Straight to Your Living Room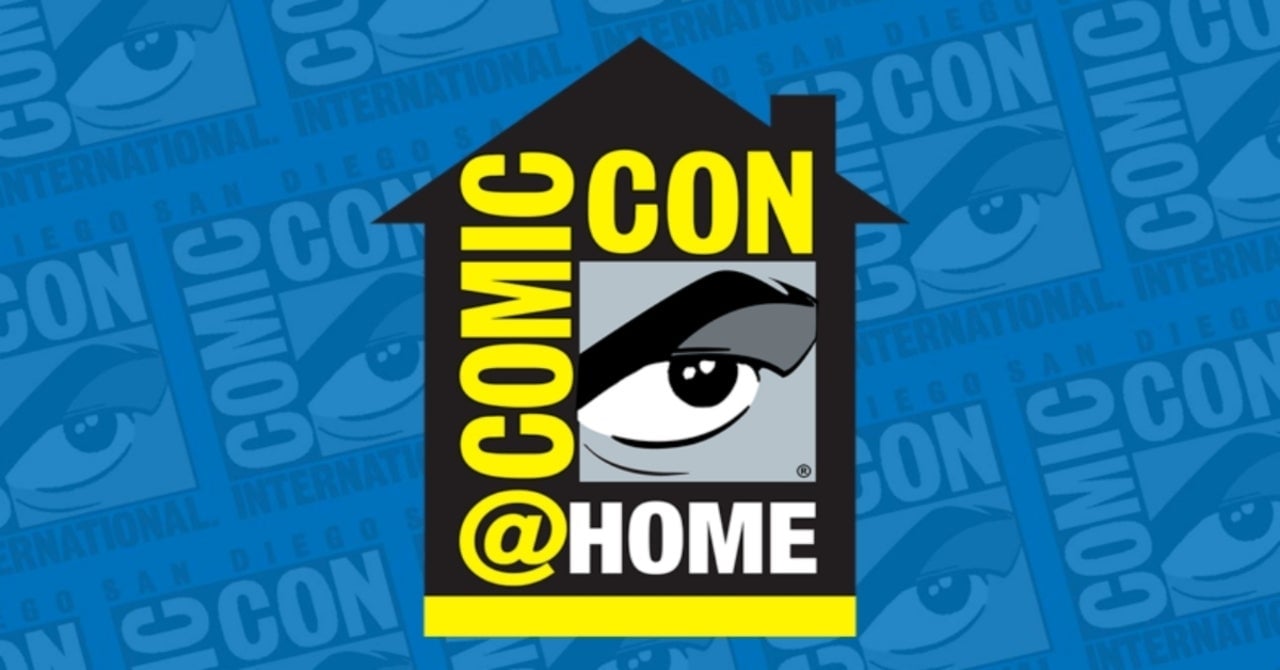 The physical convention may have been cancelled but the show must go on! Yes, we're just six days away from San Diego Comic Con at Home. Whilst nothing can compare to the atmosphere and camaraderie of the real thing, this free virtual event is set to bring SDCC straight to your living room, you won't even need a badge or have to queue over night to get into the legendary Hall H. Over the last few days Comic Con have revealed the full schedule for their virtual event and we've pick out all the Star Wars panels just for you. Plus – Star Wars collectibles!
For Star Wars fans it looks like all of the action is on Friday, July 24, with four panels from fans and creatives for you to enjoy.
First up – The Mandalorian and His Many Gadgets
"Daniel J. Glenn (podcast producer), Dr. Michael Dennin (science expert: ancient aliens, Star Wars tech), and Ben Siepser (bio-engineer) of the podcast Fascinating Gadgets, Gizmos, and Gear-Based Technologies explore the science behind the various tools Mando uses to secure his bounties. From tracking fobs and jetpacks, to wrist rockets and flamethrowers, they will examine the most well-equipped bounty hunter in the galaxy."
You can watch this panel at 10:00am – 11:00am (PT) on Friday, July 24th, by following this link.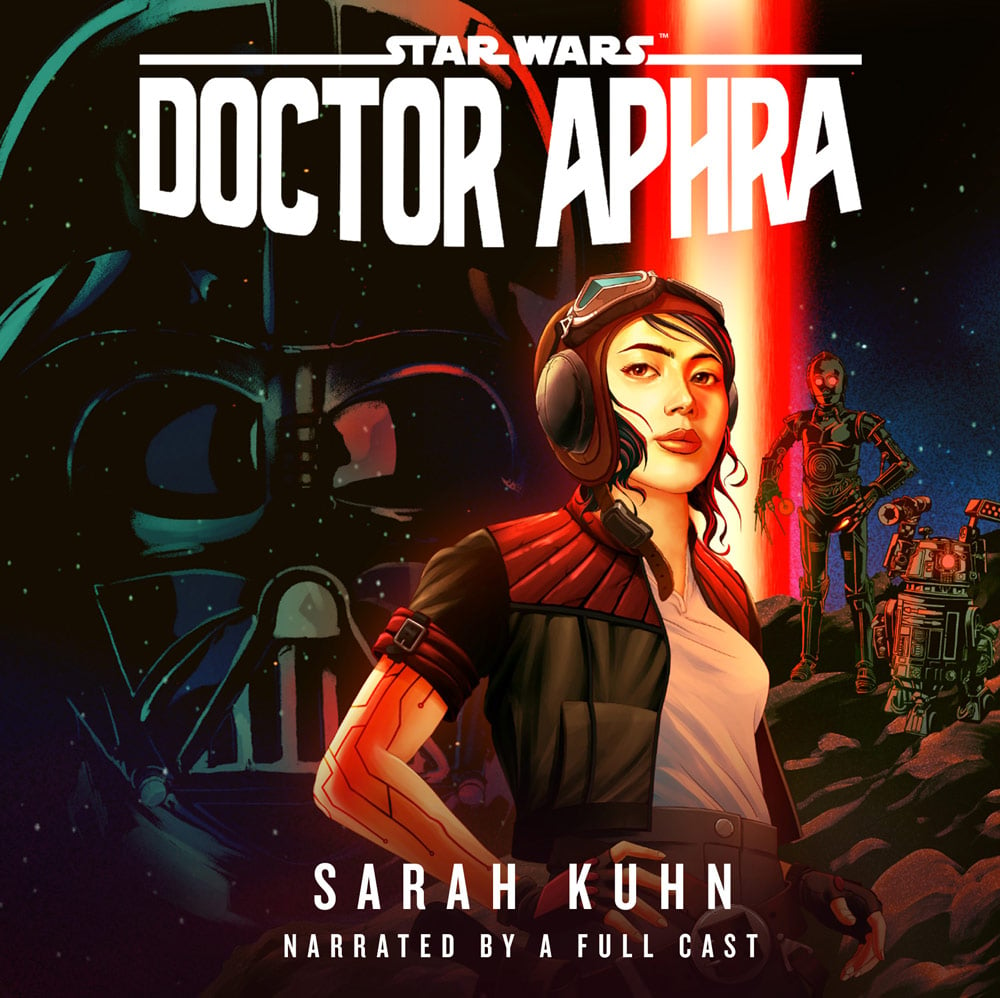 Star Wars Audiobooks: Doctor Aphra
"Get the inside scoop on the newest Star Wars Audiobook Original, Doctor Aphra, from inception to the incredible finished product performed by a full cast. You'll hear from audiobook narrators Marc Thompson and Emily Woo Zeller, author Sarah Kuhn, and Del Rey editor Elizabeth Schaefer as they discuss this adaptation of the critically acclaimed Marvel comics series where Dr. Aphra teams up with Darth Vader, in a conversation moderated by audiobook producer Nick Martorelli."
You can watch this panel at 11:00am – 12:00pm (PT) on Friday, July 24th, by following this link.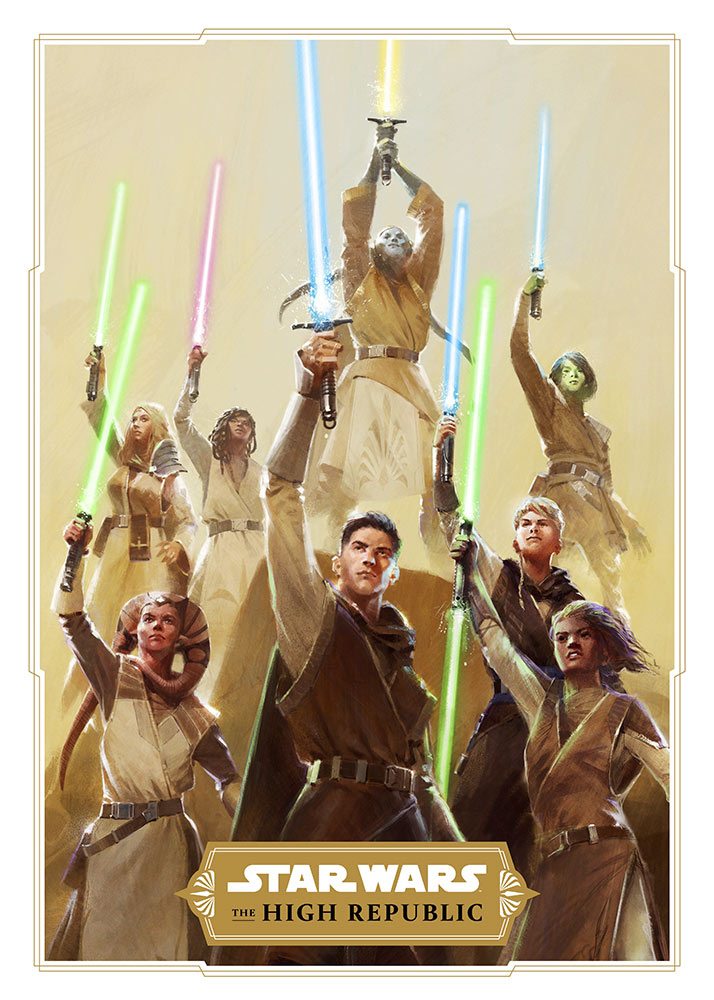 Lucasfilm Publishing: Stories From a Galaxy Far, Far Away
"Some of the biggest and best Star Wars authors talk about some of their exciting new projects set in a galaxy far, far away. Featuring Timothy Zahn, Alex Segura, Justina Ireland, George Mann, Preeti Chhibber, Tom Angleberger, Rebecca Roanhorse, Greg Pak, and Alyssa Wong. Moderated by This Week In Star Wars host Kristin Baver and Lucasfilm Publishing senior editor Robert Simpson."
You can watch this panel at 12:00pm – 1:00pm (PT) on Friday, July 24th, by following this link.
Personally I'm really excited for this one and hope we get some more updates on the High Republic after than fantastic first chapter was released last month.
And finally – The Pychology of Star Trek vs. Star Wars
"Back by popular demand, the Trek vs Wars discussion returns to Comic-Con in Episode VI, with examinations of Discovery, Picard, and, of course, Rise of Skywalker! Designed to engage the audience in a healthy–but fun–debate, this panel explores meaningful topics of psychology prominent in Star Trek & Star Wars. Who's more emotionally intelligent, Picard or Luke? How do hero characters Rey and Burnham show us healthy coping and self-care? And what's the importance of legacy when it comes to saving the universe? Join pop culture psychologists Dr. Drea Letamendi (Lattes with Leia) and Dr. Ali Mattu (The Psych Show) as they enlist the persuasive viewpoints of special guests Todd Stashwick (Star Trek: Enterprise), and Jennifer Muro (Star Wars: Forces of Destiny). Moderated by Brian Ward (The Arkham Sessions)."
You can watch this panel at 2:00pm – 3:00pm (PT) on Friday, July 24th, by following this link.
And it's not just panels. Dark Ink are now taking pre-orders for this gorgeous SDCC exclusive print by Brent Woodside featuring Ahsoka Tano from the final season of The Clone Wars.
Whilst Hasbro's convention exclusives haven't been officially revealed yet, collecting site Yakface have reported on an exclusive Black Series Cad Bane, a Clone Trooper 4-Pack (rumored to contain Commander Rex, Jesse, Ahsoka Clone Trooper, and Standard Clone Trooper), an Endor Heroes set, and a return of the Black Series Wampa for this year's convention exclusives. According to Yakface these are all likely to be available via Hasbro Pulse.
Whilst nothing can replace the feeling of actually being there, it's great that SDCC's organizers are arranging this Comic Con at Home to bring us some of the panels and content we all love. I truly hope that Disney and Lucasfilm work with Reedpop to arrange something similar for Star Wars Celebration next month.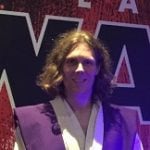 Chris is a lifelong fan of Star Wars, Disney, and super heroes who can't quite believe this golden age of movies and TV we're living in. Having written blogs dedicated to Disney's Aladdin musical and Star Wars Celebration, Chris is excited to be part of the SWNN and MNN teams.