Rumor: 'Star Wars Squadrons' May See The Return Of A Character From 'The Clone Wars'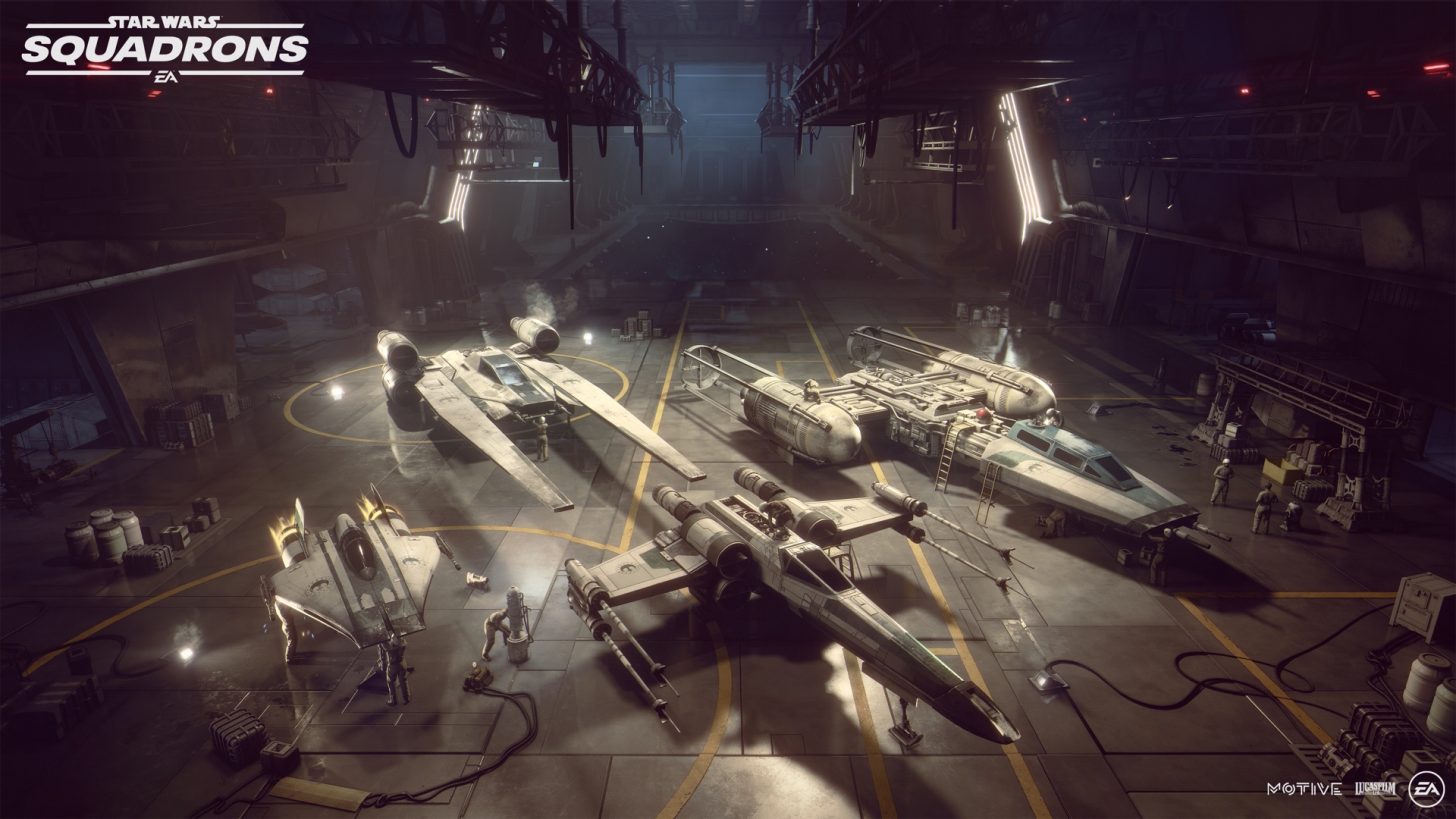 A new rumor suggests a minor character from Star Wars: The Clone Wars – one left out of the show's final season – will be appearing in this year's Star Wars: Squadrons game, with a familiar voice actor attached to the character. Potential spoilers ahead.
A new rumor indicates that one of the Clone Troopers introduced in The Clone Wars will have a supporting role in Squadrons – Hawk, a member of the 501st who accompanied Anakin Skywalker on campaigns to liberate or protect Christophis, Umbara, Onderon, and Scipio in the waning days of the Republic. What role he will play in the game's story is not clear at this time, but he serves as a pilot trainer for the New Republic's forces. While the character is known for being voiced by Dee Bradley Baker, Jango Fett actor Temuera Morrison – who is also returning as Boba Fett and potentially even some clones in The Mandalorian Season 2 – is reportedly doing the voice and the motion-capture for the character to reflect the more realistic character designs used in the game. Morrison is no stranger to video games, having provided voice clips for Jango Fett, Boba Fett, and Clone Troopers in Bounty Hunter, Republic Commando, Empire At War, and all of the Battlefront games.
The original post can be seen below:
Small leak I heard from a scooper regarding a character from TCW in Star Wars: Squadrons from StarWarsLeaks
So far, we know that Hera Syndulla from Star Wars Rebels is appearing in the game, as is original trilogy and The Rise of Skywalker ace pilot Wedge Antilles, so there may be more familiar faces joining them. Some have even speculated that the lead character of the Imperial campaign may be a young version of Griff Halloran from Star Wars Resistance. In any case, it's always neat to see how everything connects as more gaps are filled in the history of the galaxy far, far away. With the game arriving later this year, we shouldn't have very long to wait to find out if this is true.
Star Wars: Squadrons will be released on October 2, 2020 for Microsoft Windows, Xbox One, and PlayStation 4.
Grant has been a fan of Star Wars for as long as he can remember, having seen every movie on the big screen. When he's not hard at work with his college studies, he keeps himself busy by reporting on all kinds of Star Wars news for SWNN and general movie news on the sister site, Movie News Net. He served as a frequent commentator on SWNN's The Resistance Broadcast.