Review – Star Wars Resistance: "The Children From Tehar" – Kaz Continues to Impress the Resistance as He Immerses Himself Deeper in Conflict With the First Order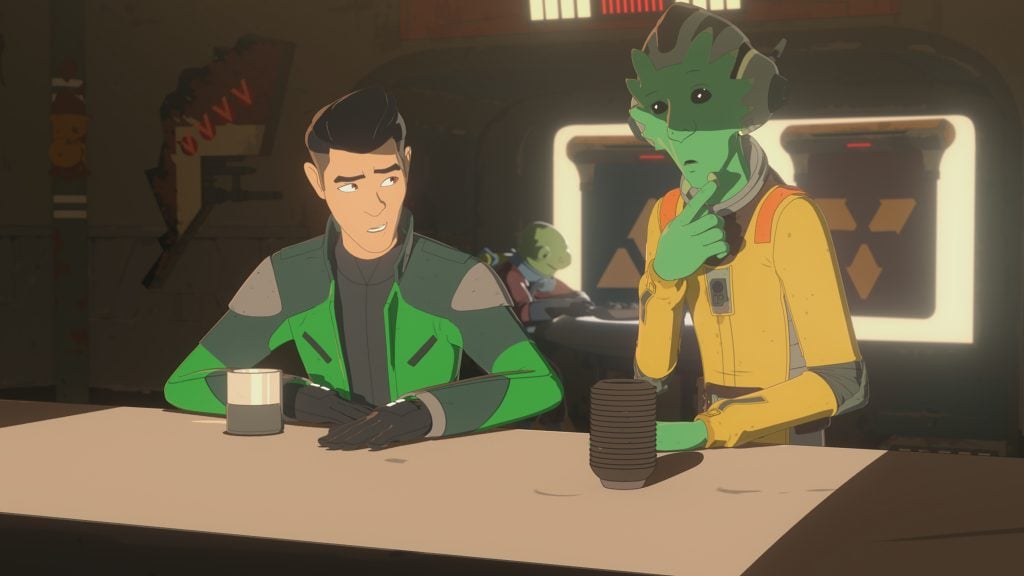 The sixth episode of Star Wars Resistance starts off with a lot of cartoonish slapstick but builds in substance. Kaz finds himself further immersed in conflict with the emerging First Order over the lives of two kids as a definitive line between good and evil is painted. The episode also includes some familiar mentions and fun cameos throughout. Here is my review of "The Children From Tehar".
Off the heels of last week's "The High Tower", which I felt was the show's best episode to date, I expected our progressing story to continue rolling fast out of the gate. The episode took a segment to find its wheels, as the first several minutes are a blur of characters literally falling and tumbling over objects left and right. That is my only recollection from roughly the first five minutes of the episode. Now again, its a kids show so I get the draw there for its primary target audience.
The episode takes shape when we meet the mysterious children from Tehar, who we learn are running for their lives. We meet the First Order's Commander Pyre, working for Captain Phasma, whose mission is to find the children and return them to the First Order. It is implied the children are from a family of importance to the First Order, though the details are fuzzy. It was cool seeing Phasma, and more-so hearing the great Gwendoline Christie bring her to life once again.
This episode delves us into its darkest tales yet, when the children explain what happened to their village, their people, and their family. I couldn't help but think of Luke Skywalker and the events that ultimately pushed him to leave Tatooine. Star Wars does the orphan trope well, utilizing it again here.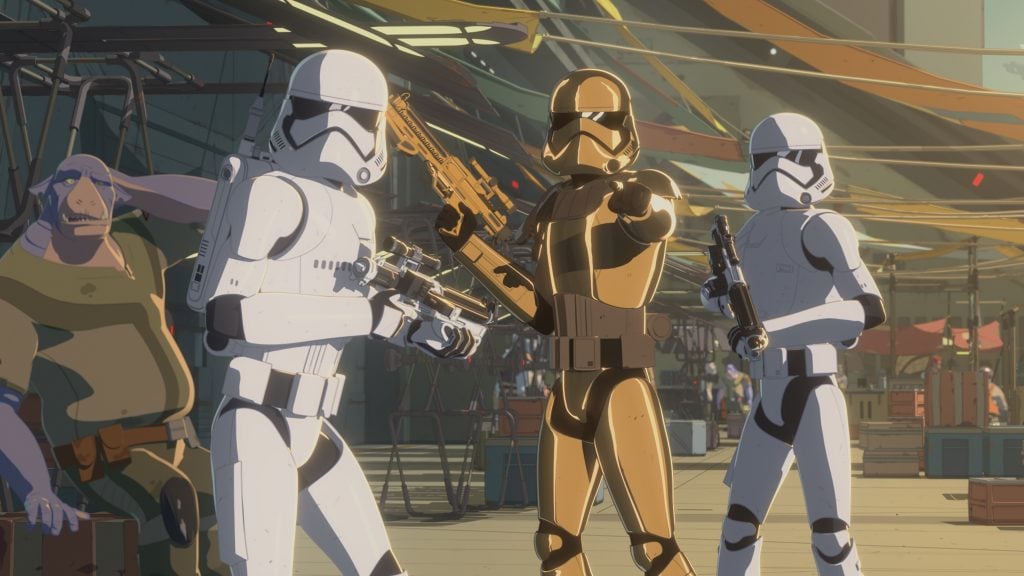 Clear lines are painted between good and evil, divided like a tug of war over the fate of these two kids: The First Order with Commander Pyre on one side and the Resistance with Kaz on the other. The problem is Kaz may be in over his head as he tries to find his place and understand his role and importance.
Some familiar characters are mentioned and we also get a sequel trilogy cameo from another pilot we met in The Force Awakens. That level of connectivity felt good, as to this point the show has felt distant from the galaxy. Perhaps we'll find more cohesiveness as we move forward with the conflict and story.
Overall I see the show continuing to take shape and find its identity. We'll see where the seventh episode "Signal from Sector Six" takes us when it debuts this weekend, which has Poe Dameron set to make his return.