Four Decades Come Together in New Star Wars Saga Poster for Disney Plus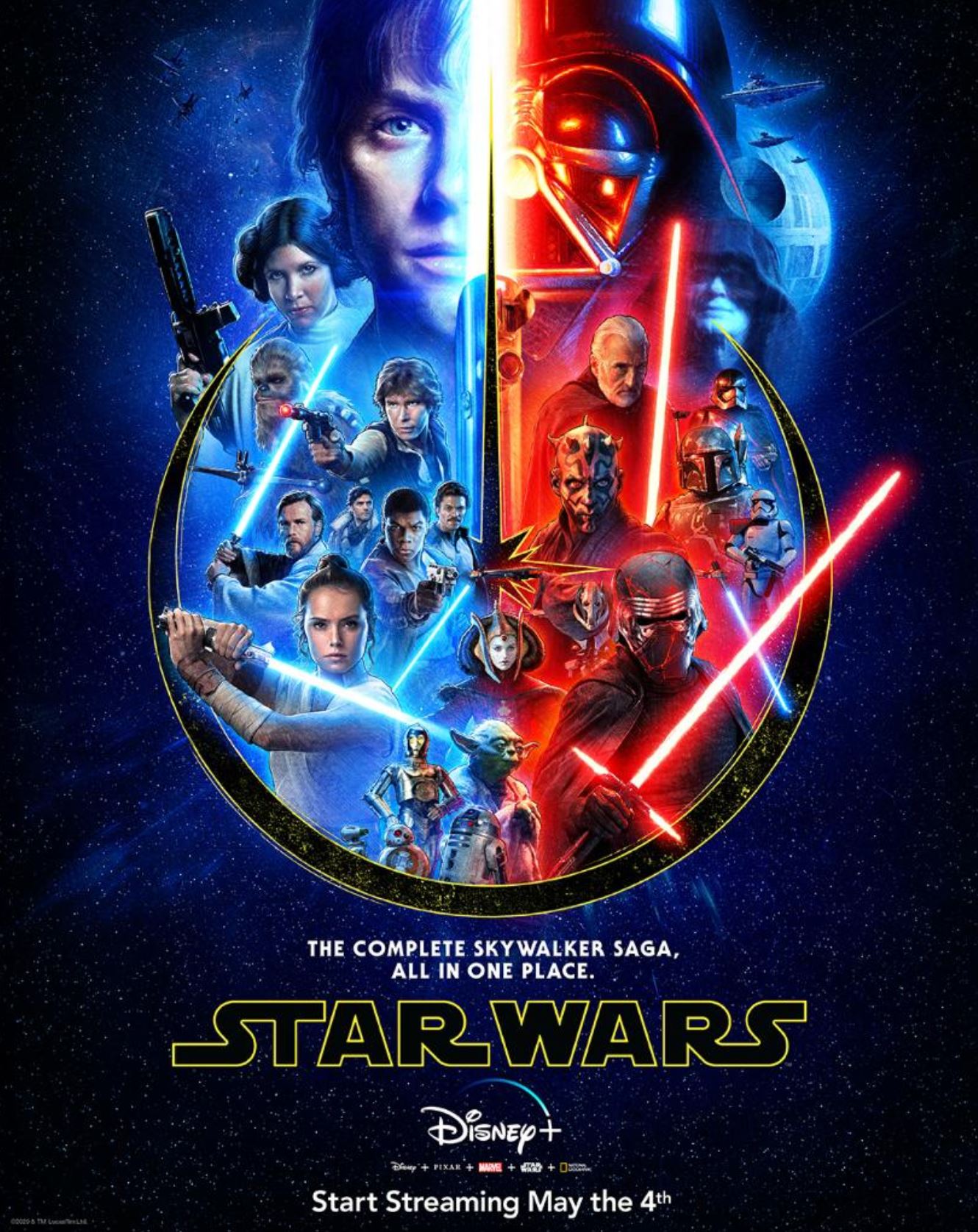 Disney has released a brand new poster for the Skywalker Saga, announcing that all nine movies will start streaming on May the 4th on Disney Plus!
The poster displays characters from all three Star Wars trilogies in the Skywalker Saga, from the prequel era's Obi-Wan Kenobi and the original trilogy's Luke Skywalker to General Grievous and Captain Phasma. The faces of each character are grouped inside of the symbol of the Jedi order.
The complete Skywalker Saga, all in one place. Stream all 9 movies this May the 4th, only on #DisneyPlus. pic.twitter.com/Q7dKCEWMtJ

— Disney+ (@disneyplus) May 1, 2020
This poster comes after the announcement that The Rise of Skywalker, the ninth and final film in the Skywalker Saga, will be arriving on Disney Plus on May 4, 2020, also known as Star Wars Day.
Josh is a huge Star Wars fan, who has spent far too much time wondering if any Star Wars character could defeat Thanos with all the Infinity Stones.