The Mandalorian: First Look at Images From the First Two Episodes of the Behind-the-Scenes Documentary Series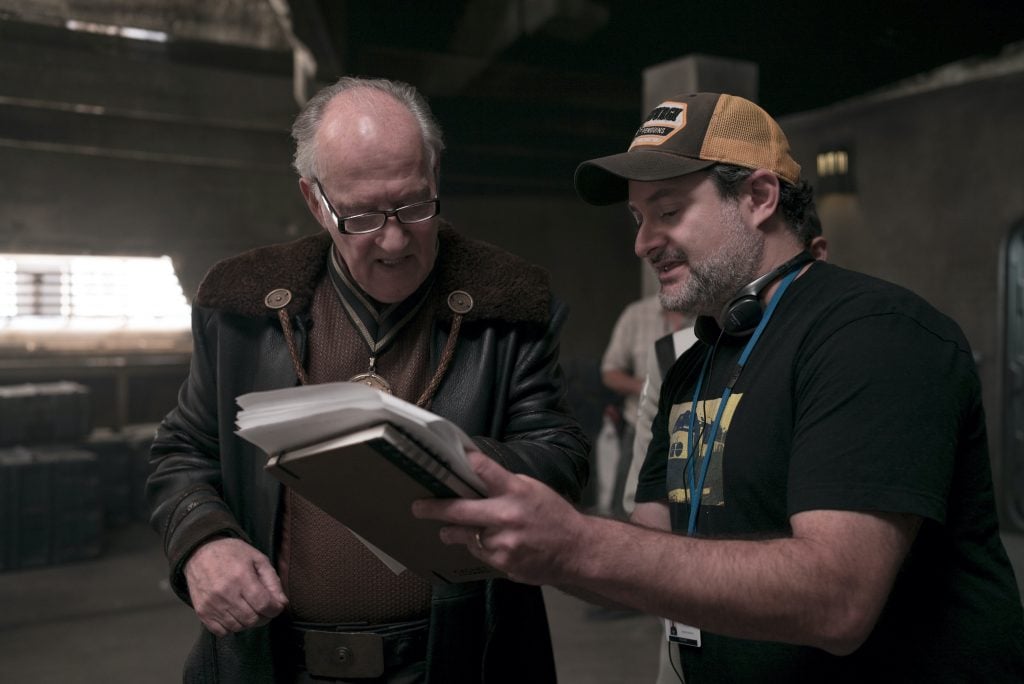 Disney Gallery: The Mandalorian, a full behind-the-scenes documentary about the making of the series, will debut its first of eight episodes on Monday May 4 exclusively on Disney Plus. The second episode will debut Friday May 8. We have a first look at images from both episodes, which will each spend roughly 30 minutes on different aspects of what goes into making the show.
I have seen the episodes and as a behind-the-scenes junkie, this documentary might be as good as The Mandalorian itself. We will be writing reviews for each episode, which will be posted as soon as the episodes go live on Disney Plus in the US. In the meantime, here are the images from the first two episodes to give you an idea of what to expect.
Episode 1: Directing
Episode 2: Legacy
The Mandalorian is almost two Star Wars movies worth of content that was produced seamlessly, on schedule, and without any publicly revealed production drama. That is due in large part to Jon Favreau's talent and stability but is also a testament to the incredible cast and crew Favreau surrounded himself with from Dave Filoni, the directors, cast, and rest of the crew including ILM and the next wave in Star Wars special effects, the ground-breaking "volume" room.
Disney Gallery: The Mandalorian debuts at 3am US EDT on "Star Wars Day" May 4. Set your alarms because this is the way.