New Footage of 'Star Wars: The Rise of Skywalker' Shown at D23 (VIDEO)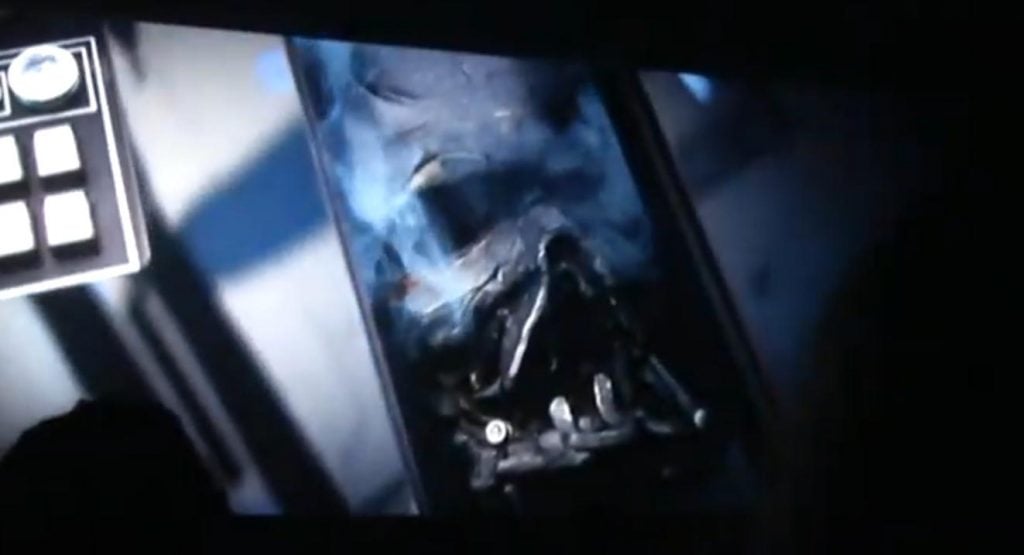 The Rise of Skywalker is expected to be heavily featured at tomorrow's Disney Studios panel (10am PST), but some footage was already shown today. The footage is likely the same clip shown to shareholders a few months back that was described in detail on Twitter (here). The clip has made its way online, so we have posted it below and another attendee at D23 was able to take some screen captures of the footage and share them on Twitter. Let's take a look!
(via Reddit)
Twitter user OneCap8 grabbed screenshots of the clip: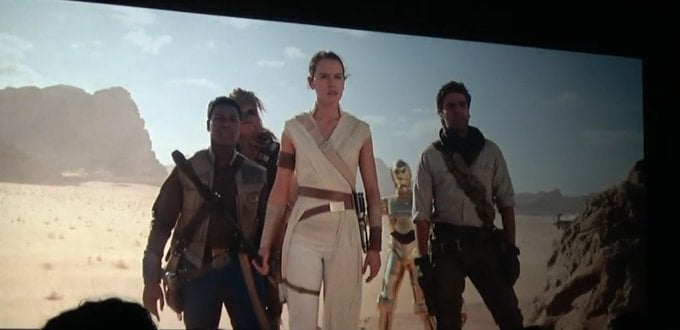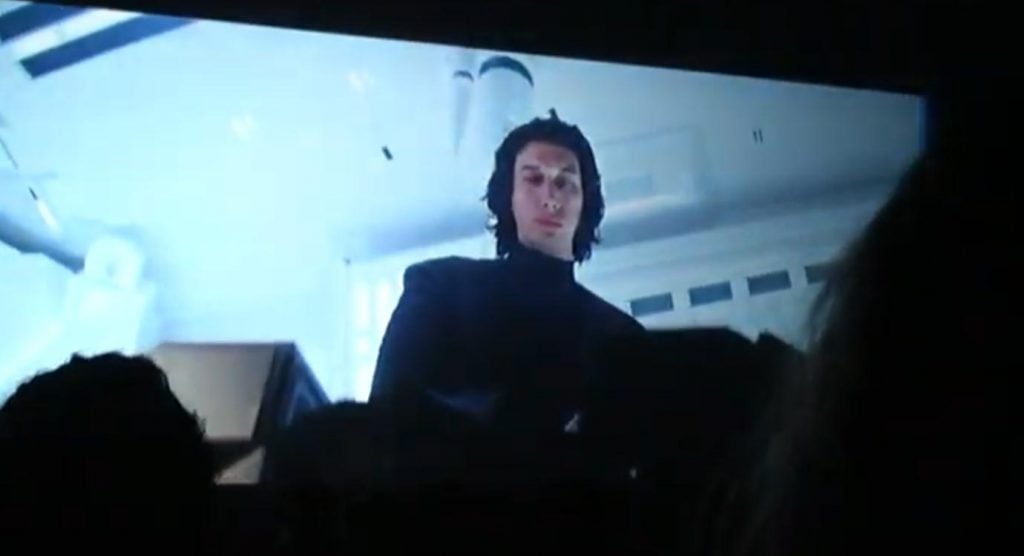 In the first image we have our "Big Three" heroes Finn, Rey, and Poe, accompanied by Chewbacca and C-3PO (WHERE IS ARTOO?!) on what we believe to be the new planet Pasana. The second image has the group in the Falcon cockpit, followed by shots of Kylo Ren in a white room looking down at Darth Vader's mask in some sort of compartment, and lastly, one more shot of Finn rocking his new vest.
We expect tomorrow's Disney Studios panel to feature a behind-the-scenes reel of the movie, showing more of a "making of" journey with interviews with Abrams and members of the cast. We will keep you posted as soon as any other footage or information is revealed out of D23, which we expect will start kicking The Rise of Skywalker marketing into gear, which has been quiet to this point.