Marvel To End Multiple Star Wars Series In December with Star Wars: Empire Ascendant
StarWars.com broke some major news this morning. The ongoing series Star Wars and Doctor Aphra will see their runs end in November, along with the conclusion of limited-series Target: Vader. The big three will see their story come to a close in the three year window between A New Hope and The Empire Strikes Back. Doctor Aphra's series has run parallel to this timeline, as well, sometimes even seeing her pop-up in the titular title. Beilert Valance is a Legends character recently made canon in Han Solo: Imperial Cadet and is a focal character in the Target: Vader series, which has been solid so far. This is a VERY big deal and to tie all loose ends of these stories up, Marvel is bringing in a team of some amazing writers to do it in one, massive book titled Star Wars: Empire Ascendant to be released this December.

This news isn't necessarily bad or unexpected. About a month ago rumors swirled when trade lists didn't have either Star Wars or Doctor Aphra going beyond November. Matt Martin marginally confirmed it on Twitter but said there would be a proper announcement soon. Looks like this is it, and they are sending these characters out in style. Writers Charles Soule, Ethan Sacks, Greg Pak, and Simon Spurrier will collaborate on a 56-page issue. Artists Luke Ross and Roland Boschi were announced, and there are more to come. Though it will be bittersweet to see these runs end, I can't imagine a better team of creatives to wind these stories down.
Raise your hand if this cryptic news has got you a bit sweaty, #DoctorAphra fans. More news soon. 🙂

Oh, btw, if you've been reading your comics via a pirate site and your hand is still up, use it to gently but firmly slap your own forehead. https://t.co/Ar2ieb6x4P

— Simon "Si Spurrier" Spurrier (@sispurrier) September 19, 2019
The most bittersweet of all, for me, is the end of Doctor Aphra, which has been a favorite of mine and told some of the wildest, coolest Star Wars stories in canon. Many fans have come to love the character Aphra and have definitely made noise about her popping up in animation or live action, especially since Lucasfilm is trending toward investing heavily in Disney+ content. Fans should take a collective deep breath, as the series' current writer Simon Spurrier tweeted this morning (captured above), acknowledging this is potentially bad news for Aphra fans but suggesting there is more to come. I'm hopeful Lucasfilm has some big plans for this character – whether that's a new comic series taking place in a different era or the potential for her to show up in The Mandalorian or another forthcoming Star Wars series. The news is initially disappointing, but I seriously doubt this will be the last of Chelli Lona Aphra.
I do have to say I think this is good news for the classic, original trilogy characters. Though the series has been consistent, this era of events was beginning to feel a bit claustrophobic. The writers of this series had to walk a fine line with what kind of development these three could get that would line-up with where we meet them in The Empire Strikes Back. It's definitely done a lot with Luke's growth between films concerning his abilities in the Force. We've seen Leia deal with the trauma of losing Alderaan and rise to prominence in the Rebel Alliance. Han has arguably listened to his conscience much more than his greed, while Chewbacca remains steadfast and loyal to his friends wherever their paths may go. This series was always destined to come to a close as it bumped up against events in The Empire Strikes Back. Looks like this issue will lead them right up to the film.
From StarWars.com:
Star Wars: Empire Ascendant #1 finds the Rebel Alliance — Luke Skywalker, Leia Organa, and Han Solo among them — building up Echo Base on the ice planet of Hoth while Darth Vader tries to locate the headquarters in vain. In addition to acting as an epilogue to the Star Wars flagship comic run, which followed the continuing adventures of our heroes after the events of Star Wars: A New Hope, the special one-shot will also address the fates of Doctor Aphra and Beilert Valance.
Like Aphra, I seriously doubt we've seen the last of these characters. This series ran for five years and told so many stories in this short window between the films. With an even bigger, thirty-five year window between the original trilogy and the sequel trilogy, there is a giant clean slate for more stories across mediums. With The Mandalorian incoming, there will be many events that could have implications for our legacy characters, and perhaps even some crossover on the pages of a Marvel book. There are a ton of possibilities here, so don't get too discouraged, fans. These characters aren't going anywhere.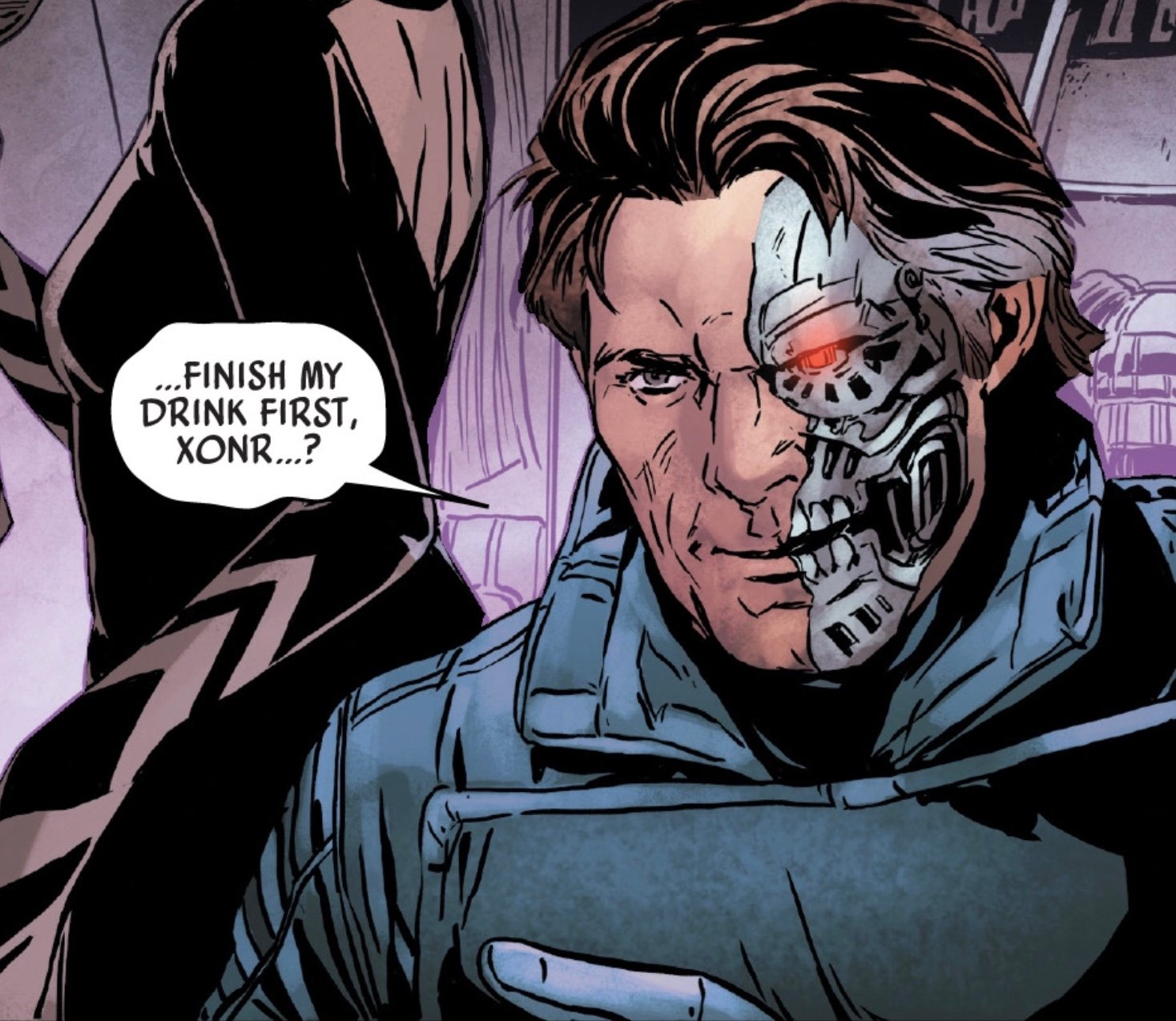 The inclusion of Beilert Valance made me raise an eyebrow because he's relatively new to the canon, despite being a Legends favorite. Target: Vader has been a great series so far, but it's only two issues in and I haven't heard too many fans discussing it online. It makes me curious where Valance's story will go. I have to say, if there's a character suited to show up in the vivid underworld we've seen in The Mandalorian trailer, Valance would certainly fit the bill. Target: Vader ends its run December 11th, so I'm wondering if it's story will lead right into Empire Ascendant. I've really enjoyed this character, and he has a very complicated relationship with the Empire. He enlisted as a cadet but was badly wounded, and the Empire didn't give him the proper medical treatment, so he's not exactly a fan. I could see him making a lot of trouble for some moffs and governors in The Mandalorian, but let's not get too far ahead of ourselves. If this character survives Empire Ascendant, I'd expect him to pop-up more in future comics, at the very least.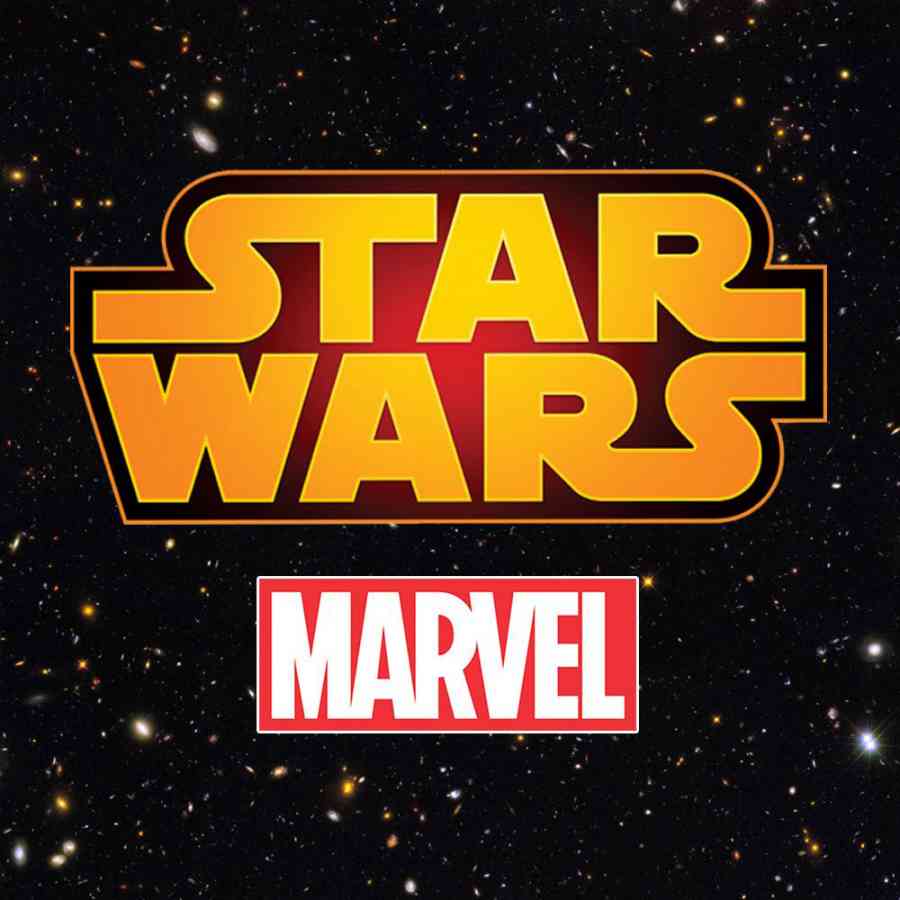 With details still to come, we can only speculate the implications this news has for Star Wars comics overall. The current lack of ongoing titles might have been the writing on the wall this kind of news was imminent. I suspect with The Rise of Skywalker, The Mandalorian, and Project Luminous on the immediate horizon, they've been trying to clear some space for more ongoing series, as well as limited runs. There will no doubt be a plethora of new characters from The Rise of Skywalker and The Mandalorian for writers to explore in the comic medium. Also, Star Wars: Resistance is ending it's run on Disney, so there's always a possibility those characters could continue in the comics. The possibilities are endless, so I think we should all take this as very exciting news and an indication Lucasfilm and Marvel have some big plans for the future of Star Wars comics.
Star Wars: Empire Ascendant will be released this December. No specific date was available at publication of this piece.
Make sure to check out the full article at StarWars.com and stay tuned to Star Wars News Net!
SOURCE: StarWars.com 
Kyle Larson lives in Portland, Oregon. When he's not running trails, he's reading and writing.