Kevin Smith Reveals What Star Wars: The Rise Of Skywalker Set He Visited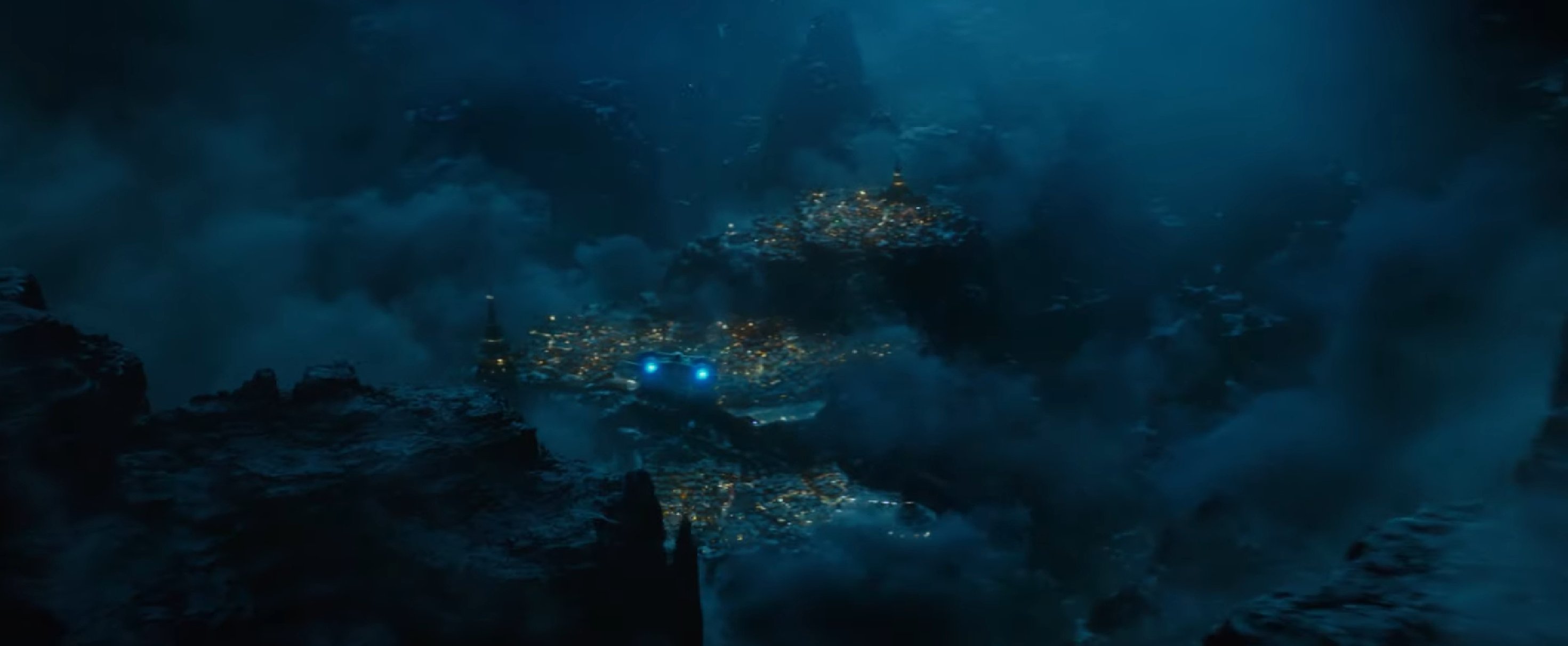 A while ago, Kevin Smith revealed that he visited a set to Star Wars: The Rise of Skywalker, which he claimed was the biggest one that he'd ever seen in a modern Hollywood movie. Since that setting appeared in the latest teaser, Smith pointed out just what it was.
Talking about his impressions of the debut teaser for The Rise of Skywalker, Smith explained that the set he visited was briefly seen in teaser (the conversation starts at around 12:55):
"The point is, nobody knows what this movie is other than J. J. [Abrams]. I saw a little bit when I was there, but I didn't see – the only thing that was relevant, that was near what I saw, was that, at one point… There's a shot of the ship coming into the city in the mountains. I saw that, and it was huge. HUGE! It was such a big set, the biggest set I've seen in my life."
Furthermore, Smith also praised Abrams for his level of commitment needed to get a certain shot (the conversation starts at around 13:44):
"I watched him compose a shot with a crane, a gigantic crane – gorgeous! It took him, like, an hour, to sit there [and plan it]. And the whole time, me, a director, I'm sitting there going like – 'PHEW!' We would have been done a long time ago! …But then when he shot it, it was breathtaking."
You can watch Smith's full reaction and discussion below:
Smith previously talked about this set before, but now he's identifying it now that the cat is officially out of the bag. For a quick refresher, Smith stated that the set for The Rise of Skywalker featured elements from all of the movies in the series, and that it was the largest one he'd ever seen in a Hollywood movie. In addition, he saw a "career-best" performance that left him moved to tears, and was greatly excited by what he heard about the story. Two sequences that he saw being filmed impressed him, with the former likely being the "career-best" scene and the latter likely being the shot involving the crane. It seems like Lucasfilm are pulling out all the stops with this movie, and though we just got a new trailer, I'm left wondering when we'll get our next look back into the Galaxy Far, Far Away.
Star Wars Episode IX: The Rise of Skywalker will be released on December 20, 2019.
Grant has been a fan of Star Wars for as long as he can remember, having seen every movie on the big screen. When he's not hard at work with his college studies, he keeps himself busy by reporting on all kinds of Star Wars news for SWNN and general movie news on the sister site, Movie News Net. He served as a frequent commentator on SWNN's The Resistance Broadcast.