Original Star Wars Producer Gary Kurtz Passes Away at 78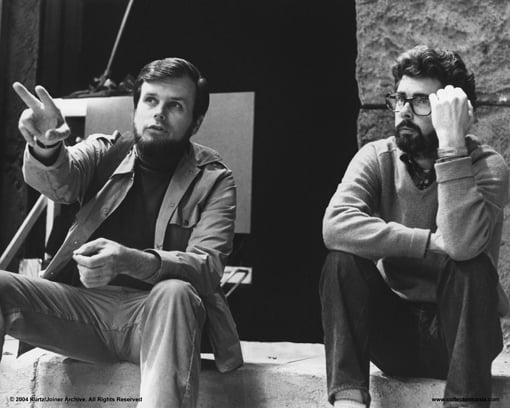 Gary Kurtz, the original producer of Star Wars, has passed away at the age of 78. Kurtz may not be a household name to many Star Wars fans but he had a massive impact on the success of the franchise's first two films. A man who challenged George Lucas in the best ways possible helped make Star Wars and its sequel The Empire Strikes Back become monumental successes. Many would argue the trilogy doesn't happen without his involvement. The Producer's passing has been confirmed by StarWars.com.
Initially brought to our attention by TalkingBay94 who noticed a statement from Kurtz's family has been posted to the Kurtz Joiner Archive Facebook page, which reads as follows:
With deep love and respect, the family of Gary Kurtz is sad to share that he has passed away. He died from cancer on September 23rd 2018, in North London, England.

Gary was a beloved husband, father, grandfather, friend, colleague, and mentor, whose work and talent spanned filmmaking, photography, music, and cinema history. He was a Marine, a world traveller, an outdoorsman, and a kind, compassionate human being.
His life's work was to share the wonder of audio-visual storytelling through the art of film. Well-known for his work as the producer of American Graffiti, Star Wars, The Empire Strikes Back, and The Dark Crystal, Gary was passionate about telling stories that shared the humanity of characters in entertaining ways for audiences around the world.

Gary was a magnificent man, who will be hugely missed. His whole family thanks you for your loving thoughts.
Peter Mayhew, the actor who portrayed Chewbacca, was the first person of notoriety to acknowledge the passing of the legendary producer.
RIP Gary Kurtz. A great filmmaker and man has just passed. Without him there would have been no "force". You will be remembered in the incredible films you made that touched the lives of millions. #ESB #starwars #americangraffiti @starwars pic.twitter.com/0D9RyP3DJH

— Peter Mayhew (@TheWookieeRoars) September 24, 2018
Gary Kurtz may be gone, but he left a permanent impact on our lives and the lives of Star Wars fans for generations to come. May he rest in peace.
Gary Kurtz
1940 – 2018
John Hoey is the Lead Editor and Senior Writer for Star Wars News Net and the host of The Resistance Broadcast podcast
"For my ally is the Force, and a powerful ally it is."