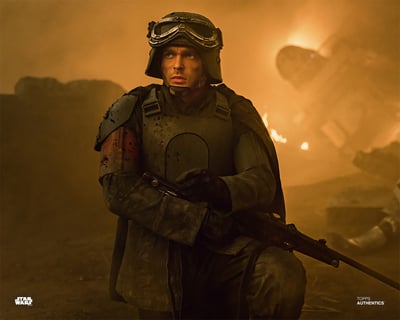 Solo: A Star Wars Story clocked in at 2 hours and 15 minutes, quite on par for a Star Wars movie. There must have been some difficult decisions about what to cut from the film for the sake of time, one of which being more of Han Solo's time training in the Imperial Navy. Some fans may have wanted to see more of this aspect of Han's life, but Ron Howard and his team made the wise choice of cutting down this part of the film to get the main plot of the story going, though perhaps to the slight disappointment of screenwriter Jon Kasdan.
In an interview with IndieWire, Lawrence and Jon Kasdan talked about the fact that close to 90 percent of their script made it into the final version of the film. I don't think you will find many screenwriters who would complain about that. The Kasdans were certainly happy with the end result, however one segment of the movie that was cut was met with some lighthearted disappointment by Jon Kasdan in particular, involving Han's time in training in the Imperial Navy.
"Yeah, so did we! In fact, we hope, and I believe that when you finally get a Blu-ray of this movie, you'll see a terrific scene with Han in aerial training and then getting kicked out of aerial training."

He added with a laugh, "And ultimately, with a cameo by me. The reason I decided to do a cameo in that particular scene is we were sure it wouldn't get cut out, and of course it did."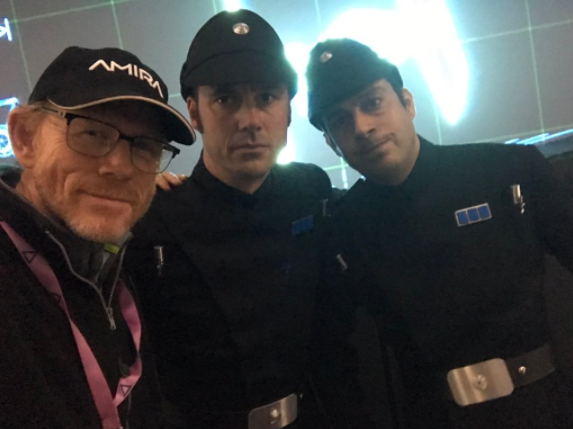 During filming last Summer it was revealed that Jon Kasdan filmed a cameo as a part of the Legends duo Tag and Bink, which didn't make it into the final cut either.
While some may have liked to have seen more of Han training as a pilot, and more of his time in the Imperial Navy, and while they expressed disappointment that it was cut, Kasdan admits that it was a wise editing choice for the pacing of the movie.
"Ultimately, I think you would think, and all people would agree, that the trajectory of the movie is helped by not having it," Jonathan Kasdan said. "But it is a moment that we too would have loved to see more of and really believe in."
Hopefully Jon Kasdan's wishes don't fall on deaf ears, and this scene and more deleted scenes are included in the film's home video release. The home video package for The Last Jedi was loaded with deleted scenes and bonus features, so hopefully that spirit continues in the home release of Solo: A Star Wars Story.
Jon Kasdan further clarifies that the final cut of the movie hits home with the spirit and intent he and Larry aimed for when they penned the script.
"It's very faithful to what we originally did," Jonathan Kasdan added. "It's very much the movie we sort of hoped it would be. Certainly, in its heart, and in its tone, and in its basic shape, but it was enhanced and enriched by all the genius people who came in and helped us and made it better and contributed to it."
Solo: A Star Wars Story was never going to be stretched out much longer than the typical Star Wars running time, so ultimately this was the right move by Ron Howard and his editors. The purpose of the movie at its core is Han Solo becoming the Han Solo we meet in A New Hope, and developing his relationship with his best friend Chewbacca. Any more time showing Han in the Imperial Navy before he meets his future co-pilot would have hindered that purpose. So while we may enjoy seeing Han training in deleted scenes on the home video edition, it was a smart move for it to be left on the cutting room floor.
In the spirit of Han Solo himself: Shoot first, edit later.
"For my ally is the Force, and a powerful ally it is."
John Hoey is the Co-Lead Editor and Senior Writer for Star Wars News Net and the host of The Resistance Broadcast podcast
"For my ally is the Force, and a powerful ally it is."
Click HERE to check out and comment on this topic in our forum The Cantina