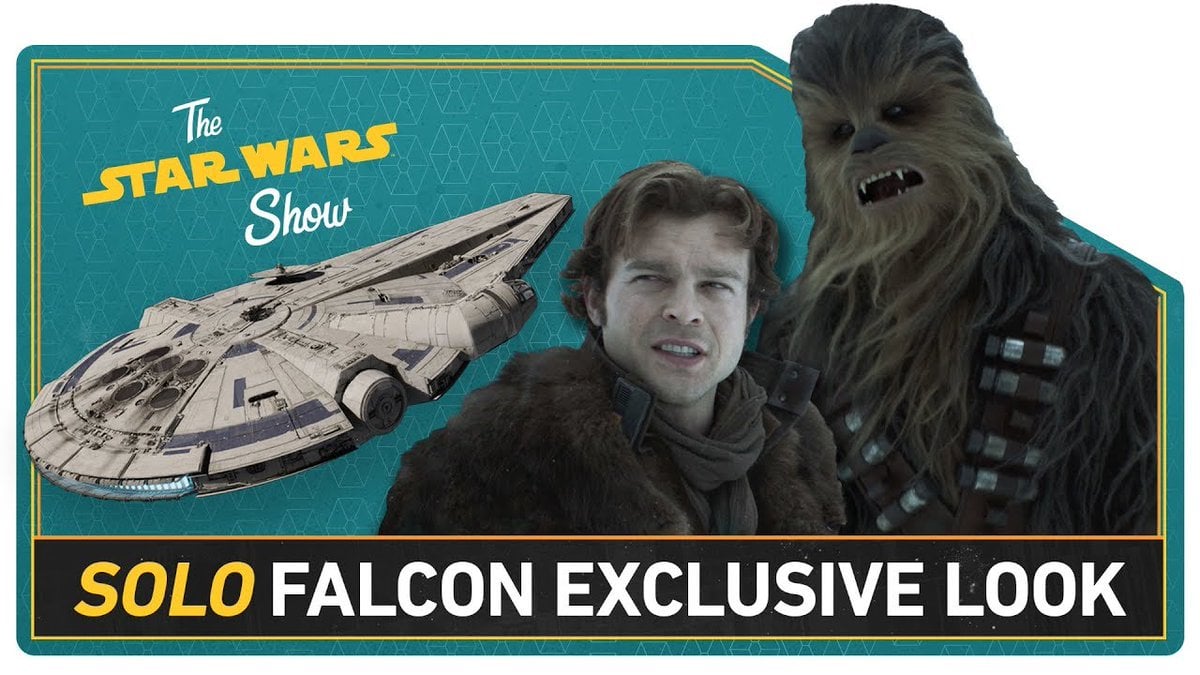 On this episode of The Star Wars Show:
Andi and Anthony recap the exciting news about Game of Thrones creators David Benioff and D.B. Weiss writing and producing a new set of Star Wars films; share fan reaction to the recent 'Solo: A Star Wars Story' teaser trailer; chat with Lucasfilm archivist Madlyn Burkert; and reveal a 360 degree view of the 'Solo' spin-off version of the Millennium Falcon.
New 'Solo: A Star Wars Story' Millennium Falcon
Check more The Star Wars Show here.
Click HERE to check out and comment on this topic in our forum The Cantina