Disneyland Paris To Get A Star Wars Expansion After 2021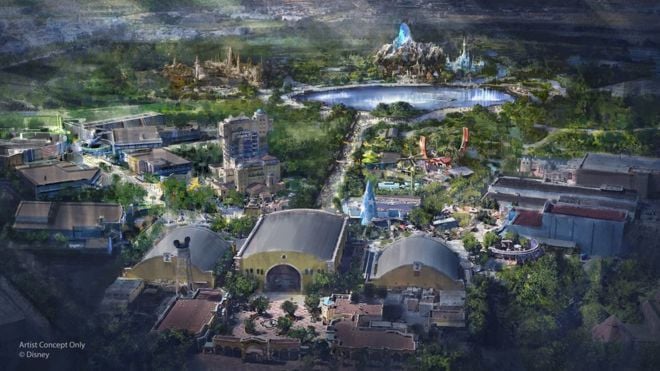 Disneyland Paris is getting a $2.5 billion overhaul over the course of the next few years, with park expansions based around Marvel, Frozen, and – of course – Star Wars arriving in 2021 and beyond. But will the Galaxy Far, Far Away's park serve as the European version of Star Wars: Galaxy's Edge, or will we be seeing an entirely new set of attractions based on the Galaxy-sized IP?
Following a meeting with French President Emmanuel Macron, Disney CEO Bob Iger unveiled plans to boost the size of Disneyland Paris substantially in order to drive up park attendance. Such a venture was tremendously successful with Disney California Adventure, and the effort could pay off in a big way if it meant that the park could consistently operate at a profit; Disney has taken losses at Disneyland Paris for 18 of the last 25 fiscal years. There are two major Disney Parks at Disneyland Paris: Disneyland Park and Walt Disney Studios Park (confusing, we know). The expansion seems to be focused entirely on the latter, which is the smaller of the two parks – and by the time Disney's plans to boost the park size are complete, Walt Disney Studios should be nearly as big as Paris's Disneyland. For frame of reference, here's a map of what Walt Disney Studios looks like right now: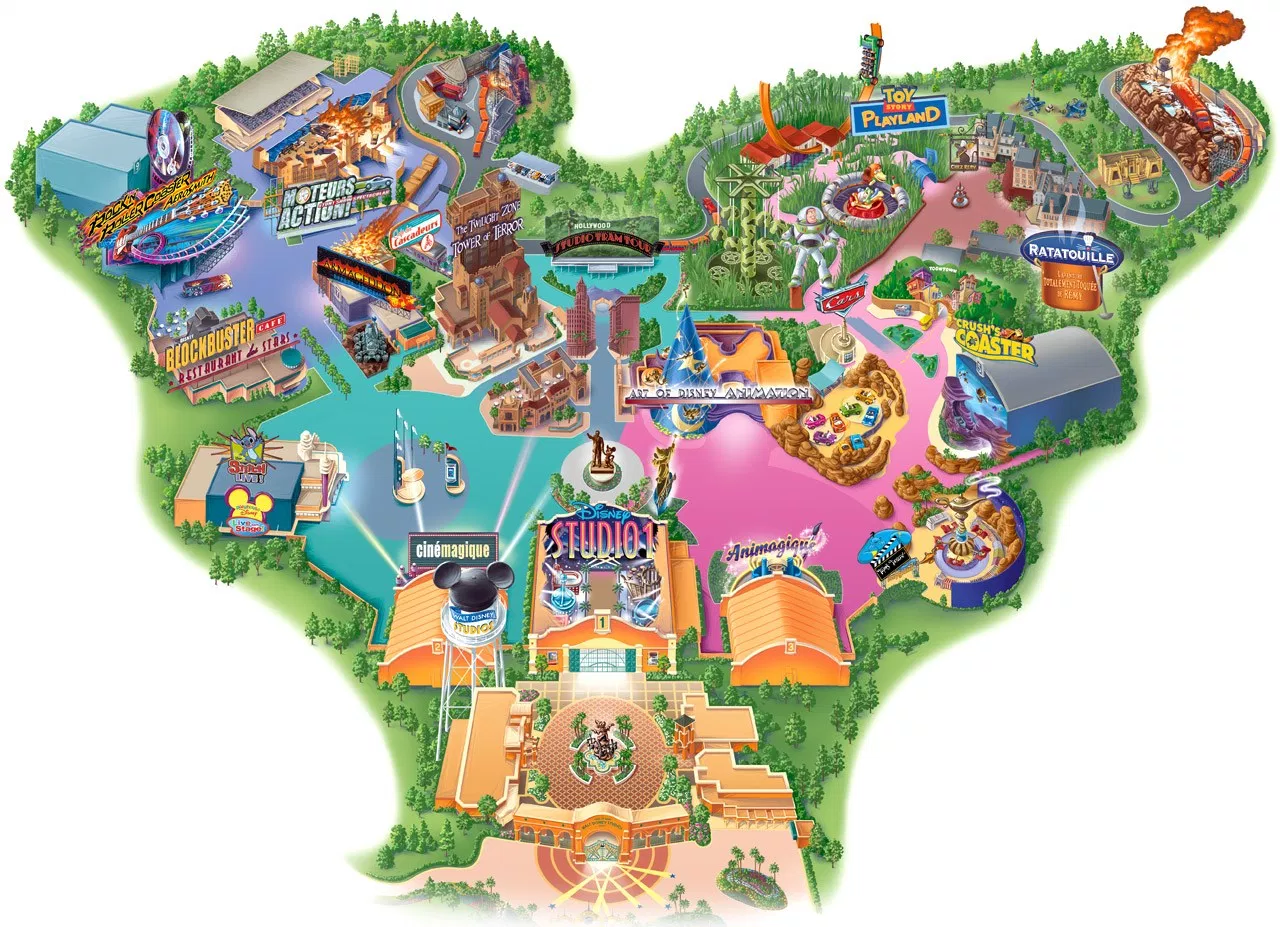 Looking at the concept art of what the final park might look like (this article's featured image) in half a decade or so, it's clear that the Star Wars and Frozen expansions will put the new content toward the edge of the park itself, while several of the existing rides that aren't specifically based on Disney IP will be converted into Marvel-themed rides (Aerosmith's Rock 'n' Roller Coaster, for instance, is looking to be converted into an Iron Man ride, with it being likely that The Twilight Zone Tower of Terror attraction will be converted into Guardians of the Galaxy – Mission: Breakout! as it is at Disney California Adventure). Supposedly, there will be another land expansion to give Marvel even more representation, although I don't see it in the concept art.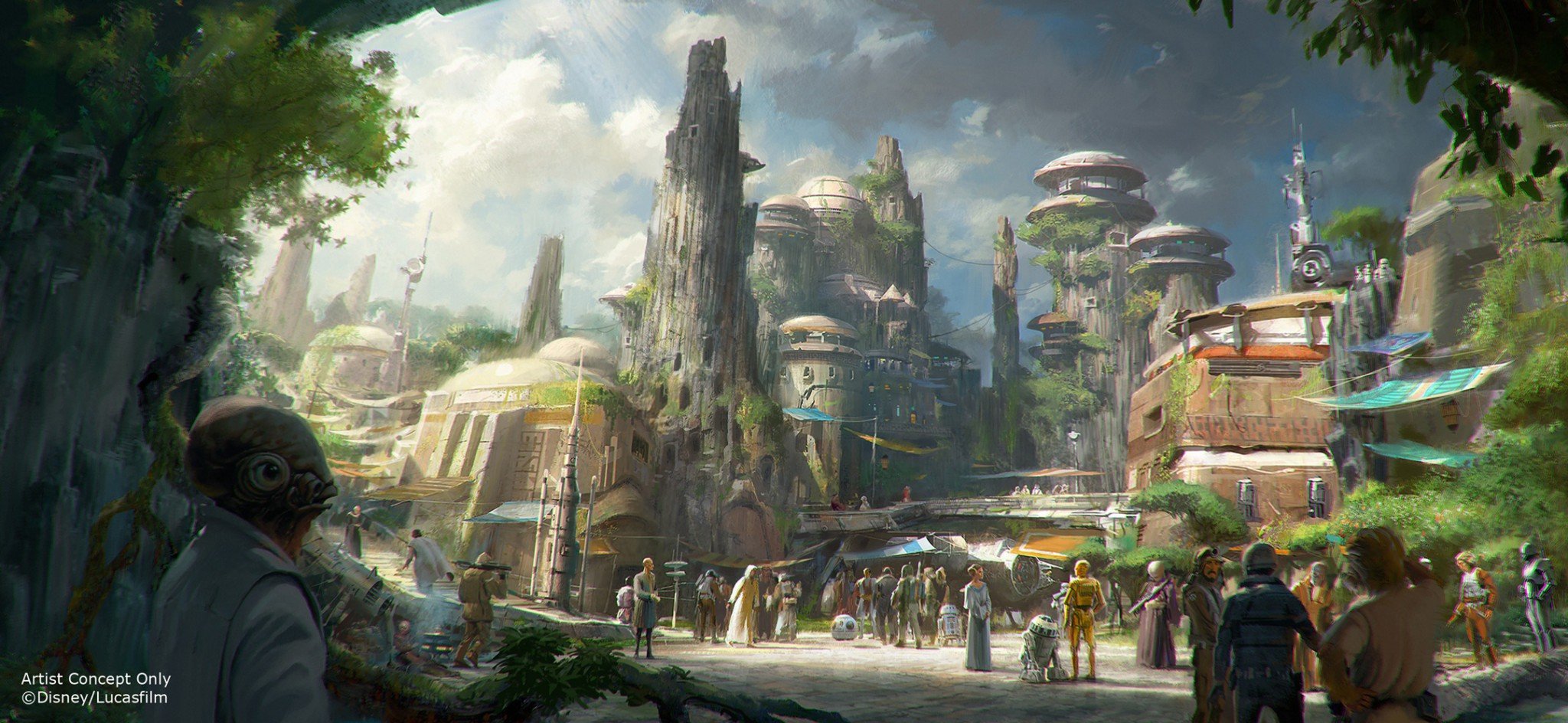 Back to Star Wars, though. While nothing specifically says that the expansion will be a European version of Galaxy's Edge, the actual concept art seen above resembles the outline of the Batuu outpost, which means that fans should likely expect to see the same two attractions that will be present both at Disneyland and Disney World's theme parks back here in the United States. However, it's also possible that it will have a different attraction that you might not see at either of the other parks. We'll not learn a whole lot more for a while, so until then, let's just bask in the fact that our buddies in Europe will eventually get to bask in the joy of Star Wars: Galaxy's Edge.
Grant has been a fan of Star Wars for as long as he can remember, having seen every movie on the big screen. When he's not hard at work with his college studies, he keeps himself busy by reporting on all kinds of Star Wars news for SWNN and general movie news on the sister site, Movie News Net. He served as a frequent commentator on SWNN's The Resistance Broadcast.