The Last Jedi Editor Bob Ducsay Discusses Handling of Admiral Ackbar's Death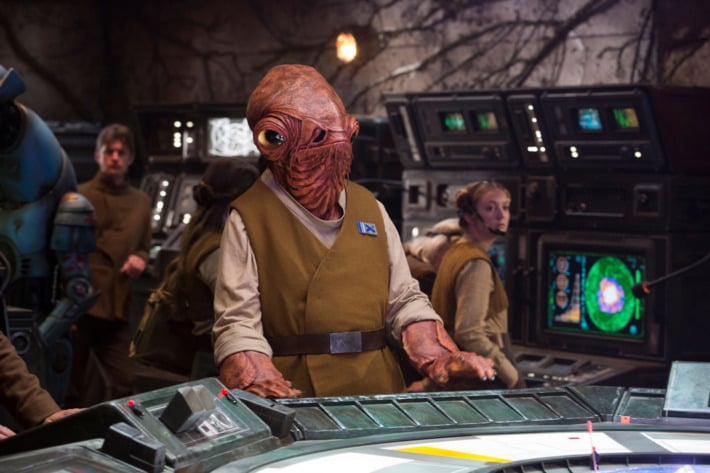 The Resistance endured massive losses as the war over the galaxy raged on in The Last Jedi, and one of the casualties was long time rebel and Rebellion/Resistance leader Admiral Gial Ackbar. Editor Bob Ducsay discussed the Admiral's demise and how it was implemented.
In a scene engulfed by the realization of the magnitude of General Leia Organa's Force powers, Admiral Ackbar was killed when Kylo Ren's squadron fired upon the bridge of the command ship, killing everyone except for Leia. Ackbar's death was a little lost in the chaos that ensued, and only when it was officially announced to the Resistance by Commander Larma D'Acy do we realize Ackbar was confirmed killed in the blast.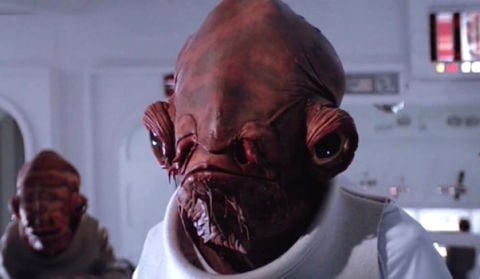 Although Ackbar never really had much screen time in the films, he became a bit of a fan favorite in the years since Return of the Jedi, vaulted by his ever popular line "It's a trap!" which has become an oft-used MEME by Star Wars fans everywhere (although in my opinion Leia deserves more credit for that line, using it twice to warn Luke on Cloud City in The Empire Strikes Back).
The Last Jedi's editor Bob Ducsay talked with Huffington Post about the design and execution of that scene, and wonders if it may have been a bit too perfunctory.
"That was how it was designed. It's interesting that you mentioned it, because I watched the film last night and I thought, hmmm, maybe that's too incidental. It's a very funny thing about that because what happens … I don't typically watch movies that I work on much afterwards, because you're so familiar with it. But this movie I've seen now a couple times with an audience. And it occurred to me last night that what does happen when I watch movies … is I generally find things that are like, hmmm, I wonder if I should do that differently. Which is some really horrible form of personal criticism because there's really nothing to be done."
Although it may seems as though Ducsay is having retrospective reservations, he goes on to say that the scene was executed with that plan from the very beginning, so it appears Rian Johnson had pretty set convictions on what he wanted out of that moment.
"That's how it was designed. That's how it was intended. But it is slightly incidental, isn't it?"
What some people may not know is that the voice of Admiral Ackbar (and Bib Fortuna), from Return of the Jedi through The Last Jedi, Erik Bauersfeld, passed away months into filming The Last Jedi at the age of 93. So while some may be upset the Admiral is gone, it seems fitting he be honored and rest with the man who gave him his voice.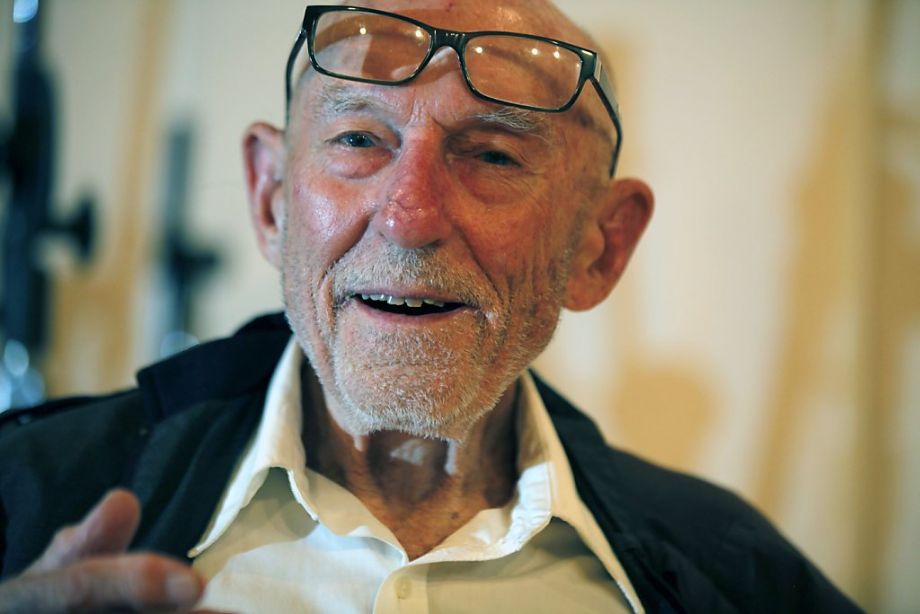 In the non-canonical legends story The Unifying Force, Ackbar was given a memorial service after passing from old age, but we can argue that Ackbar going out while still fighting the good fight pays much more respect to the character than him slumping over in a rocking chair. Could they have put more focus on his death? Sure. But if we're going to split hairs, Han Solo didn't get a funeral either.
We could only imagine what Han's reaction would be if he found out Ackbar got a funeral but he didn't, it'd probably look something like this: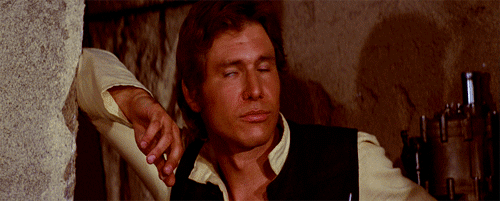 Admiral Ackbar's legacy has gotten quite the boost throughout the 2000s, with his inclusion in The Clone Wars series and other non-film canon media. The character has come a long way from being known for this: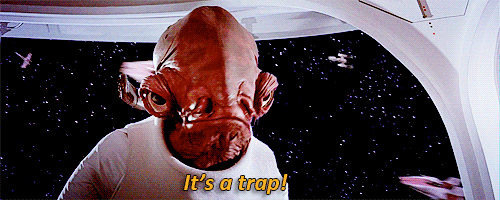 The Last Jedi was all about the movement, not the individual. The rebellion and The Resistance were never about individuals, but the unified effort. Besides, dedicating a scene to memorialize Admiral Ackbar would have stopped the movie in its tracks. Admiral Ackbar went out like the brave leader we knew from the battle of Endor, defiantly staring in the face of evil, standing between The First Order and what remained of the New Republic hoping to preserve peace and freedom to the galaxy.
Like Mon Mothma, Wedge Antilles, and other rebel fighters from the original trilogy, Lucasfilm could have left Ackbar in the past, but we were able to see him in two more movies, and regardless of how brief it was, it was a pleasure seeing him still in the mix and going out fighting.
We will remember you Admiral, you are more than just a MEME to us, and as we say goodbye may we look back on your long life and say "It's a wrap!"
ERRATUM: Facebook user Mike Jornlin pointed out my error that Bauersfeld did not voice Ackbar at all in The Last Jedi, and was replaced by Tom Kane who has previously voiced Ackbar in other media. Thank you Mike.
SOURCE: Huffington Post
You can find me on Twitter @JohnnyHoey and on our podcast The Resistance Broadcast @RBatSWNN!
"For my ally is The Force, and a powerful ally it is."
John Hoey is the Lead Editor and Senior Writer for Star Wars News Net and the host of The Resistance Broadcast podcast
"For my ally is the Force, and a powerful ally it is."